Best Joomla Comment Components for 2021 - Increase Engagement on Your Articles
by Naveen Kumar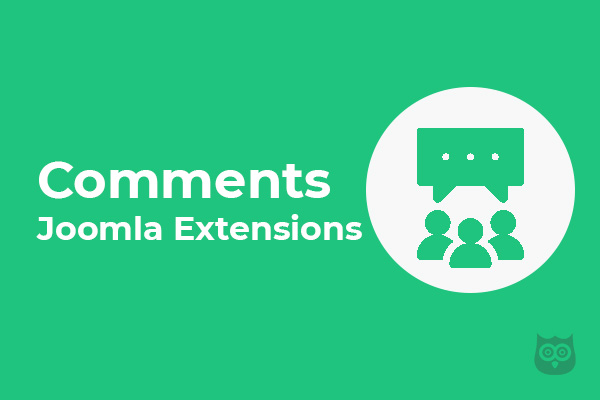 Are you planning to run a blog on Joomla? If your answer is yes, then you will need a good Joomla comment component. Joomla comment component allows your users to leave their thoughts, questions, and suggestions on your website.
However, when it comes to Joomla comment components, we have too many options available for us. And choosing the best one among them can be a difficult task. Hence to make it extremely easy for you, I have handpicked some of the Best Joomla Comment extensions.
Comments helps to increase engagement on your content and get feedback from your audience Click to Tweet
So let's just go ahead and check out these Joomla comment components one by one:
Best Joomla Comment Components
Komento
Komento is one of the best Joomla comment components that you can use. This one is highly secured, lightweight, and compatible with all the Joomla versions. And the best part is that it is absolutely free to download.
With the help of this component, you can instantly activate user interaction and get feedback from visitors to your website. You can also professionally control all incoming comments or spam in one easy centralized system.
Along with that, you can insert comments and share in social networks, offers you excellent comment spam protection, users will get the ability to report inappropriate comments, and so on.
As well as it supports layout customizations using CSS styling. So you can make the component look the way you want it to be.
---
JComments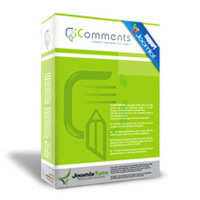 JComments is also one of the most powerful and easy to use AJAX based comment system that you can try out. It comes with flexible ACL, smiles, BBCdoes and avatar support, and lots of other features.
The component also offers you protection against spam. Thanks to the Antispam and flood protection. Along with that, you will be getting multilanguage support ant is supports more than 20 languages.
You can also migrate comments from other components to JComments. And it supports more than 50 extensions. It also offers you features like email subscriptions, quick moderation from emails, report to admin, ban IP, and so on.
---
CComment Pro
Up next, I have the CComment Pro. This one is a simple, flexible, and easy to use comment component for Joomla. However, the only drawback is that it works with the default Articles in Joomla only.
However, talking about the features, it is an AJAX-based component. As a result, the comments are added on the fly without reloading the web page. Along with that, you will get a standard captcha image for protection against spam, Ban IP and censorship features, and so on.
Even, it also comes with Akismet and Recaptcha integrated. So say bye-bye to spam. Along with that, you will get multilanguage support and the ability to import your old comments from other comment systems, users can quite and reply on comments, and so on.
---
RSComments
You can also consider checking out RSComments. This one is a user friendly, customizable Joomla comment component. The component is packed with lots of features like emoticons, BBCode, user permission, and so on.
Plus, you will get the ability to import comments from other comment comments. Also, it offers you a complete solution for your website's commenting sections (articles, content, blogs, product pages).
Along with that, you will be getting a back-end editor button, which allows you to edit comments. Plus, it comes with Akismet integrated and offers you Built-in CAPTCHA and reCAPTCHA integration. So you can fight against spam.
Moreover, it also accepts avatars from Gravatar, CB, JomSocial, and Kunena, and you can use a custom layout to show comments.
---
PopFeed
You can also have a look at the PopFeed. This one is a free feedback or comment form popup for your Joomla articles. It comes with the ability to include a short message like, "Tell us your opinion about this article", "Send us a comment on our work". As a result, you will be able to get quick feedback from your page.
However, all the feedbacks are received via emails, and they are not saved somewhere. Hence, it works completely in different ways than the other comment components.
---
JLex Comment
JLex Comment is also one of the best Joomla comment components for you to use. It is an extremely powerful Joomla comment system for Joomla 3. The component offers your users the quickest way to provide valuable feedback.
The component was developed to meet several needs such as easy administration, powerful front-end features, fast comment moderation, and easy integration with other content components, and so on. As well as it comes with a bunch of other features.
Using this component, you will be able to specify what users or user groups can do when commenting. As a result, you are getting complete control over user activity. 
---
Responsive Facebook Comments
In the end, I have the Responsive Facebook Comments. This component is available in 2 different versions. On one side, there is a Content Plugin, and on the other hand, there is a System Plugin.
The component is also fully responsive and comes with styling options like padding and margins. You will be able to moderate comments using Facebook App ID or username. Plus, you can moderate multiple users.
With this, you will also get the option to exclude Joomla categories where you don't wish the plugin to appear. And an option to exclude from the featured, blog, or category view.
---