JoomlaDay Kuala Lumpur Malaysia - 12 August 2017
by Editorial Staff
on Joomla News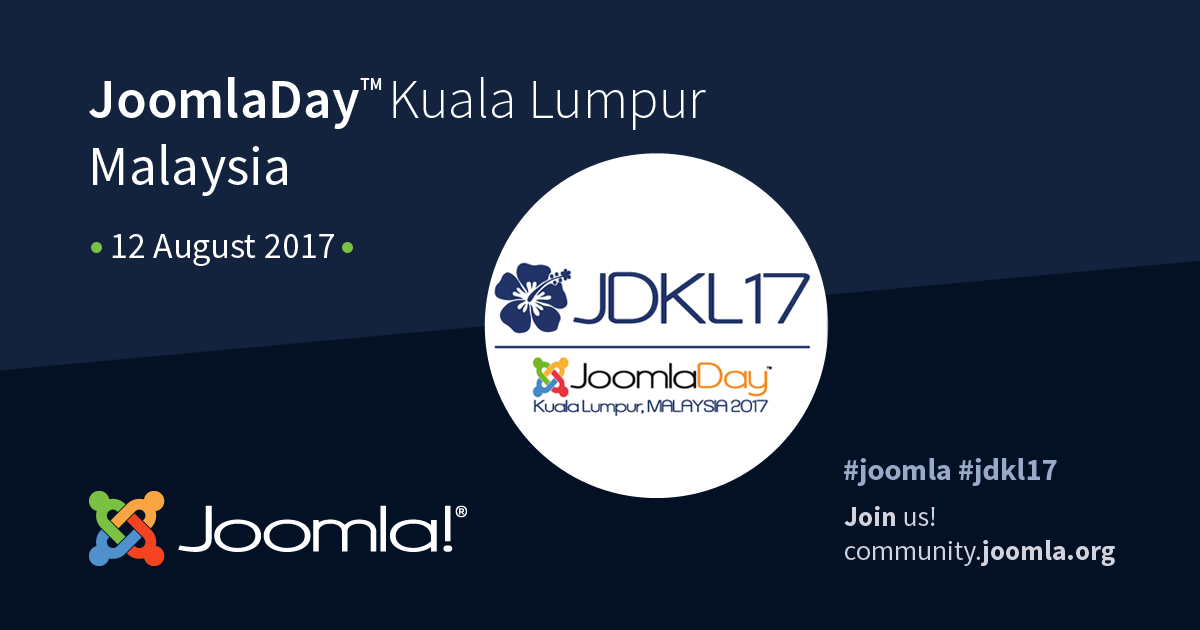 Held annually by the Joomla! Communities in several countries including in Malaysia since 2007.
The JoomlaDay in Kuala Lumpur will take place on the 12th of August 2017 at the address below:
Twin Towers
26th Floor, Tower 3, KLCC, City Center Kuala Lumpur
Kuala Lumpur
KLCC Malaysia
JoomlaDay events are officially recognized, but not organized, by the Joomla!® Project and Open Source Matters, Inc. Each event is managed independently by a local community.
Take a look at the event's community page for more info.