JD Shop - The Cool Freemium - Responsive eCommerce Hikashop Joomla Template
by Naveen Kumar
on Templates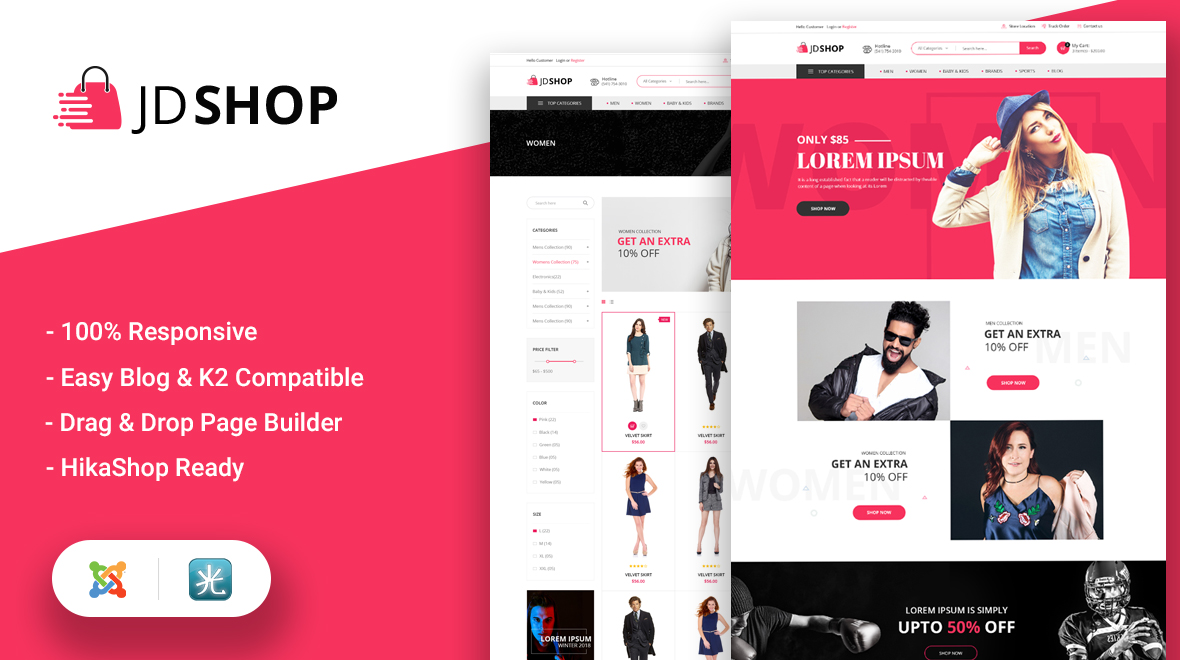 JD Shop is one of the most popular freemium eCommerce Joomla templates in the market. JD Shop is a template of minimalistic design coupled with a number of versatile features that make it one of the best Joomla eCommerce template in 2018.
With JD Shop template you can easily set up an online store within an hour if I am to be too precise. It has never been this easy before. Among a plethora of other free and premium Joomla eCommerce Website templates available in the market JD Shop proudly stands out.
JD Shop has a number of many amazing features that make it one of the most prominent Joomla shopping cart templates in the market. Functionalities like Sale slider and Contact Us form make it one of the most preferred templates among many business owners.
So before you decide to use JD Shop template for designing your online store, take a look at its features:
1. Fully Responsive Design
JD Shop Joomla template is fully responsive on any handheld device. You don't have to worry about its responsiveness over multiple platforms before opting it for your website. It has been tested on many devices be it android mobile or Apple iPad. It is this feature that makes it very popular among business owners as we all know more and more people are browsing the internet and doing online shopping through mobile phones.
2. Appealing Design with Attractive Typography
The template design is kept lite and minimalistic yet very beautiful. It has accommodated most of the looks and design without adding any complexities. The color scheme is kept simple so that it won't be harsh on your eyes. Also, with high-quality retina display, it will make your products look good on the visitor's eyes. It has Google Fonts support and you can import any font you like from the numerous fonts available in the Google Fonts Directory.
3. Contact Us Form
Get the name, email address and phone number of your visitors along with the message they want to convey with an ease. Include captcha in your form if you want more security from spamming. This form feature can help you convert your visitors into loyal customers. Also, when you are collecting their queries you may also receive critics which may help you in improving your services. Based on it you can develop your marketing strategies and target your customers. So a simple feature like this can greatly improve your sales.
4. Sale Slider Features
Increase your sales at a higher rate using this Sale slider feature which is used to add products you want to put up for immediate sale. It has lots of customization features like for example, you can include a timer in it. It will indicate that after how much time the sale will end and the clock will keep ticking. Apart from it, you can edit the Title and Subtitle, and you can even decide your favorite position where you want to feature your product, either left or right. JD Shop uses Slider 3 Pro for designing the Sale Slider. In JD Shop you can include animations when any visitor hovers over your product. Sale Slider is a widget in JD Shop template that gives you much freedom when it comes to displaying your products in your store. This will eventually help you in increasing your sales of that particular product.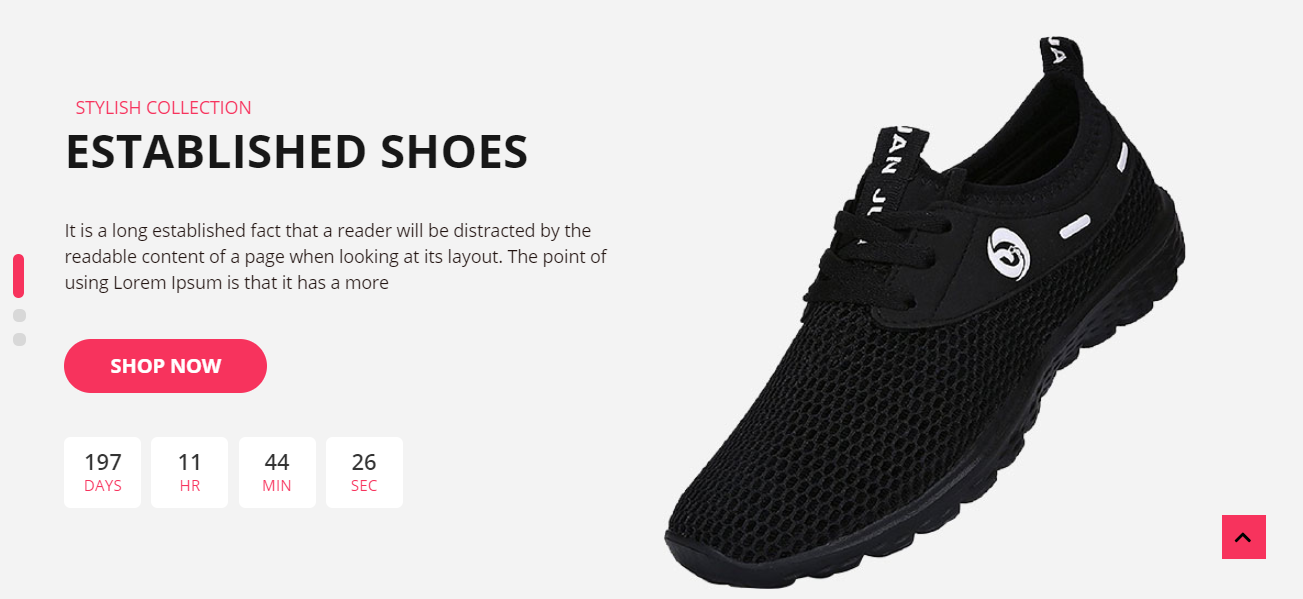 5. HikaShop Product Categories
HikaShop is a Joomla extension responsible for setting up an eCommerce website. With HikaShop you can design your favorite online store in no time and add as many products as you want without any constraints. It comes with features like product listings, product descriptions, advanced search feature, etc. You can add a new tab for any new category and edit the Title and Subtitle fonts and colors. In JD Shop there are three categories where you can add your favorite and latest products namely- New Arrival, Hot Products, and Best Seller.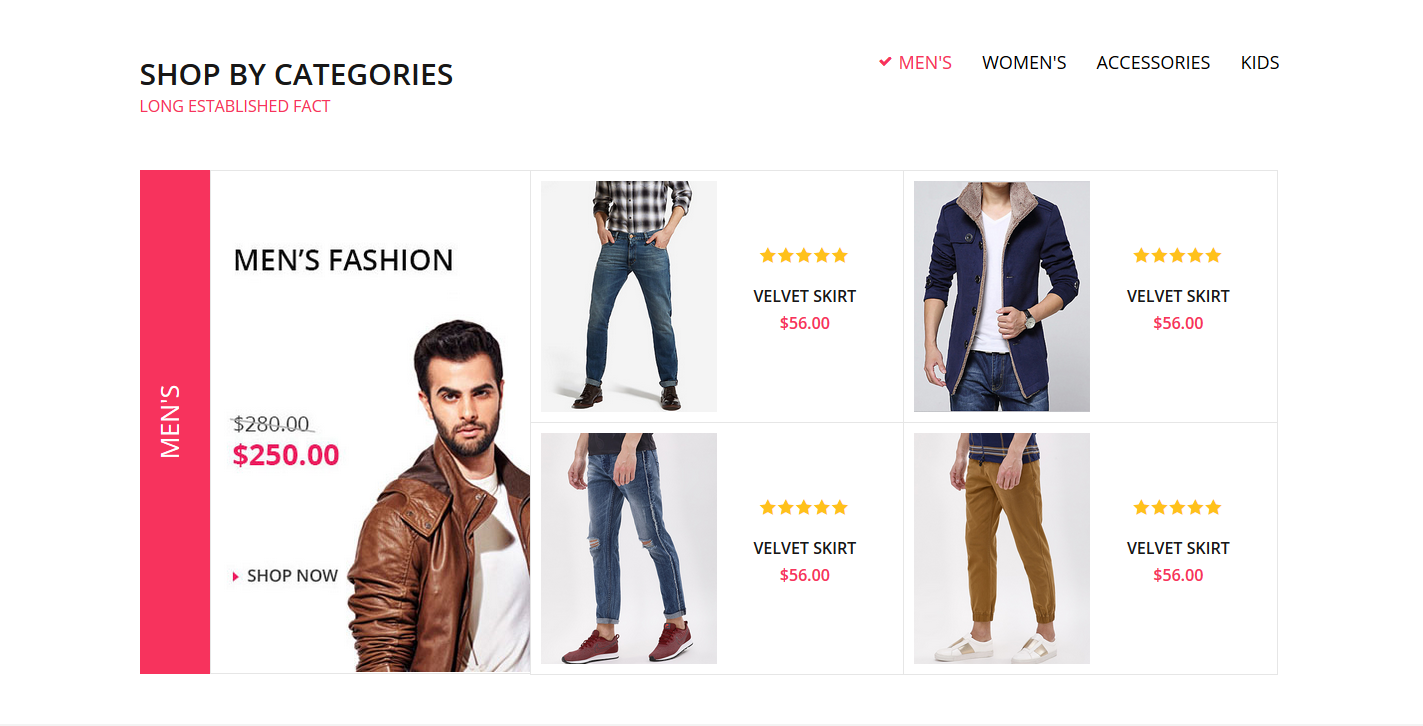 6. Drag and Drop Page Builder
Nowadays most of the Joomla templates comes with a page builder which does not require you to code. In JD Shop also you are given a very simple drag and drop feature that lets you add multiple web pages on your website with just dragging and dropping feature. The main advantage of this feature is that even if you are setting up your business with no knowledge of coding you can easily design your store without any problem.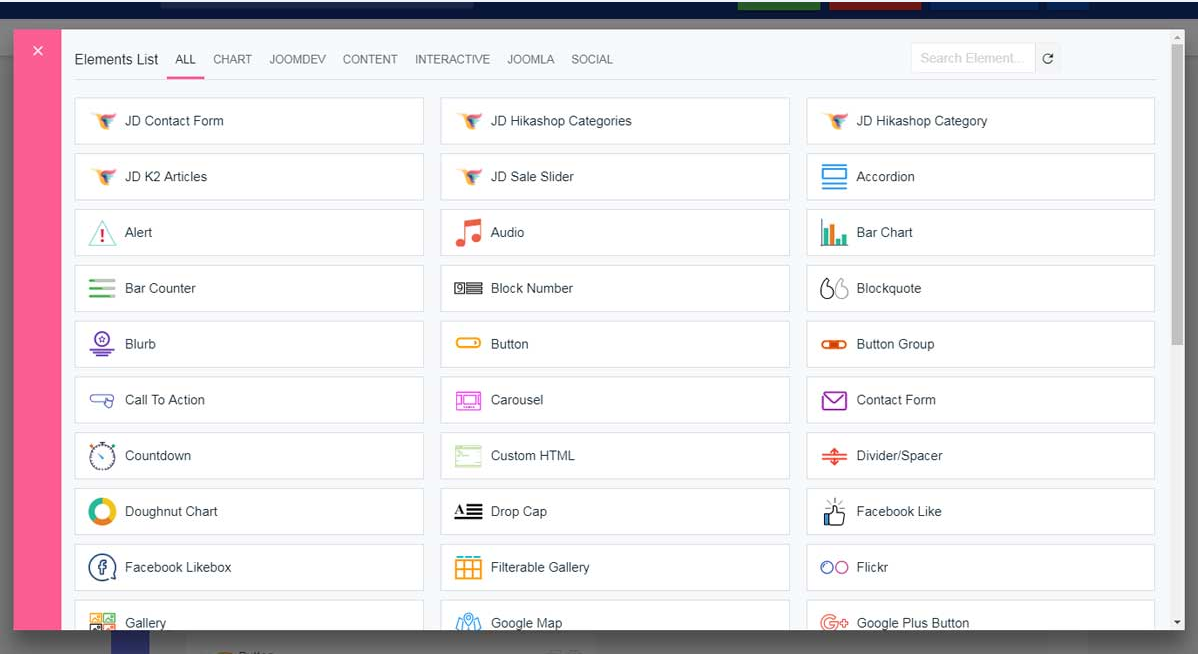 7. K2 & Easy Blog Integration
K2 and Easy Blog are the two top blogging extensions used in Joomla. With these extensions the blogging feature on your website becomes more easy. You can display the Intro Text, Date, Author Name, etc. You can also arrange your top best articles according to your needs and display them at the top.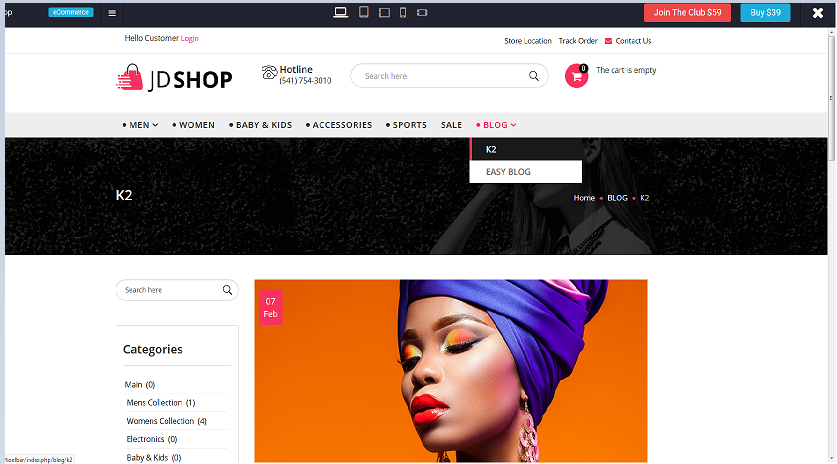 Here are a few more awesome features in JD Shop. Take a look at these.
1. Cross-browser compatibility
2. Quick support
3. Fast and lightweight design
4. Google Fonts support
5. Slider 3 Pro
6. Multiple blogging extensions ( K2 and Easy Blog )
Pricing
JD Shop is not a free eCommerce template. You can try out few of its features in its free version. If you want all the features then you need to buy the premium version. It is actually a good thing as before buying you can actually get a nice feel of the look and a few functionalities that this template can offer.
DEMO
DOWNLOAD