How to load a Joomla Module as Custom Field?
by Naveen Kumar
on Tutorials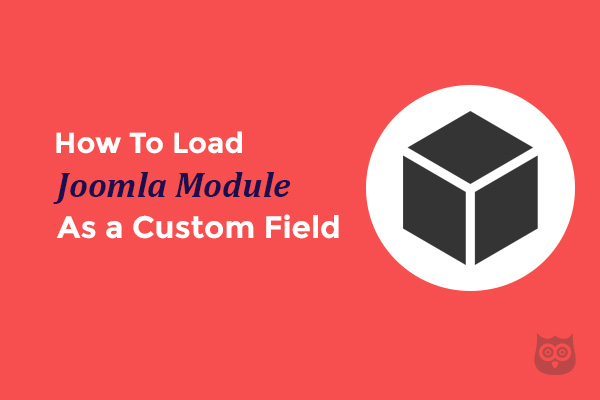 Custom fields make Joomla more powerful CMS among others. Joomla introduced custom fields back in 2017 with the release of Joomla 3.7. Till now by default Joomla have 16 custom fields
But most of them are the basic ones. If you want to use custom fields on an advanced level such as adding upload field to Joomla registration form or integrating Google maps etc, you need to use third-party custom fields extensions
If you don't know how to use custom fields, I will suggest you read this detailed guide about adding a custom field to Joomla article
Anyways, in this article, we are going to learn how to load a Joomla module as a Custom field. This is an advanced custom field and you will not find it in default Joomla custom fields. So, we need to use a third-party extension to load Joomla module as a custom field
Introducing Advanced Custom Fields
Introducing you the Advanced Custom Fields. It helps you to extend your Joomla website with advanced types of custom fields such as YouTube, Vimeo, Dailymotion, Google Map, Bing map, Download button, Progress bar, Custom PHP, QR code, Currency, File upload, and many others.
It also offers you the Joomla module field. With the help of this custom field, you can load any Joomla module to your article
If you haven't downloaded the Advanced Custom Fields extension yet, download it and install on your Joomla website
Once you are done with the installation, let's move to the next step of creating a Joomla module custom field
How to add a Module Custom Field to Joomla! Articles
To add a module custom field to your Joomla articles, first, you need to create a new custom field. So let's check out how to create a Joomla module custom field
Create a new custom field
Navigate to Content > Fields. Click New to create a new custom field. Name the field and Select ACF - Module Loader from the Type.
You can name it, change its label, add a description and set the default value as well
Once you are done with it, click on the Save and close it.
How to use Module Field in Joomla Article
Navigate to your article and complete your draft. Once you are done with article writing or drafting, click on the Fields tab. There you will Module field.
You will see all the published modules in the dropdown list. Simply select the module you want to display in the article
In this example, we have selected the JD Progressbar Module. So let's see how it is looking in the article.
So this is how you can load the Joomla module within Joomla articles with the help of Advanced Custom Fields
So if you have any questions, feel free to comment below
If you find this piece of content useful, do share it with your fellow Joomlers