Using Watchful to Backup and Manage Many Joomla Sites
by Steve Burge
on Tutorials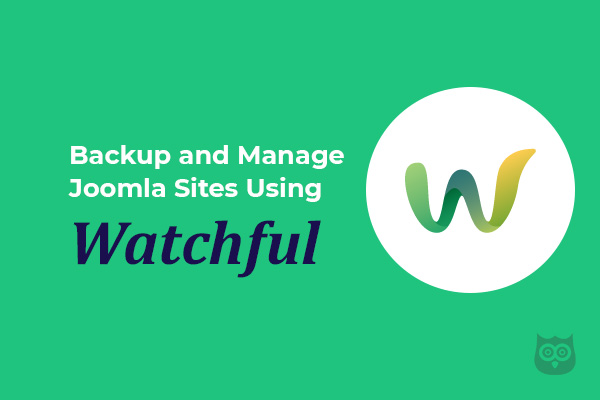 I've been around the Joomla world for a long time now.
In many years of using Joomla, I've built sites for personal reasons, for business reasons, for friends, and for just playing around. I have a ton of Joomla sites!
Do you know how many Joomla sites you have?
If you answered, "I have lots of Joomla sites!", then you should keep reading.
My Joomla work these days is mostly with Joomlashack, which is a big Joomla site.
Actually, that's not completely accurate. Joomlashack is closer to 50 Joomla sites.
We've got 20 sites for Joomla template demos. We also have extension demo sites, as well as sites we maintain for clients. Then we have test and development sites we maintain too. The list goes on. Joomlashack has a big network of sites.
The only way we make this work is by using Watchful.net. Every time we start a new site, we add it to the Watchful dashboard. This image below shows a small fraction of all our sites: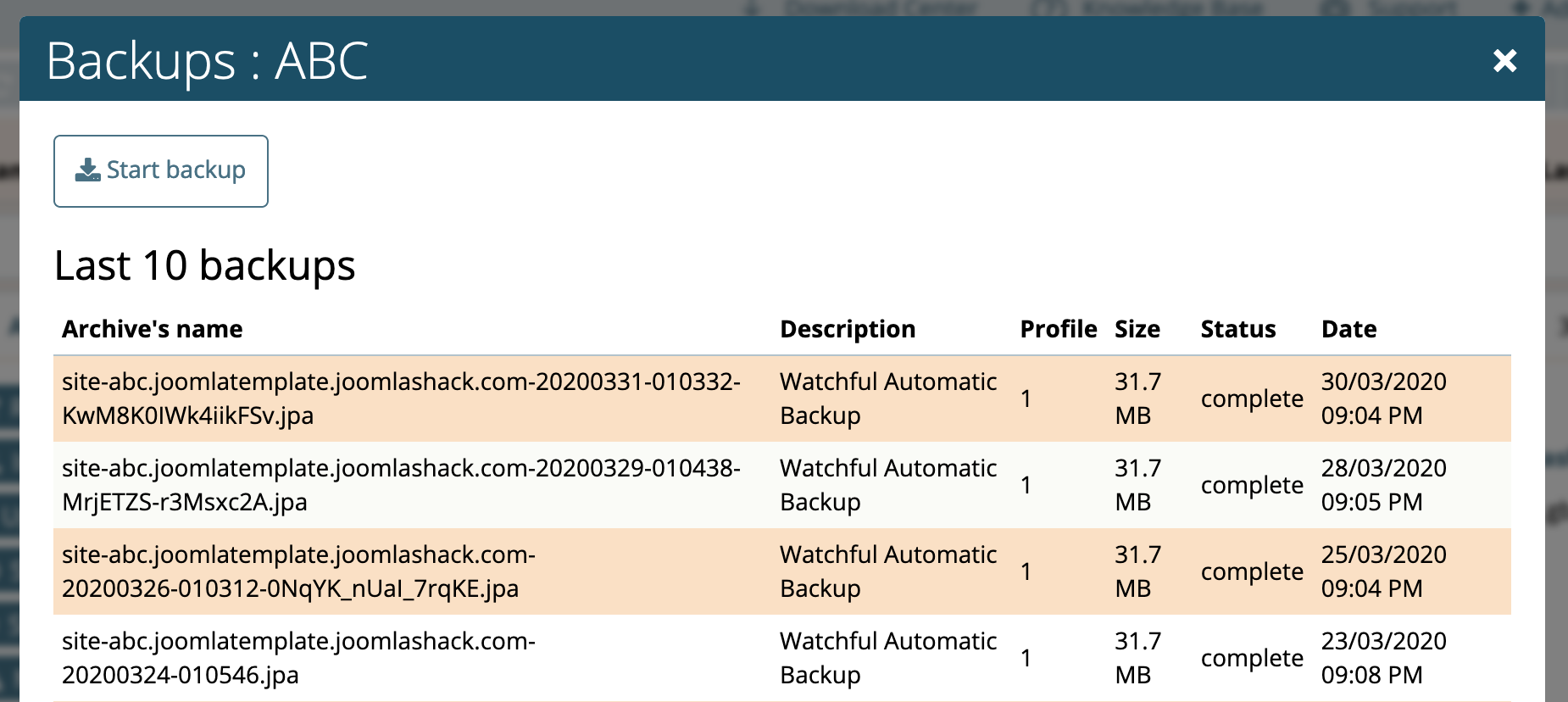 The beauty of Watchful is that it allows us to control all our sites from one dashboard.
In the old days, when a new Joomla version came out, we had to log in to 50 different sites. This was our update process:
Visit the admin URL.
Find the username and password.
Log in and find the update screen.
Sit and wait for several minutes as the update runs.
Repeat this process 50 times.
Now, things are much easier with Watchful. When Joomla releases a new version, it's really easy to update all 50 sites. For example, when Joomla 3.9.16 or a new plugin version is available, there's an "Update All" button available.

Sometimes, updates are even easier and we don't have to do anything at all.
Watchful has an auto-update feature. This allows Watchful to automatically update software you trust. This is available for the Joomla core files, plugins, and extensions that you select. Every hour, Watchful will check for updates. If they find an update, they'll deploy it for you.
Here is our Watchful dashboard with an "Enable autoupdate" button:
If something does go wrong with the update, Watchful has some useful services that help us fix problems. In the image below, you can see the "Backups" link. This gives you access to Watchful's integration with Akeeba Backup.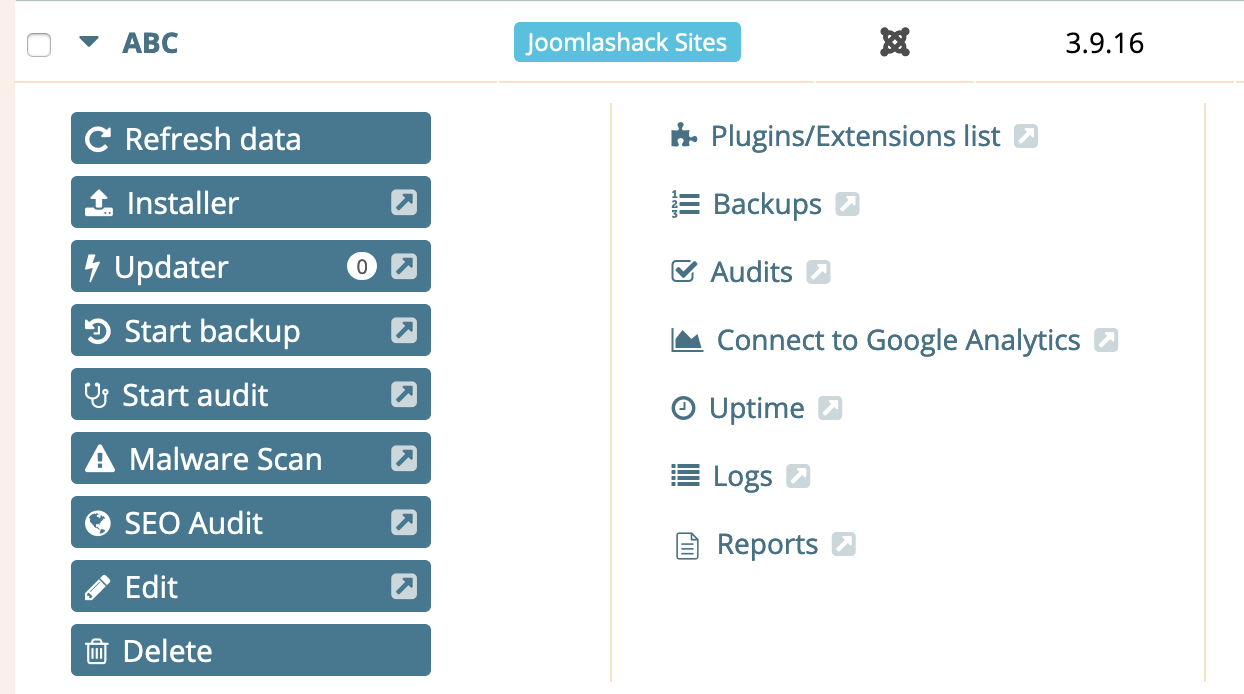 All of your sites can have their own customized backup settings. We choose to back up our main site every day, but only demo sites only need three backups per week. In the image below, you can see we chose Monday, Wednesday, and Saturday.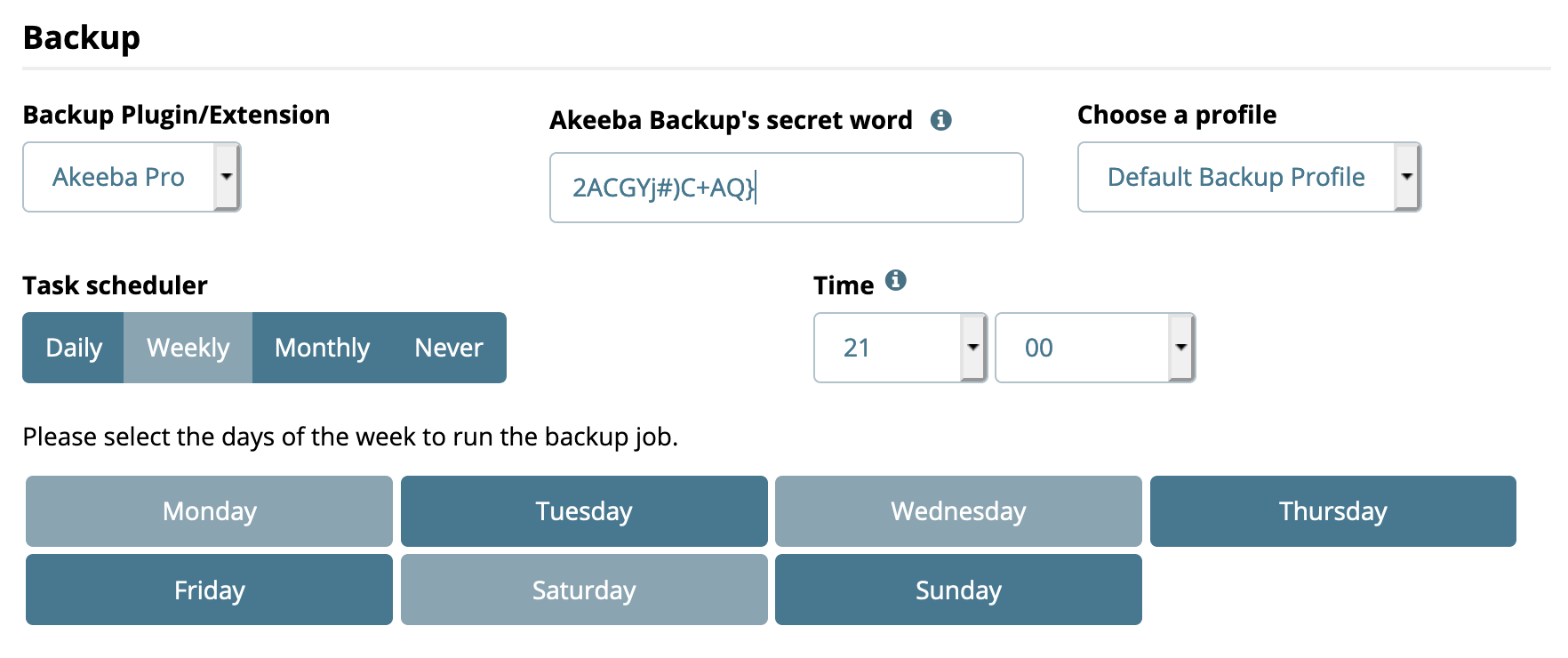 Watchful keeps a detailed log of all the backups. We can see when they ran and if they were successful. You can see that log in the image below: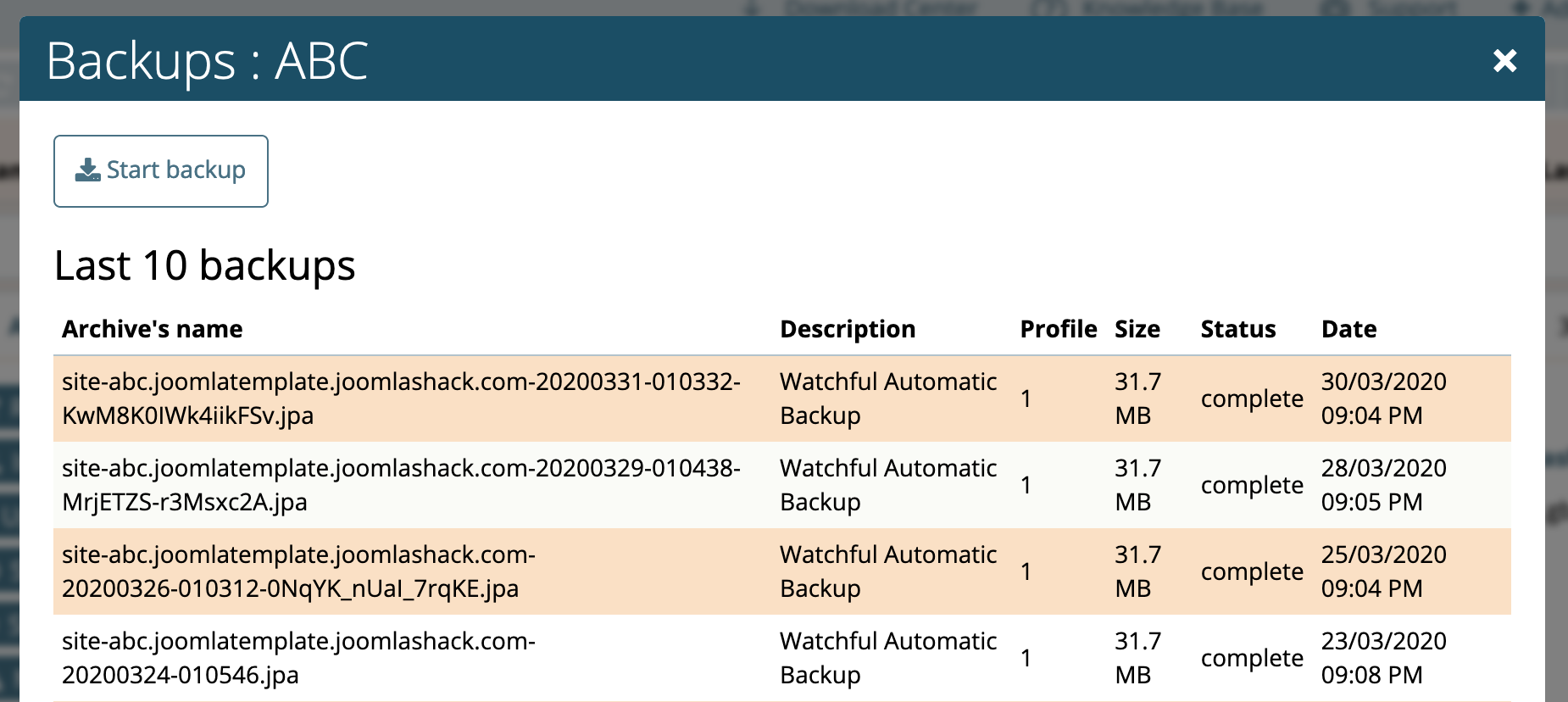 This backup log is in addition to a detailed audit log showing all the changes to extensions, templates and key files. So if something broke on our sites on Monday, we can look back and see exactly what changed on our site that day.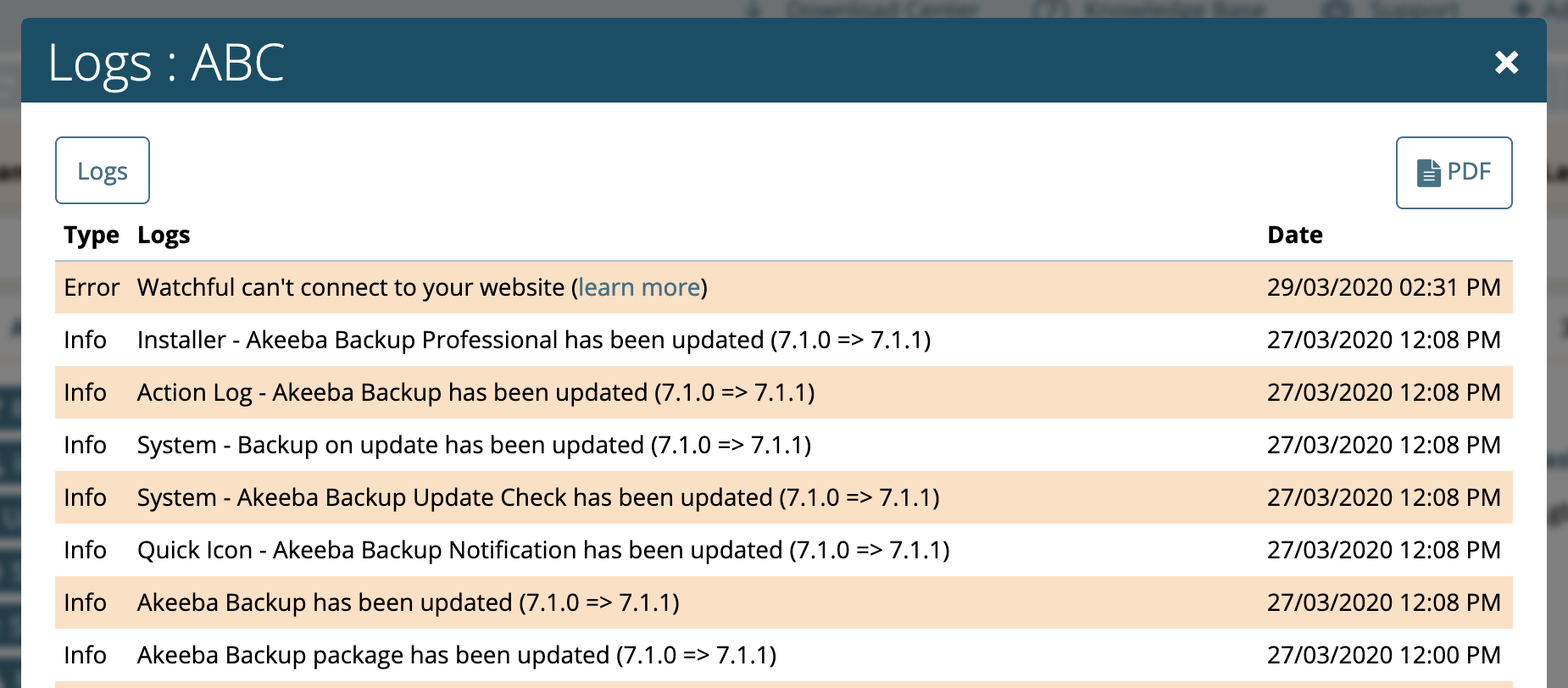 Watchful summary
Watchful is hugely helpful to our Joomlashack team. We would need to radically rethink our network of sites if we didn't have Watchful available. We simply get more done by using Watchful to automate all our site maintenance.
If you run multiple Joomla sites (they support WordPress too), then give Watchful a try. They've got a 30-day free trial available: