How to Put Your Joomla Site in Maintenance Mode
by Editorial Staff
on Tutorials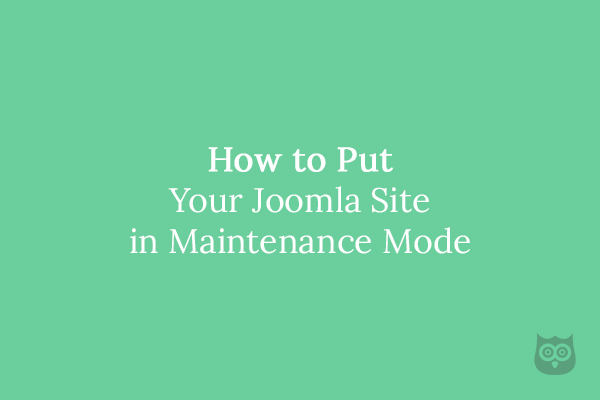 Most of the times when you are facing some kind of a downtime for your Joomla website, except the dreaded network downtime, you can set your Joomla website in Maintenance mode. This way your users can get to know why this is happening and you, as administrator, can still see the frontend and the backend. Lets see how to set your Joomla website into maintenance mode.
Taking your Joomla Site Offline
First of all log in to your administrator panel and navigate to System > Global Configuration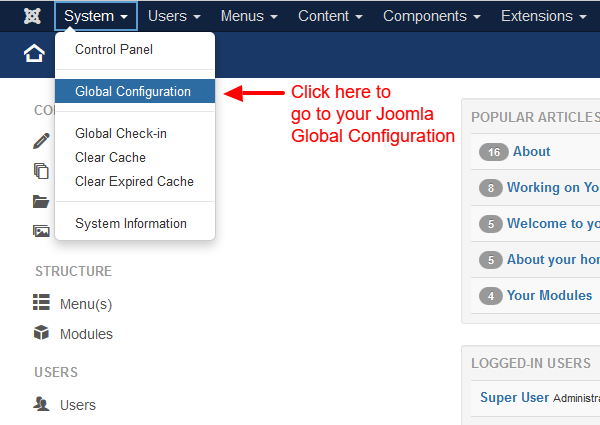 You will notice that Joomla has by default the Site tab active and that's exactly where we want to be. In this tab, click "Yes" for the Site Offline switch.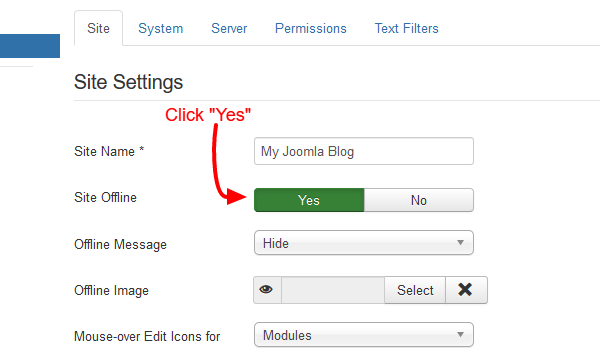 Once you click it, two extra configurations will appear right below it.
The Offline Message selectbox has three options.
Hide
This option means that no Offline Message will appear in the frontend. The only thing which will appear is the sign in form.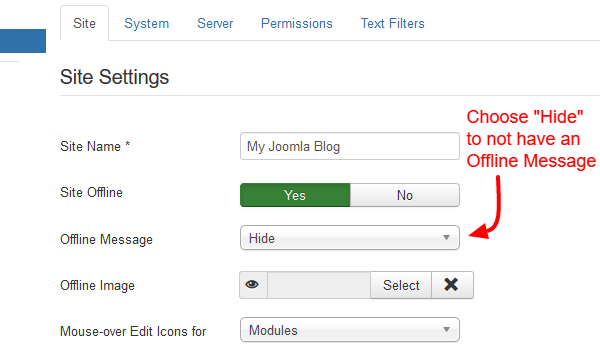 Use Custom Message
This option, once selected, reveals a textbox below. In this textbox you can write your own custom message to inform the users briefly of your downtime. You can write plain text or HTML in this textbox.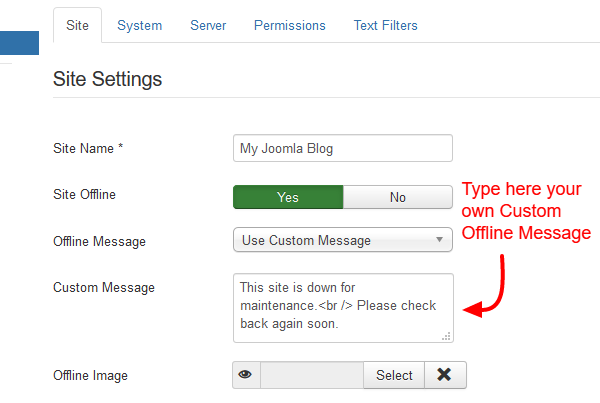 Use Site Language Default Message
This option is more suited for the multilanguage Joomla websites. In detail, Joomla will search for the message in the language file which is active. If it's English it will search in language/en-GB/en-GB.ini and the message is:
JOFFLINE_MESSAGE="This site is down for maintenance.<br />Please check back again soon."
You can use any of the three depending on which fits your needs best.
The last option is the Offline Image. This option lets you choose an offline image which will appear right above the offline message in the sign in form. You can either choose an already uploaded file in your Joomla filesystem or upload a new one yourself.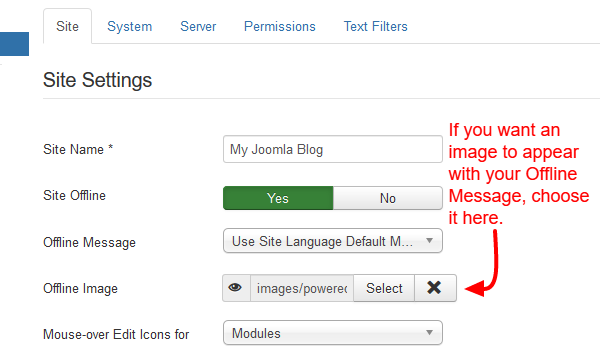 Finally, click the green Save button on the horizontal bar to save the change. Now your Joomla is in maintenance mode!
If you are interested in learning more for the Joomla! CMS, feel free to subscribe to our Newsletter and follow us on Twitter.