How To Change Website Name In Joomla
by Editorial Staff
on Tutorials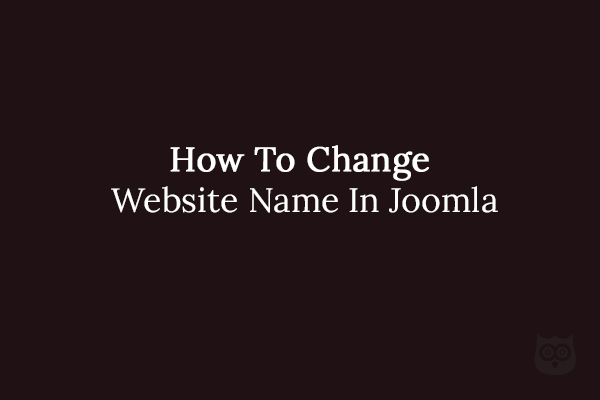 Joomla! offers a variety of global configurations for a great deal of purposes. Among them is one setting which allows you to change your website name.
Changing your Joomla Site Name
First, log in to your administration panel and navigate to System > Global Configuration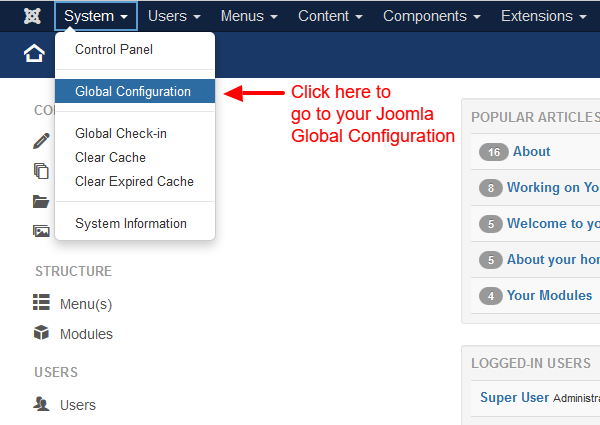 By default, Joomla has the Site tab active and the first option is the Site Name. Go ahead and change the Joomla Site Name now.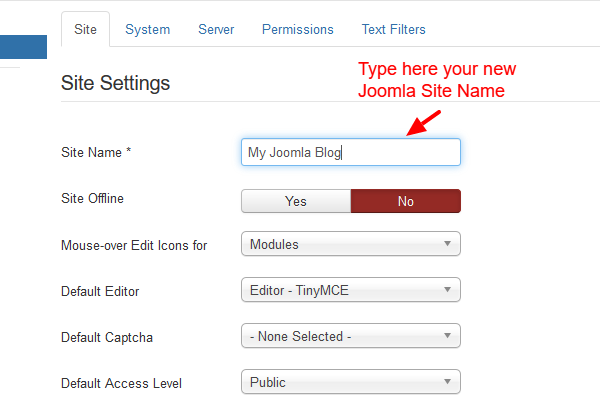 Everytime we change anything in Joomla, to save the change you need to click the green Save button.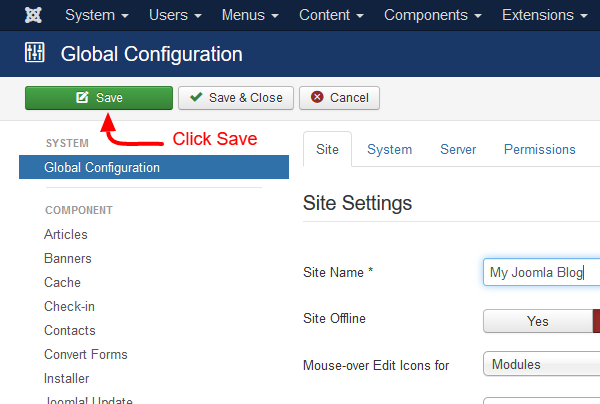 You successfully changed your Joomla Site Name!
If you liked our small tutorial go ahead and follow us on Twitter and subscribe to our Newsletter to be among the first to be notified of upcoming Joomla tutorials.