How to Clear Cache in Joomla
by Editorial Staff
on Tutorials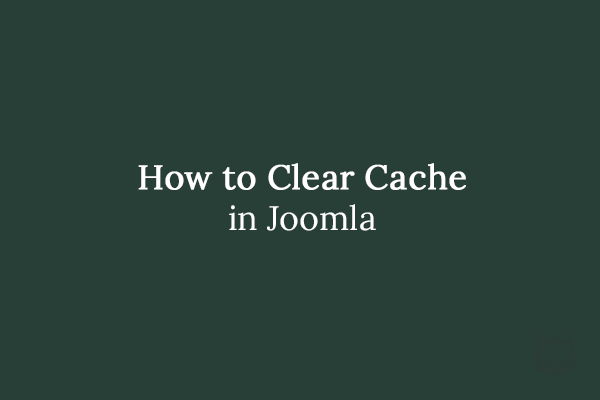 Joomla has an internal mechanism to create cache files for a variety of its functions in order to improve its performance dramatically.
However there are occasions that you want to clear these cache files probably because you did a recent change and you want to see it in action immediately, without waiting tor the cache to renew itself.
Let's see what Joomla provides to the administrator for cache cleaning purposes.
Joomla Native Method
Joomla has an administrator component particularly for the job of cleaning the cache.
To get to it, login to your Joomla administrator and navigate to System > Clear Cache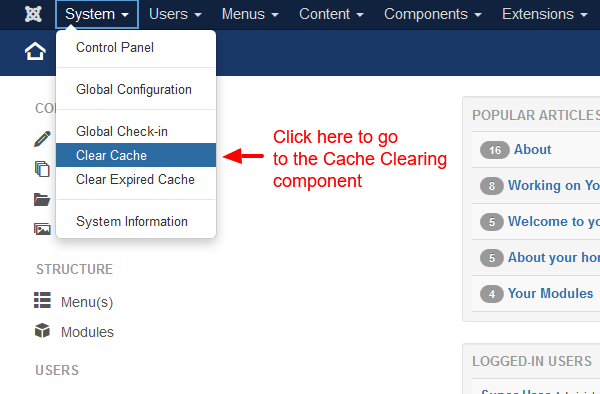 Clear Cache
Here you will find a list from which you can select exactly which kind of cache you'd like to clear.

Just use the checkboxes next to the list item's name and the click the "Delete" button on the top left of your screen.
Clear Expired Cache
Clearing the expired cache is a process which is time and resources intensive as it checks each cache-able file to see if it has changed since the last time its cache was created.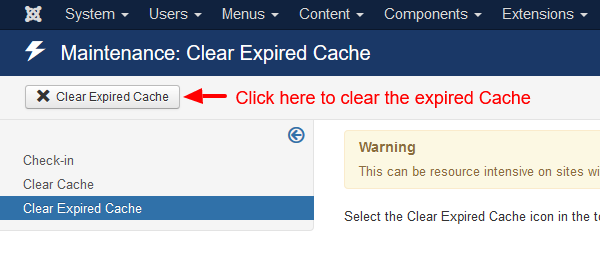 To do that, click the "Clear Expired Cache" option at the left of your screen right below the "Clear Cache" option.
You will be redirected to a page where you basically have the single option of Clearing the Expired Cache as it is shown in the screenshot above.
Using 3rd party extensions
Of course the Joomla Extensions ecosystem has a handful of solutions which can help ease your life of this time intensive process or even enhance Joomla's cache process into a more powerful and refined caching mechanism.
Lets see some of the most popular cache extensions in the market now.
Cache Cleaner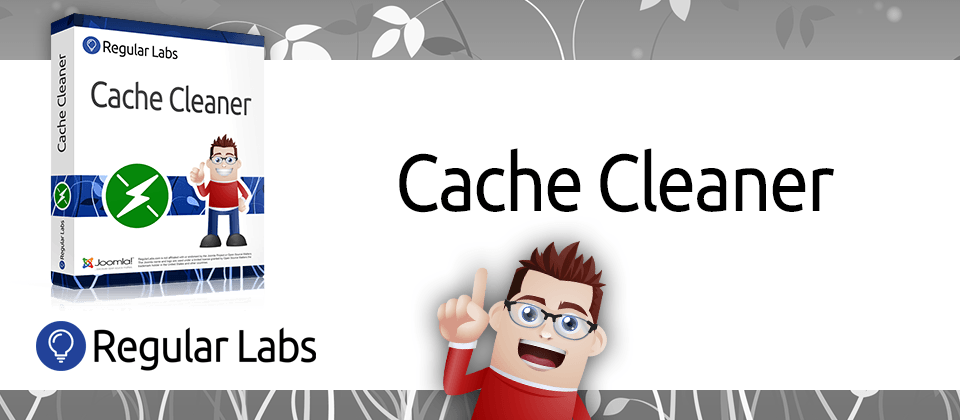 Cache Cleaner by Regular Labs is an extension which combines the power of Joomla's Cache system with the ability to trigger it from everywhere in the administrator panel. Certainly a time saver!
You can find more about Cache Cleaner on the JED
JotCache

JotCache by JotComponents is a combination of system plugin and management component which covers tailored processing for all types of extensions. Static and dynamic modules as well as components with static content and dynamic forms.
You can find more about JotCache on the JED
CacheControl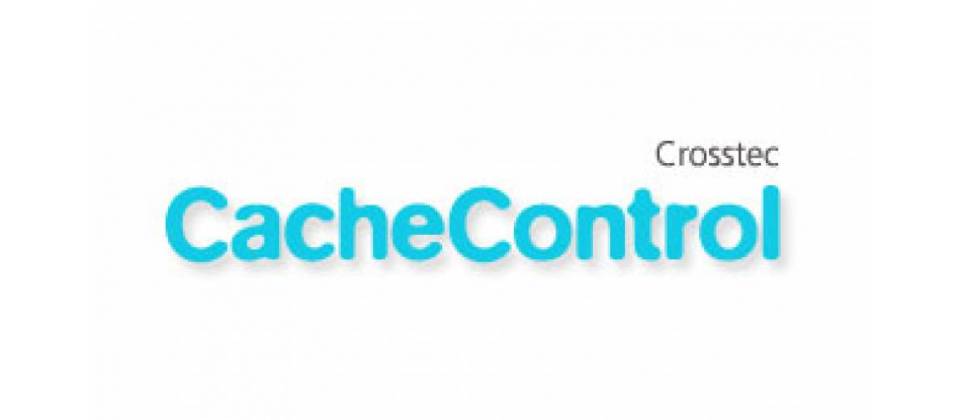 CacheControl by Crosstec is an easy to use plugin where you can define on what pages and components caching should be turned off. This can help if you are using extensions that have trouble with the Joomla! Cache.
You can find more about CacheControl on the JED
That's all there is about the clearing cache subject in Joomla! If you liked our tutorial feel free to follow us on Twitter or sign up to our Newsletter to get notified of our latest posts!