How to change the default Log folder in Joomla
by Editorial Staff
on Tutorials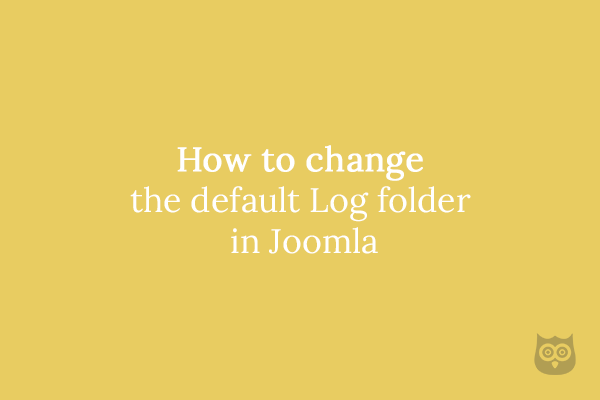 The Joomla! CMS sometimes reports incidents by logging them to various files all located into one specific Log folder. In this tutorial we are going to see what is this logs folder's purpose and how can we configure Joomla to use a different folder.
What is the Log Folder in Joomla?
The minute you install Joomla for the first time, among all the folders in its structure, there will be one folder called "logs". This folder is the default log folder in which Joomla stores files containing all kinds of reports which have happened in your Joomla website.
The most common occasion is that you'll find a file called "error.php" inside the logs folder which holds information such as the one in the screenshot below.

Of course there can be more files which may have been created by various extensions that you might have installed. Extensions can use their own log files to store specific information related to their own functionality.
How to change the Log Folder
It is incredibly easy to change the log folder in Joomla.
First you need to login to your administrator panel and navigate to System > Global Configuration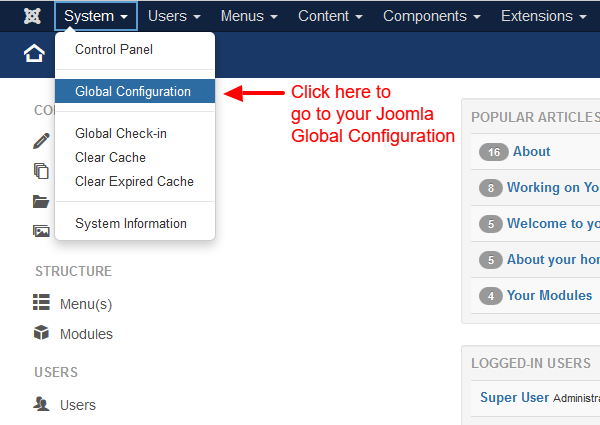 Then you need to click the System Tab and the first thing you'll find is the "Path to Log Folder" option which by default contains the path to your current log folder as you can see in the screenshot below

You can change the Log Folder into anything you would like mostly by changing the last part of the path into something else. In our example we have changed our log folder into log-joomla as you can see in the screenshot below.

If you liked our tutorial about Joomla's Log capabilities, we can keep you updated with our Newsletter or our Twitter account with our latest Joomla Tutorials.