How to enable Voting in Joomla
by Editorial Staff
on Tutorials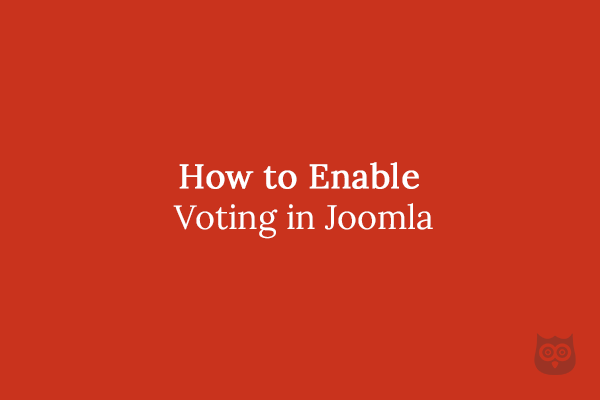 Joomla has a lot of out-of-the-box goodies which you can use straight away after installing. One of those goodies is the Voting Plugin which lets your visitors rate with 1 to 5 stars your Joomla articles. Let's see how to enable it!
Enabling the Voting Plugin
First you need to login to your Joomla administrator panel and navigate to Extensions > Plugins

Then, once you are in the plugins list, you can search for it by writing "Content - Vote" in the searchbox.

Finally, make sure that it is enabled or, to use Joomla's terminology, published, by checking the green checkmark right next to its name.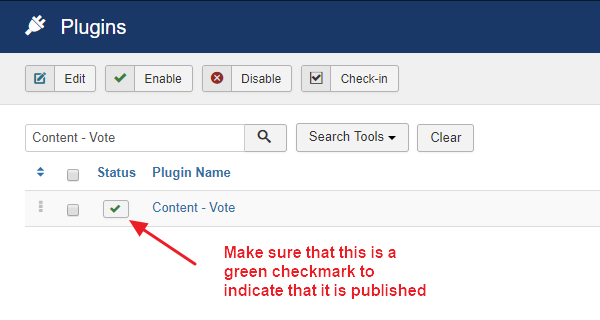 Enable Joomla Articles to show Voting
Now that the plugin is surely enabled, we need to also make sure that the Joomla Articles Manager is configured to show Votes.
To accomplish that, navigate to Content > Articles > Options

Then, while you are in the "Article" Tab, find the "Show Voting" option and set it to "Show".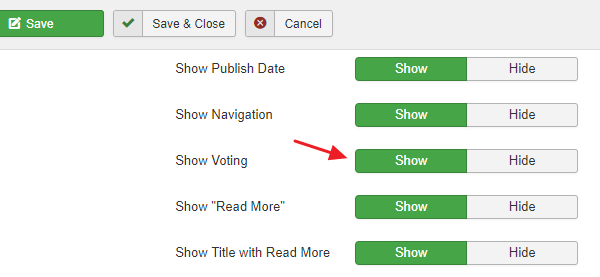 Click "Save and Close" and you are done!
If you liked our small guide about Joomla's native voting, go ahead and subscribe to our Newsletter to receive regular digests containing Joomla tips and tricks like that, regularly!