A first look into Ampz for Joomla
by Sotiris Katsaniotis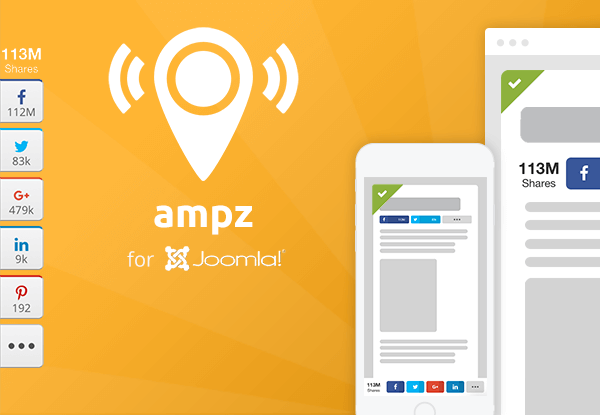 Roy from Roosterz.nl was the first Joomla Extension Developer, apart from Tassos of course, I met back when I started gaining interest in the Joomla extension ecosystem and community. He is the developer of the very successful ampz Social Sharing extension for Joomla!
I saw fitting of my first JoomlaBeginner Extension Review to be of ampz and I'll try my best to express my opinions about it as objectively as possible.
What does ampz do?
Ampz is a Social Sharing extension. This means that it lets you add social sharing buttons to your Joomla pages for virtually all social networks out there effortlessly. Social Share buttons are part of any content nowadays since they are the door for your content to spread on the various social networks and drive more traffic back to it.
How does ampz differ from other similar extension?
To answer this question I had to install and try other similar extensions as well.
Of course it was only natural that I found some common grounds between all of them but I noticed that one way or another there were always a few things missing compared to ampz. Among all those few things I'll start with the one that was always missing. That is Speed!
The one thing that really got me hooked with ampz is its incredible ability to load insanely fast and to not affect the page loading at all! Honestly, if we were talking about seamless integration of the buttons inside the content, then ampz defines the word seamless!
How many networks does ampz support?
It is obviously expected that you would be able add buttons for any social network out from such an extension.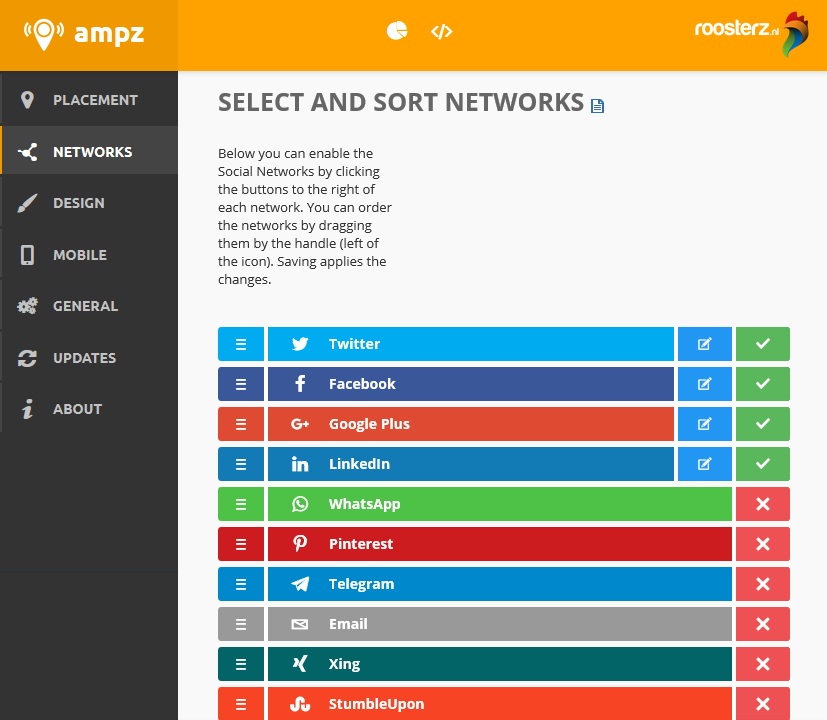 Ampz, at the time of writing this review, supports 25 Networks which in my opinion is as extensive and inclusive as it can possibly get.
What about the placement and the style of the buttons?
With all the different templates out there, the ability to place the buttons in such a way that they can blend in with your template is vital for such an extension.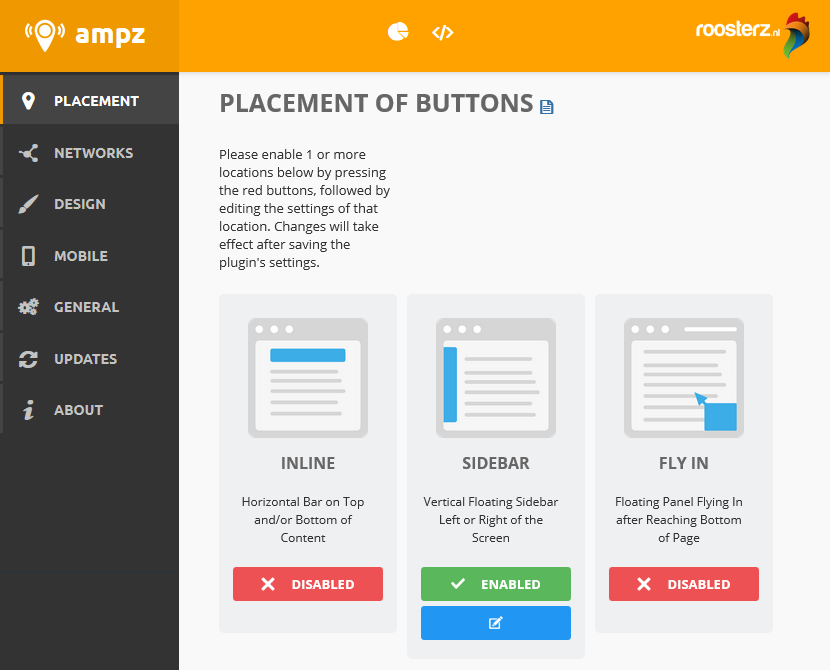 Ampz does not disappoint in this department the least bit. You can place the buttons in absolute positions on the page or relative to your post like above it or below it. And if you want more flexibility you can create your very own shortcode so you can pop it inside a module or anywhere else that a shortcode gets rendered.
Finally, as far as the design goes, ampz offers a predetermined set of styles that you can choose from. These styles although they would fit the majority of the websites out there, still do not offer you the ultimate freedom of customizing them in whichever crazy way that you would like. I feel that there's still some room there for more customization options.
What does ampz offer in terms of statistics?
The minute you navigate into ampz' dashboard you are greeted with statistics about your buttons such as which network got the most activity or which content got shared more.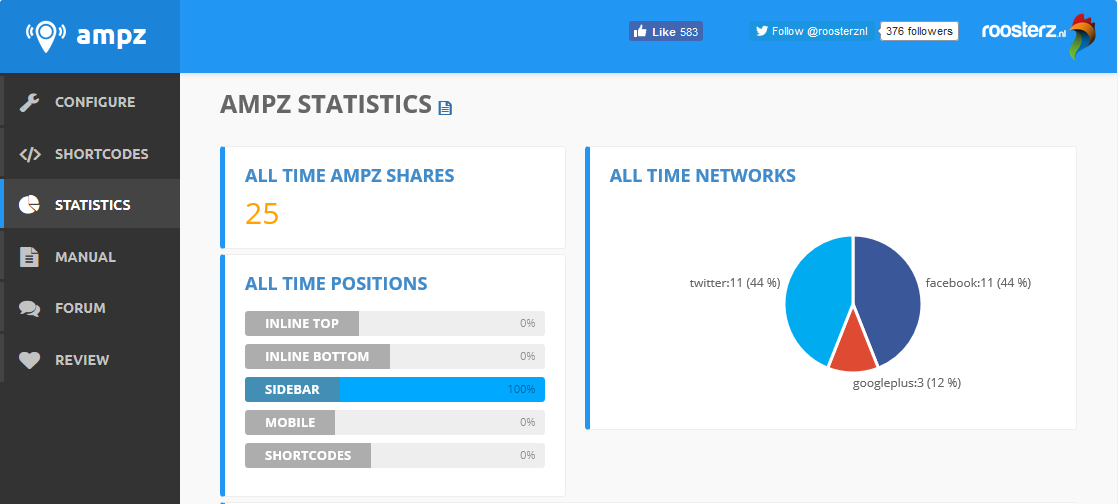 These stats are nice and informative and they would fit your needs on most occassions but I feel that it would also be nice if I had the ability to customize the time period for which I am interested instead of being locked in with "All Time" graphs.
Since we're talking about the dashboard of ampz, you'll notice that it has its very own unique look completely decoupled by what is provided for components in the backend from Joomla itself. I had no difficulty at all exploring its various options and everything seemed crystal clear the way it stands now. It is very modern and contemporary.
Roy's decision on creating his very own dashboard surely is a brave one since he will have to think of ways to incorporate more complex things in the future and the entirety of UI/UX rests upon himself to stay on top like it is now.
Summing Up
All in all, ampz is the safest bet on adding Social Sharing buttons to your Joomla content. JoomlaBeginner is currently happily using it and I personally highly recommend it to anyone.