JomSocial Vs EasySocial - Which one is better?
by Naveen Kumar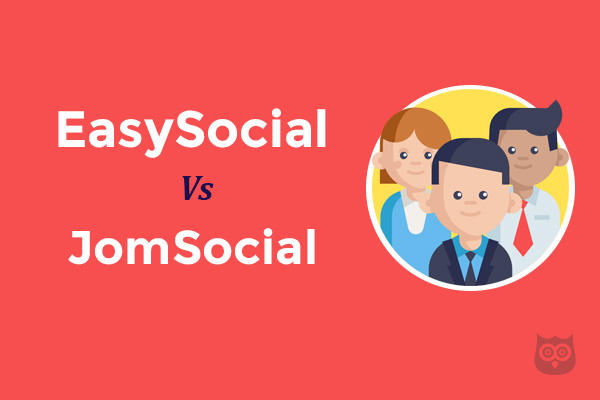 Joomla is one of the best content management systems available out there. The CMS is widely used for creating eCommerce websites. However, CMS can also be used for creating social media websites. As well as you can create almost all kinds of websites.
Thanks to a wide range of extensions and themes, availability. However, if you are looking ahead to create a community site on Joomla, then having a social network extension is extremely important.
And whenever it comes to social networking extensions, two of the top names are the JomSocial and EasySocial.
But the question is which one to pick among both of these? Well, in this article, I am going to answer this question only. So here we go:
JomSocial Vs EasySocial - Which one is better?
JomSocial - Social Networking for Joomla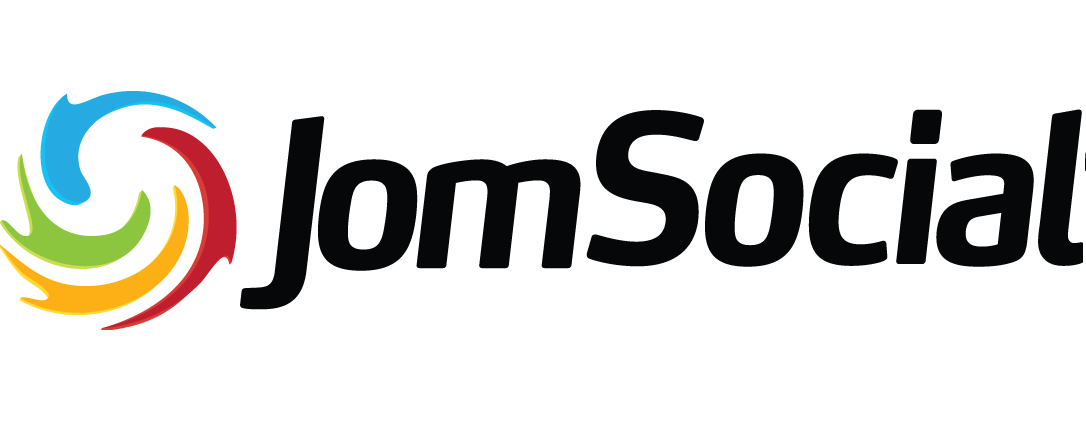 JomSocial is one of the best social network extensions available out there. This one is an award-winning, powerful social networking component for Joomla and it allows you to create your own social networking website with photo, video gallery, event management, groups, poll, and so many other features and it is one of the most powerful Joomla extensions for creating social media websites available out there.
JomSocial Features:
Slick Design           
JomSocial comes with a smooth and modern design that will impress your users. Also, the extension encourages your users to be on your website and use it for a longer time.
Fully Responsive
The extension is also fully responsive. As a result, you do not have to optimize your website on your own for different devices. Instead, the extension will automatically adjust the screen-sized based on a device's screen size.
Totally Stable
The extension is also extremely stable. This is the product that went through years of development, testing automation, and thousands of users. As a result, the extension is pretty stable and reliable.
One-Click Upgrades
You will also be able to enjoy one-click upgrades. With just one click, you will be able to keep your Joomla social networking website up to date and enjoy new features and improvements.
Gazillions of Features
With this social networking extension, you will also be getting quite a lot of features and other opportunities. The extension offers you everything from video galleries to activity streams, groups, event management, and so on. In short, no matter what you need for running a social networking website, this extension has got your back.
Lots Of Add Ons
Another cool part of JomSocial extension is that there are quite a lot of premium add-ons available out there. As a result, if you need extra features, then you can simply implement them on your website. Some of the popular add-ons are like Profile Update Plugin, Dating search, and so on.
Fully Documented
One of the best parts of the JomSocial is that it is well documented. As a result, you will easily be able to get started with the extension. Also, the extension is backed by a forum where you will find hundreds of thousands of answers.
Friendly Community
There is also a friendly community waiting there to help you out. You can join the community and ask questions, share ideas for new features, and more and the team and other members will surely help you out or listen to your suggestions.
Awesome Support
With this extension, you will also be getting awesome support. There is a team of professionals who are backing the extension. As a result, no matter when you need help, simply reach out to the support, and they will help you out. Also, their support is available 24 x 7.
JomSocial Pricing
Now let's just talk about the JomSocial pricing. The plugin comes with three different pricing. These three pricing plans include standard, professional, and ultimate.
However, the basic plan does not offer you many features. But if you slightly upgrade your plan, you will get access to pro themes, premium add-ons, page builders, and so on.
As long as the pricing concerned, the standard plan costs you $99 while the professional and ultimate plan costs $149 and $299, respectively.
EasySocial - Social Network Extension For Joomla
EasySocial is one of the best social network extensions for Joomla that you can try out. With the help of this extension, you will be able to start your social network on Joomla. Also, the extension is extremely fast and pretty easy to sue.
The extension also instantly engage and interact with your members. Also, the membership and registration flow is highly customizable for a wide range of community websites. 
Also, the best part is that it comes with a lot of features that you hardly get to see in any other Joomla extension. 
Top Features of EasySocial
Custom Backgrounds
Just like Facebook, you will be able to post status updates with a fun splash of solid or gradient colors. Site admins can also add various custom backgrounds at the backend as well.
Curated Stream Filters 
With this extension, you will also be getting curated stream filters. So you can easily search through the activity streams with the stream filters based on the different conditions and post types.
Emoji Browser
It also comes with an emoji browser. By clicking on the ":" on the story form, the extension will display all the available emojis. Also, the best part is that as a site admin, you can upload new emoji from the backend.
Interactive Polls
Polls have also become an integral part of social media these days. These allow users to take votes and you can create the same on your website using this extension. So your users can create polls and cast their votes.
#Hashtags & @Mentions
Just like twitter, this extension also supports Hashtag and mentions. As a result, your users will be able to create hashtags and search for things using hashtags. Also, if your users would want to mention their friends, then they can mention their names like this @names.
Photo Albums
With this one, you will also be getting a photo albums feature. As a result, your users will be able to share and celebrate every moment of their lives on your website. Also, in the photo album section, you are getting a bunch of features like locations, tagging, grid album, featured photos, and so on.
Videos
If you wish to create a community for videos, then this extension also supports videos. Your users will be able to discover new sources of entertainment daily. They can also share trending, personal favourite videos. As well as your users will be able to upload their own videos too. Also, you are getting some of the features too, like Video Player Logo & Watermark, Custom Filters, Video Providers, and others.
Audio
There is also an audio feature. So your users can share their favourite tracks or remixes. Also, they will be able to play and discover new artists and create their perfect playlists within their community. Plus, you will be getting some of the other features too. Genres are sorting, audio providers, audio embed, and so on.
Administrator Perks
Finally, you will be getting a great backend. The extension is backed by a powerful backend interface. You will find lots of user-friendly settings with a bird's eye on the vitals of your site. Also, there are a bunch of other features too, which will help you to manage your website in a better way. Moreover, you will get the option to add ads, privacy settings, and so on.
EasySocial Pricing
EasySocial also comes with a valid price. They have two plans, which are the EasySocial Pro and EasySocial developer.
However, there are not too many differences between both of the versions. However, with the EasySocial developer, you will be getting some of the extra features like Priority Support (5 domains), 24 Hours Response Time and Priority Helpdesk Support.
Apart from these, you will get to see basic features only like Free Installation Service, 20% Discount On Renewals, Unlimited Installations, and 4 Professional Themes.
As far as the pricing is concerned, EasySocial Pro costs you $149 and for the EasySocial developer, you have to pay $299.
JomSocial Vs EasySocial - Which one is better?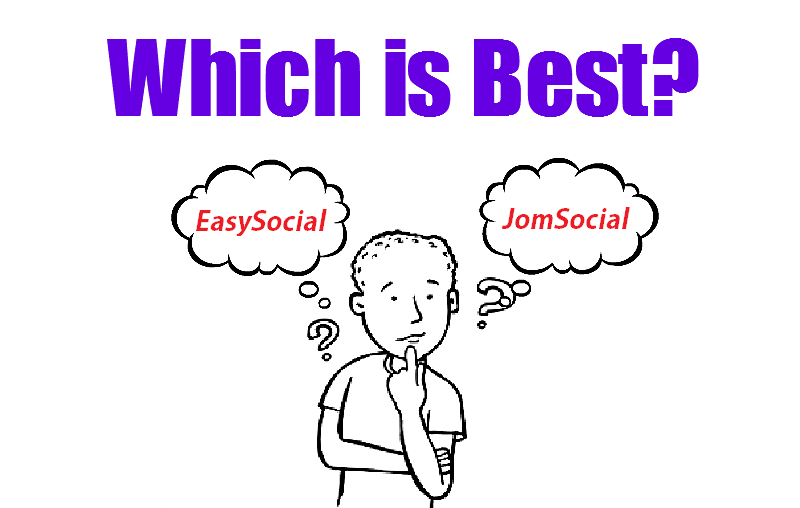 Overall, both of the extensions are pretty amazing and have their own pros and cons. As far as the ratings are concerned, JomSocial has a rating of 3 out of 5. On the other hand, EasySocial has a rating of 5 out of 5.
However, if you ask me which one is better among both of them, the only thing I would say it completely depends on your needs and budget. If you want to create a basic website, then JomSocial is definitely a great option.
But in terms of features, EasySocials is a much better option and offers you a ton of features that you cannot even find in JomSocial.
Final Words:
So go ahead and check both of the extensions out and see which one is working the best for you. Also, if there is anything you would like to ask. Then do feel free to comment below, and I will surely help you out.