Top Rated Free Joomla Templates of 2021
by Editorial Staff
on Templates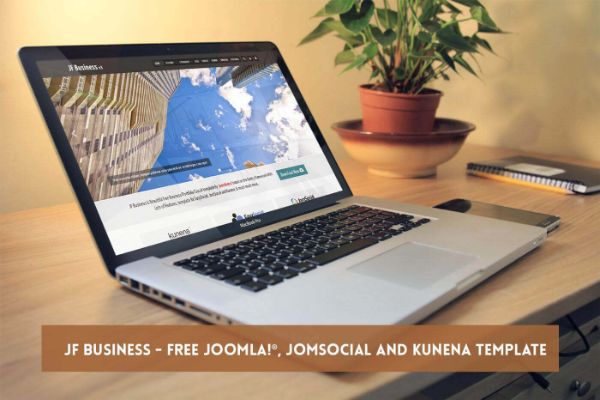 Far in the past, there were times when the webmaster, in order to create the simplest website, had to make pages, write dozens of scripts manually, and quite often had to do this from scratch. Currently, millions of sites are created on ready-made engines, which can be either free or paid - very often quite expensive.
Joomla is a free software that was first provided to users in 2000. At the moment - this is one of the best free engines created in the programming language PHP. According to one estimate, Joomla currently is used as the main CMS engine about 4.5% of all websites. This popularity can be attributed to a number of different factors, the main one of which is its boatload of customization options in the form of Joomla templates.
What are Joomla templates?
Joomla templates are collections of files that serve as templates for site content, allowing you to manage and change the design of your Joomla site - primarily in terms of layout - to adapt its functionality and design style. The template gives you the opportunity to make your website look and work in a certain way.
How to choose a Joomla template
As far as choosing templates goes, you've got two options: Using default templates from itself the platform or installing free Joomla templates made by outside developers.
The first is, well, the default ones, which is a serious plus if you, let's say, are a blogger who designs a website on a budget. The default Joomla templates are usually the minimalist themes and your website will not make everything so clear that they are usually easy to use and come with a few amounts of features as far as customization goes. Most free Joomla templates contain options for choosing different fonts and colors, placing text in different columns, and choosing places on the website for different widgets.
Many of the free Joomla templates made by third-party developers are also very simple and do not offer a good professional design for your future website. But there are very few developers who provide premium quality free Joomla templates, which gives more freedom in adding custom features that provide regular updates, better optimization, and more specific functionality. In addition, in many multi-purpose free Joomla templates, you can use your coding skills to further modify your website. Joomla templates for business websites usually fall into this category, because premium quality templates support a wider range of functionality and are usually more unique than their other counterparts.
If you go on a template provided by 3-rd party developers, you should consider several things when it comes to choosing a Joomla template: the features you want, overall user experience, responsiveness, ease of use, website speed, SEO friendly. Since this is a lot to juggle, and since there are thousands of free Joomla templates right now, finding the specific one that will be the best choice for your site can be a bit complicated.
As the future improvement of your website, your template's speed will always play a big role in SEO. However, the most important thing is that you do not need to spend money just to get a quick-loading site. In fact, you have many free options, and we have put together some of the fastest and top-rated free Joomla templates in 2020 for you right in this article.
JF Simone
JF Simone free Joomla Gantry 5 template provides a clean and crisp and looks well on any kind of website. It offers a versatile layout that gives you the possibility of your content stand out. It has a top-quality premium design and keeps things minimalistic. It can be used to display blogs, showcase photos, run a forum bulletin board, showcase photos or host a portfolio website. This works even for eCommerce shops, as you can display your products. Thanks to the Gantry 5 framework customizer, you can change the layout and design to suit your needs. With a simple customization tool, you can modify the layout, color of the template, fonts, widgets the way you want. This template supports popular Joomla components such as are Phoca Cart and Kunena Forum.
So if you are looking for a premium class Joomla template for free, you should definitely check out JF Simone.
JF Connecto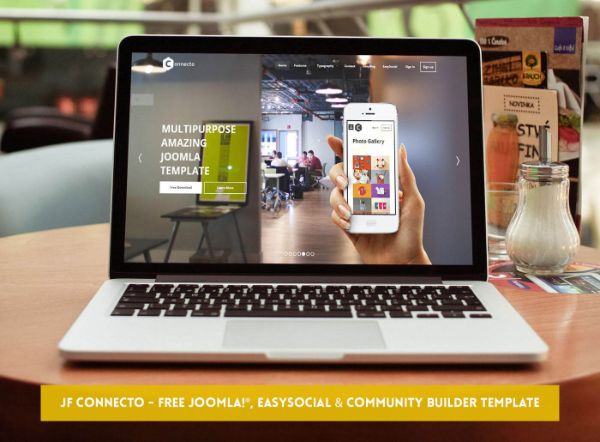 JF Connecto is one of the popular free Joomla templates available right now. One of the reasons for its popularity is that many owners of social networks on Joomla CMS or blogs prefer this template. It comes with a custom design for EasySocial and Community Builder Joomla extensions that's beautiful to look at. It is also easily customizable, lightweight and extensible. It has an amazing design that is possible to edit for all kinds of business. This template has a slider on its home page and supports custom widgets, and additional publications section, and much more.
The multi-purpose template is fully compatible with EasyBlog, so with this template, you can create a beautiful blog. The template comes with a Quickstart installer package, which gives you to clone the demo website data on your site.
JF Corporate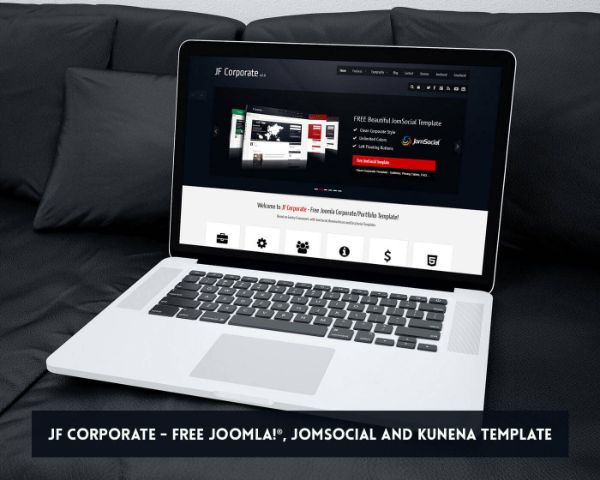 JF Corporate is the leading free Joomla template currently leading among the best templates on the market. The unique design and multi-purpose functions with a creative touch make this template very attractive. Add to this the opportunity to choose from several pre-created demos that have many design concepts, 5 professionally made elements and everything you need, excellent documentation, fast loading speed and much more.
This template is also supported by the Kunena forum and the JomSocial social network Joomla extensions, so you can easily build a forum or social networking website.
JF Business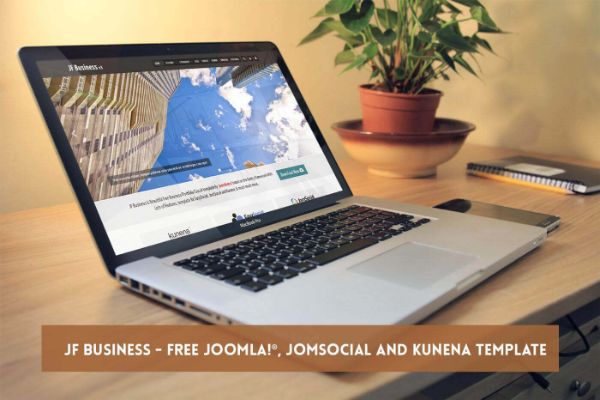 Bold and unique, JF Business is a modern business free Joomla template that is powerful but not bloated. In the template, you can choose from 2 different homepage demos and multiple custom page layouts. Based on the famous Bootstrap framework, fast loading speed is based on the amazing framework of the Gantry Joomla template engine.
This template can be configured beginner-friendly Joomla customizer tool and can handle all your favorite Joomla extensions and features, such as JomSocial and Kunena forum.