Joomla 4 Media Manager - How it is different from Joomla 3 Media Manager
by Naveen Kumar
on Joomla News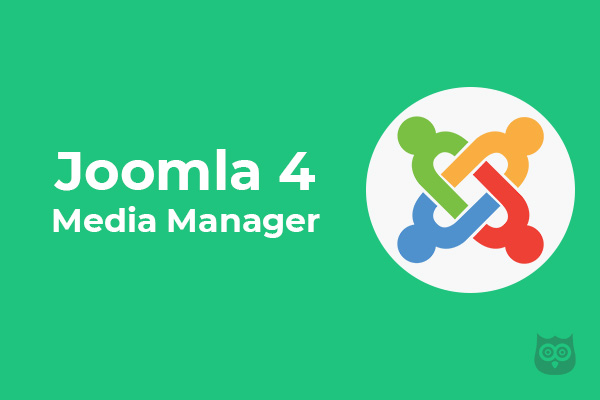 From the beginning, Joomla is improving day by day and offering top-notch features to Joomla users so they can develop robust and fully secure websites. 
Now, Joomla 4 is on the horizon, and at the time of writing this post, we have Joomla 4 Alpha 12 version.
And today, we are going to check out its brand new media manager. You don't believe it, but Joomla 4 media manager offers you way many more things than the Joomla 3 media manager. So with this article, we will find out what's new in the Joomla 4 Media Manager and is it a game-changer for the Joomla. 
So if you don't know how to install Joomla 4 and from where to download the Joomla 4 Alpha version, you can check this link. 
Joomla 4 Media Manager Features
So before getting into its features, let's see how to locate the media manager in Joomla 4. Once you are logged in to your Joomla 4 website, navigate to Content > Media. Click on to it, and you will be in the media manager. 
Brand new User Interface
Joomla 4 Media Manager comes with a brand new UI as the whole UI is changed in the Joomla 4. If you see above, the media manager in Joomla 4 also can be found under the Content Menu. 
The new UI is way more improved than the old one. So this is a remarkable improvement in Joomla 4 media manager. 
Support Multiple File upload With Drag and Drop
In Joomla 3 Media Manager, you can upload the files with drag and drop, but the Joomla 4 media manager allows you to upload supported files with just drag and drop. 
You can say, this was a much-needed feature, and now it is the part of Joomla Media Manager.
Built-In Image Editing Tool
This is a brand new feature in Joomla 4 Media Manager. Now, you have the option to edit the uploaded image as per your need. You can perform the following actions on a picture in your media manager. 
Crop - This will help you to crop any image to any dimensions. 
Resize - Use the resize feature to change the size of any image.
Rotate - Use rotate feature if you want to change the angle of any image.
Image Preview & Download
Like the Joomla 3 Media Manager, Joomla 4 also offers you an Image preview feature in its media manager. You can preview any image from the media manager as well as you can also download it on your local. 
Rename any File or Folder
You were not able to rename any folder or file in Joomla 3 media manager, but Joomla 4 comes with this feature. Within Joomla 4 Media Manager, you will be able to rename the folder or file directly from the media manager.
Zoom in/Zoom Out option
Zoom in/Zoom Out feature was also missing in the old media manager. This feature will help you Zoom in or Out the folders and files. So these can be visible in a more efficient way.
List & Grid View
You can switch between Grid or List view any time. In the Grid view, you can see the preview of the file wherein the list view, and you can just see the details such as image size, dimensions, created date, modified date etc. of the file. 
Folder or Image Properties
Joomla 4 allows you to check the folder or image properties in just a single or two clicks. Simply select the files you want to check and click on the i icon top right corner of the media manager. It will give you all the image details such as image size, created date, modified date, MIME type, Dimensions, file type, file extension etc. 
Global Options
Like the Joomla 3, Joomla 4 also allows you to configure the global settings for the media manager. To set the global options, you just need to click on the Option button available on the top right of the window. It will take you to the Global Setting page. 
It will take you to the Global Setting page. 
On this page, you can manage Media settings and Permissions. 
Media - Joomla 4 Media Manager also has Global options to set File types, Max size of the file, Path to images folder, Restrict uploads and many more.
Permission - In the media Permission configuration panel, you can set the Access level for a different user group in Joomla to access Media Manager.
This is all about the media manager for Joomla 4. So if you haven't tried it yet, give it a try and let us know your feedback in the comment section.