How to Create Hidden Menu Items in Joomla With Simple 3 Steps?
by Naveen Kumar
on Tutorials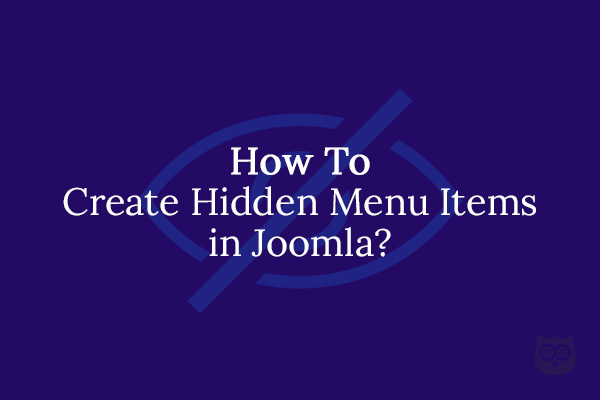 Do you want to create a hidden menu item in Joomla 3.x or Joomla 4?
As we all know that navigation is an essential part of a website. Also, perfect navigation is one of the search engine ranking factor.
From the beginning, Joomla has a very cool menu manager which allows you to create multiple menus and multiple types of menu items.
Sometimes, we don't need to show our pages in our regular menus on the front end but need to display pages on our websites. For example, if you want to run an ad for your particular page and you have created a landing page for that. I am sure you don't want to link that landing page in your regular menus.
So for that, you need to create hidden menu items in Joomla.
If you want to customize the Joomla Administrator Menu, we have a detailed guide to do this. 
In this article, we are going to learn, how to create hidden menu Items in Joomla 3.x or Joomla 4.
Step 1 - Login to your Website Admin panel and Go to Menu Manager
First of all, you need to login to your Joomla site admin panel. Now go to menus > Select the menu from the drop down and proceed.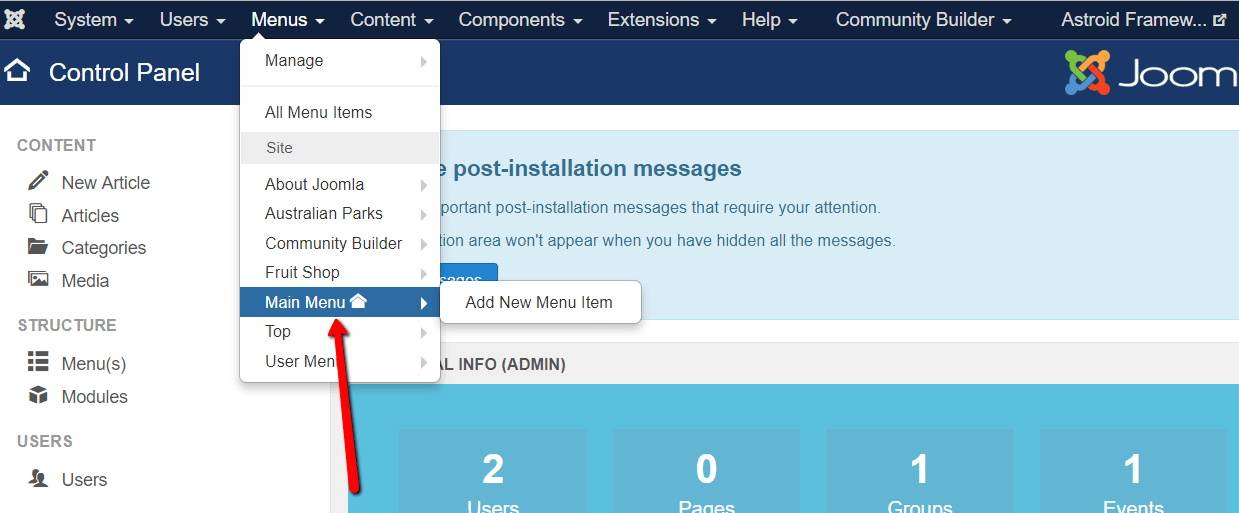 Step 2 - Create a new menu Item or edit existing one
Now, if you want to create a new menu item for the hidden menu, then create new one else you can select the existing one which you want to hide in the frontend.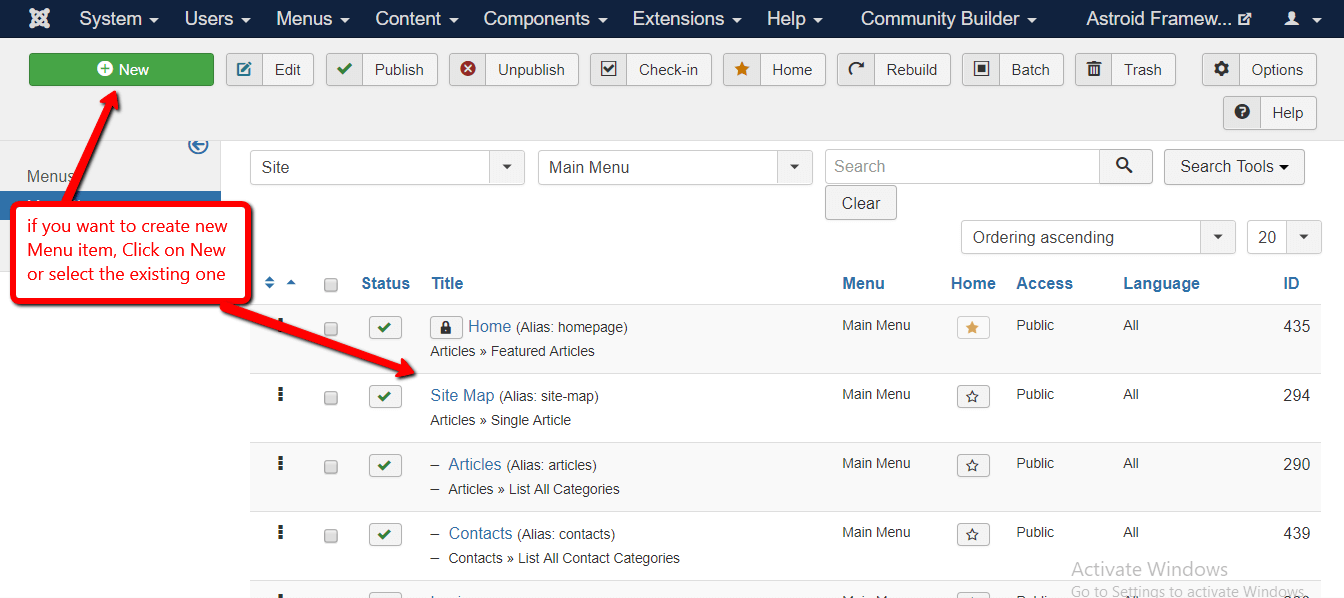 Step 3- Find Link Type Option
Once you have created the new menu item or opened the existing one to make it hidden, find the Link Type tab. Under the Link Type tab, you can find Display in Menu option, select No to hide the menu item.
Joomla 3 Interface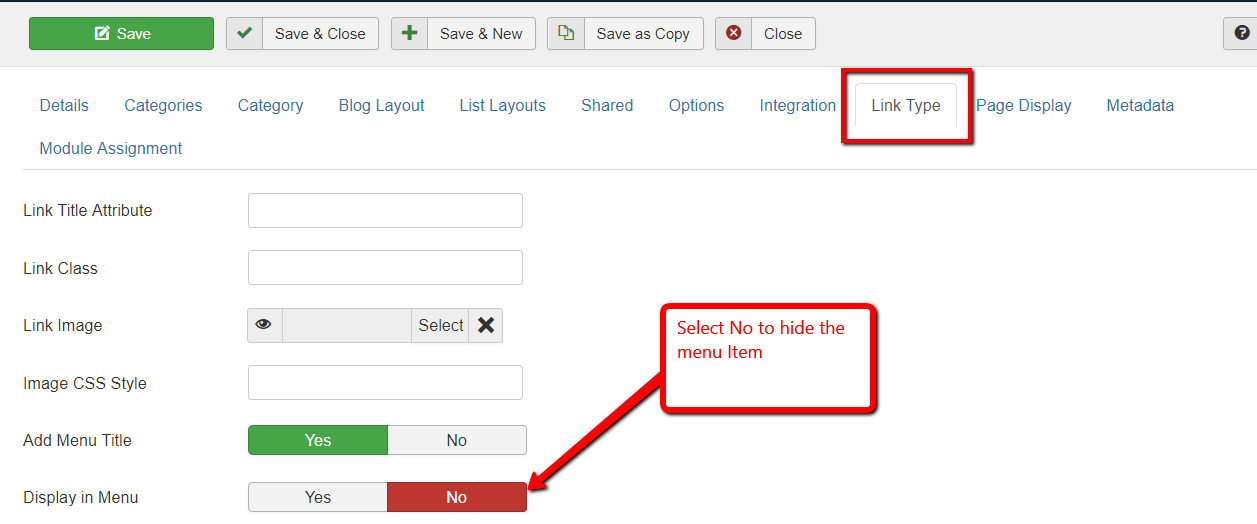 Joomla 4 Interface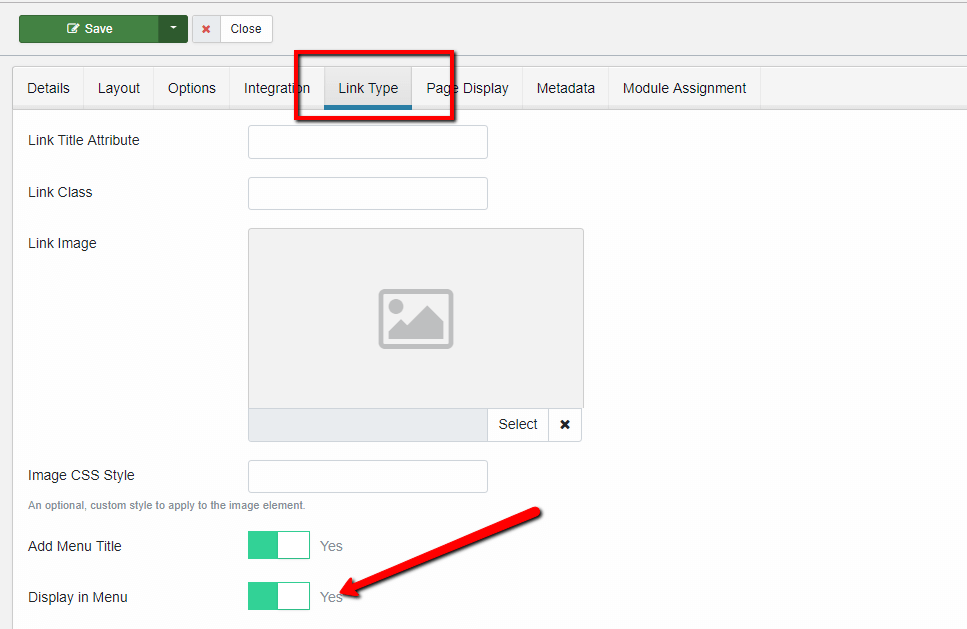 Final words
This is how you can hide your menu items in Joomla 3 or Joomla 4 and smartly manage your website. There is no any difference between Joomla 3.x or Joomla 4 when it comes to hiding any Menu item. In Joomla 4, UI is improved, so you don't need to get confused.