Top 15 Joomla CDN Services To boost up Your Joomla Website Loading Speed
by Naveen Kumar
on Showcase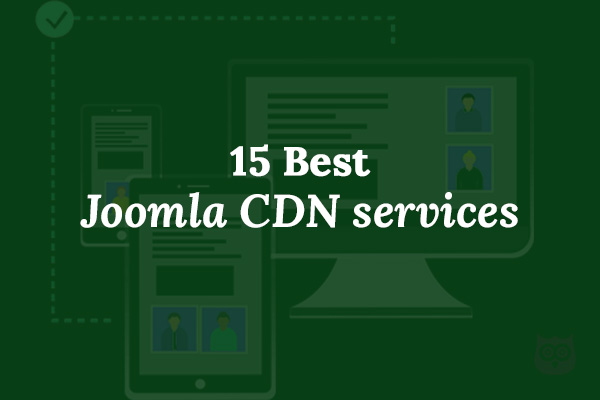 A CDN or a Content Delivery Network allows visitors of your websites to view your website without any drop in speed. A CDN stores copies of parts of the web pages all across the globe, allowing faster access to your web page. This article talks about some of the benefits of CDNs and what Joomla CDN should you choose for your Joomla powered website.
What is a CDN?
A CDN basically reduces the physical distance between the web server and the visitors PC. Nowadays, web pages are quite complicated, and the entire content is not downloaded in one go. The browser on the visitor's computer or smartphones makes multiple requests to the web server. Each of these requests takes time – in the order of milliseconds.
Now, if the server is located further away, then there are a lot of intermediate nodes or networking devices that multiply this time. Hundreds of requests are placed to the server for a single web page to load up completely. This not only increases the server load but also increases the latency.
CDNs are a network of the server that is located globally. Each server has copies of some parts of the web page – generally the static parts of the web pages, such as the scripts and the page code that it can quickly deliver to the visitor when he or she requests for it. CDNs are known as Points of Presence. So, when someone from Australia tries to access a US-based web server, the local Australia Pop will serve the content. This allows the visitor to use his or her full internet connection bandwidth.
Pro Tip: If you want to build your email list and show a subscription box on exit intent. Here is how.
Why do you need a CDN?
So, it is quite evident that a CDN allows you to improve the speed of your website. However, is speed really that important? According to studies, it is. A simple delay of one second will cause a 7% reduction in conversions and 11% drop in page views. Customer satisfaction will drop by 16%.
Many Joomla CDN services are free too. However, a CDN is not for everyone. If you are running a server that server that is strictly localized, such as a university server, then you will not need a CDN. However, CDN can be quite useful for most Joomla users who set up blogs or online stores. CDNs can improve page load speeds, deal with high traffic loads and perform load balancing to ensure increased server uptime. Moreover, CDNs also protect from DDoS attacks and can block bad bots, scrapers, and spammers.
The Best CDN Services for Joomla
For speeding up your Joomla powered website, here are a the top 15 Joomla CDN services that you can use.
MaxCDN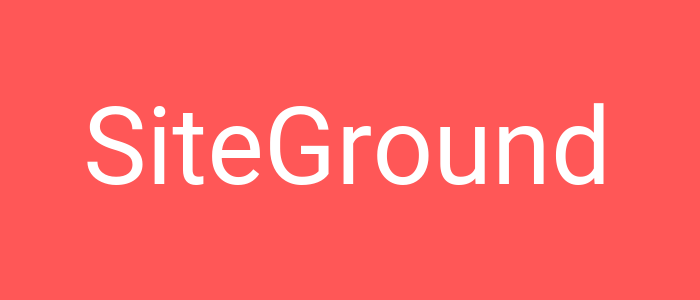 MaxCDN focuses primarily on accelerating Joomla sites as well as increasing SEO rankings. Many businesses use MaxCDN at the moment, including the popular commenting platform Disqus, TNW, and WP Engine. MaxCDN has strategically located 16 edge locations that offer the lowest latencies.
| Pros | Cons |
| --- | --- |
| MaxCDN offers decent speeds and can speed up almost all websites. It can easily integrate with specific CMS solutions with the help of extensions. It provides real-time reporting and comes with 30 days money back guarantee. | MaxCDN has a slightly smaller presence than some other CDNs. Moreover, in terms of security, MaxCDN is behind many CDN services. |
Pricing:
MaxCDN starts at $9 a month. However, the pricing varies widely according to the region you use.
Cloudflare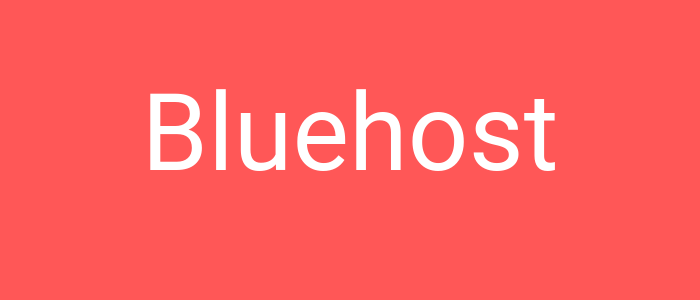 One of the most popular CDN providers for Joomla powered websites is Cloudflare. Almost everyone knows or heard of Cloudflare. Cloudflare is also known for their 1.1.1.1 DNS server, as well as their DDoS protection services. Cloudflare also offers free plans for small websites. Even with the free plan, you can save 60% of your bandwidth. This is because of their 36 edge servers that are located on every continent.
| Pros | Cons |
| --- | --- |
| Cloudflare comes with a large number of security options that only a few CDN services provide. It caches both static and dynamic content. The Always Online feature shows a cached webpage even when the service is down. A free plan is also available that lets you try out the basic features. | Most of the advanced features are available on paid plans. Cloudflare's own analytics are quite limited and needs to be paired with Google's analytics to work properly. |
Pricing:
Cloudflare has a free plan, but to use the advanced features for which Cloudflare is famous, you need to shell out at least $20 a month. All their plans have unlimited bandwidth.
Amazon CloudFront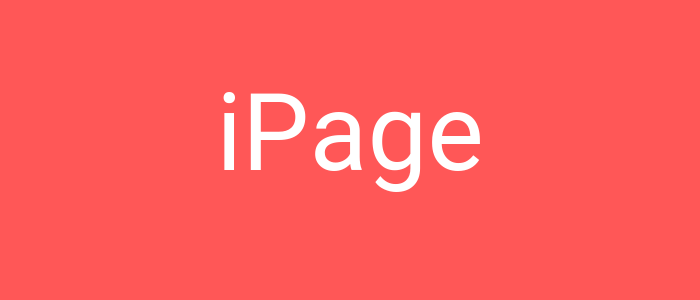 Amazon CloudFront is a comprehensive solution to those who want a reliable CDN for their Joomla Websites. Amazon has a large network that provides cloud services to thousands of companies globally and hence they have a huge network with 52 edge servers. Moreover, Amazon CloudFront allows you to live stream, restrict CDN by country and more. Pricing of Amazon CloudFront is based on the region you are in. Moreover, it can be a bit complicated for beginners.
| Pros | Cons |
| --- | --- |
| They provide a wide range of tools that can be quite useful for web developers. It is highly configurable too. The Pay as you go plans can be quite cheap when compared to many other CDNs. | Tech support for CloudFront costs extra. Moreover, the pricing scheme can be complicated for some. |
Pricing:
Amazon offers a Pay as you Go plan with no minimum fee or monthly commitments, but they charge the user in three separate ways - data out to the Internet, data out to Origin, and HTTP requests. The region also determines the cost.
Microsoft Azure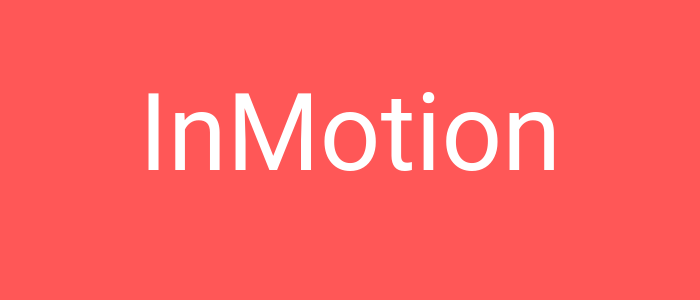 Microsoft is one of the largest players in the CDN business. Azure is used by a large number of companies and developers globally. Azure is also used by Windows services. Azure is one of the best solutions for those who want to tinker with the intricate settings to get the best performance. Azure can be configured to work with Joomla websites and can provide blazingly fast load speeds. However, it is not for beginners.
| Pros | Cons |
| --- | --- |
| Azure provides a bunch of free tools that allow users to manage the CDN easily. The Azure Portal is quite feature-filled and easy work with for those who are technically sound. Moreover, the performance of Azure is well above average. | Azure can be a little on the expensive side. The cheaper plans do not have some necessary features. |
Pricing:
Pricing for Azure is quite similar to that of Amazon's CloudFront. It has a Pay-as-you-go model. Prices start at $0.087 per GB for North America, Middle East, and Africa.
Akamai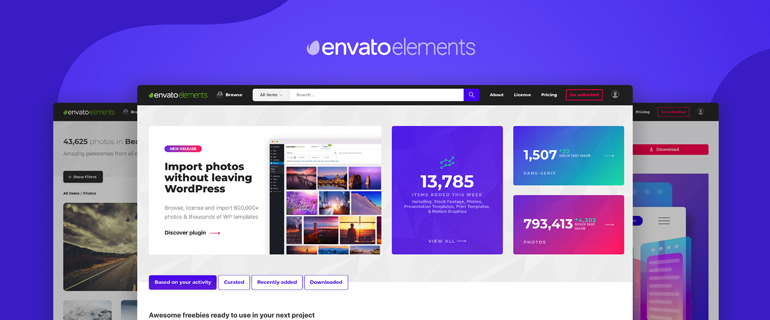 Akamai is the leading Joomla CDN provider. It is used by some of the famous companies globally, such as Adobe, Apple, Facebook, Yahoo, IBM and so on. Akamai has over a hundred thousand servers and over a thousand networks in more than ninety countries.
| Pros | Cons |
| --- | --- |
| Akamai is one of the largest CDN service providers with top-of-the-line infrastructure and has the best performance. | Akamai can be quite expensive for smaller websites. One may have to pay an additional fee depending on their requirements. The pricing structure of Akamai is also quite vague. |
Pricing:
There is no clear pricing that is mentioned in the case of Akamai. Price is somewhere around $0.35 per GB. Customers need to get in touch with the company to get a quote.
Google Cloud CDN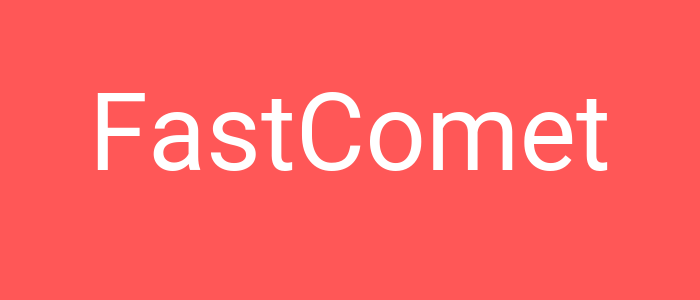 Google is one of the newer players in the CDN market. However, since Google has always spearheaded changes and innovations in modern web technologies, Google's CDN technologies are expected to gain traction in this field quickly. It will copy and compress the static content to its servers and can offer blazing speeds. However, the biggest disadvantage of Google is the complicated pricing scheme.
| Pros | Cons |
| --- | --- |
| It has a huge number of nodes that it uses to cache the pages. Plus, your website gets a single IP address, unlike that of most other CDNs. It also does not need any local DNS. | Pricing can be on the expensive side. However, this is true for most of the tech giants. |
Pricing:
Pricing varies from location to location. For North America, it is around $0.02/GB to $0.08/GB. It can go up to $0.20/GB for other regions.
CacheFly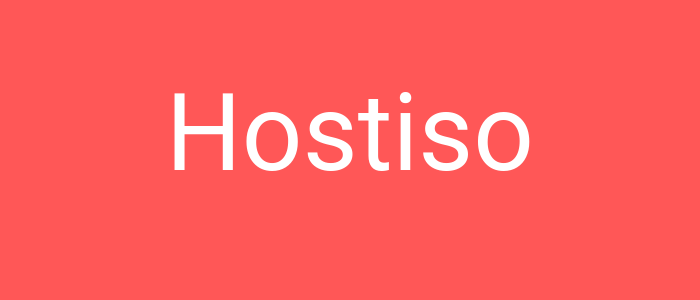 CacheFly is a reliable CDN service provider for Joomla Websites. It comes with 41 edge servers and is located strategically. CacheFly has been previously proven to be one of the best CDs and is used by companies such as Microsoft, Bank of America, Honda and others. CacheFly provides 100% guarantees, which is something that most Joomla websites owners will require. However, CacheFly can be quite expensive.
| Pros | Cons |
| --- | --- |
| They have a very simple setup process, and they guarantee a 100% service uptime in their agreement. The Gzip compression makes efficient use of the bandwidth. | The website may slow down if it comes with a lot of dynamic content. |
Pricing:
CacheFly has a simple region dependant pay as you go plan. Hits are charged at $0.008 for every 10,000 requests. Bandwidth prices start at $0.10 per GB.
CDN77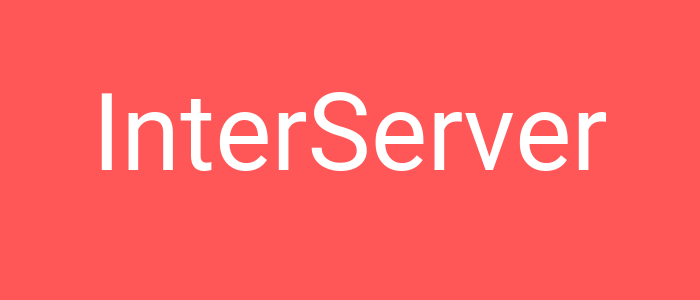 CDN77 comes with a smaller number of edge servers – 32, which is an average number. However, their data centres are SSD-based. This means that you can provide content to your clients with blazing fast speeds. If you are using your Joomla websites to high-quality stream videos, or provide file downloads, then CDN77 can be pretty useful. Another appealing feature of CDN77 is the ease of use. The control centre applies the most appropriate settings by default, and you will barely have to make any changes to have the CDN up and working for your Joomla website. CDN77 comes with Pay as you go plans.
| Pros | Cons |
| --- | --- |
| CDN77 has a good support system and has support for HTTP/2. Brotli, Let's Encrypt. Higher tier packages are quite cost-effective. | CDN77 lacks customization features and requires a minimum of $149 payment |
Pricing:
CDN77 costs $0.125 per GB for Asia and Pacific traffic, $0.185 for Latin America traffic. This pricing is for the "Up to 5TB" Tier. There are 5 to 500 TB and over 500TB tiers too. High volume plans start at $4970 a month.
KeyCDN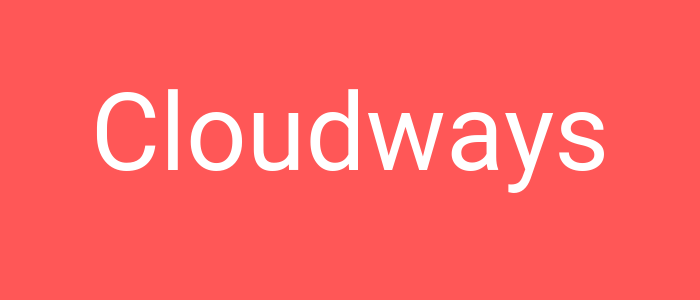 Another reputed CDN is KeyCDN. It has similar features to that of MaxCDN but is available at a lower cost. Moreover, KeyCDN can work seamlessly with Joomla. There is also an intuitive dashboard that offers real-time reporting. KeyCDN also comes with Pay-as-you-go plans.
| Pros | Cons |
| --- | --- |
| Supports all the major CMS, including Joomla. The dashboard is easy to learn and use. A trial is also provided that gives the customer 25 GB of free bandwidth. | The free version of the package supports only 5 zones. |
Pricing:
KeyCDN offers very competitive pricing. The basic plan starts at $4 a month offering 100GB of bandwidth.
Incapsula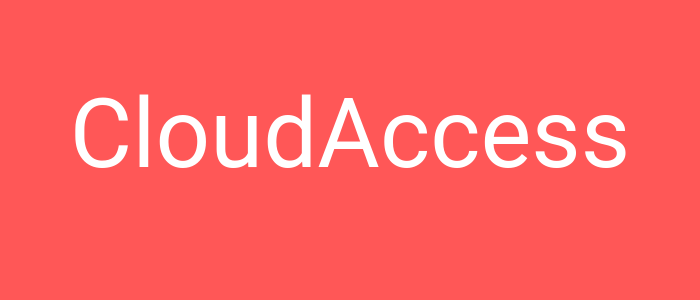 Incapsula is an application-aware CDN service. It has a great static file acceleration service which can be quite helpful for Joomla based blogs. Moreover, Incapsula offers very good load balancing as well as security. Incapsula is one of the recommended CDNs when it comes to DDoS protection service. It comes with a 7-day trial as well as an amazing technical support team.
| Pros | Cons |
| --- | --- |
| Incapsula provides decent protection against DDoS. Moreover, it is an enterprise level CDN that comes with features for larger websites. | Integration with third-party BI systems is a little difficult. Moreover, there is no training offered. |
Pricing:
There is a Free trial, a $59/site/month pro plan and a $299/site/month Business plan.
Liquid Web

The Liquid Web is a hosting provider who has partnered with Akamai to provide CDN service. The main USP of Liquid Web is that it is a CDN plus a hosting service. Generally, when you are using a CDN, you need to make changes to the website to optimize it for CDNs. However, with Liquid Web, you do not need to make such changes. You can manage your website simply using the CMS. This is a great option for Joomla website admins who do not want to get into the hassle of CDNs.
| Pros | Cons |
| --- | --- |
| They cover both hosting, and CDN is a single solution. The CDN services are provided by Akamai, who has a good reputation for CDN services. | The pricing is a bit on the higher side. You cannot get just CDN services from Liquid Web, and those are available as a part of the hosting plans. |
Pricing:
Liquid Web starts at $100 per month for transfer and another $100 per month for storage. The services are provided as add-ons by Akamai.
Rackspace
Rackspace provides the ultimate browsing experience by providing content without sacrificing the speed of websites. Rackspace is a great option for larger Joomla website that often has to serve a large number of images and videos.
| Pros | Cons |
| --- | --- |
| Rackspace provides reliable Joomla and WordPress hosting services. It comes with top-notch technical support and is also easy to set up once you have the knowledge. | It requires basic technical knowledge while setting up a RackSpace CDN. |
Pricing:
The basic package starts at $29.20 per month while the plans for handling large web applications cost up to $4694 a month.
CDN.Net

CDN.Net combines CDN services, DDoS protection, and SSL certificate are a single package. Moreover, they provide a free trial of 1TB that you can use over 30 days. CDN.Net also uses the superior GZIP compression technique that allows it to transfer large amounts of data effortlessly.
| Pros | Cons |
| --- | --- |
| The cost of this CDN is quite low. It comes with around 80 POPs and can really provide great performance in some areas. | CDN.Net suffers from a lack of some basic features. Plus, their support service is quite poor. |
Pricing:
CDN.Net offers the lowest pricing among all the other CDN service providers. It starts at $0.001 per GB and goes up to $0.004 per GB.
Limelight Orchestrate

This CDN comes with a lot of services such as geo-blocking, DRM, and tokenized authentication. This CDN adjusts settings on the fly by detecting the client's browser and bandwidth.
| Pros | Cons |
| --- | --- |
| The company has been in the business for very long and has the networks to provide good performance for most websites. | Limelight does not have any free or low-cost plans that users can try out. |
Pricing:
Limelight has a minimum 12-month contract, and the pricing depends a lot on the plans and the features opted for.
Swarmify

Swarmify brings a lot of new technologies to the table, such as the Hive Cache and the predictive loading. The Hive Cache instantly updates all the files at all the caches once a single file in the Hive is changed. It's a great option for Joomla users who frequently update their websites.
| Pros | Cons |
| --- | --- |
| Swarmify works great when it comes to streaming videos. It comes with an embeddable intelligent video player that provides a more streamlined playback experience. Moreover, it also provides 10 GB of free image data transfer. Swarmify can boost a lot of CMS powered website using extensions. | Swarmify may not be very useful for websites that do not have a lot of image or video files. Other CDNs will offer better performance at a lower price. |
Pricing:
Swarmify has a free plan for developers with limited resources. The basic plan starts at $49 a month and is aimed at small business.
Bottom Line
Each of the 15 Joomla CDNs that are listed here has their own niche. It would be unwise to think of the list as a ranking. One should pick a CDN depending on the type of the Joomla website and the content that they are providing to the visitors.
Some CDNs are security-focused, some CDNs have great media streaming capabilities, and some can speed up page loads. Hence, it is important to pick a CDN based on the requirements.
One should also pick a CDN depending on which geographical region the website mainly operates. This will determine the bill in the future.
Moreover, if one is looking for easy integration, a lot of CDN services provides Joomla extensions that provide easier control and more seamless integration. You can check the Joomla extensions directory to see which services provide Joomla extensions.