Astroid Joomla Template Framework - Explore the Better Way to Develop Joomla Based Websites
by Naveen Kumar
on Templates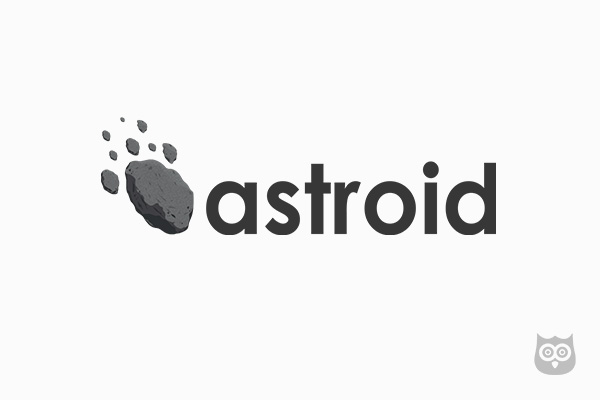 With the recent increase in the Joomla users community, there is always a need for a good and efficient Joomla framework which can make the Joomla template and website making, a piece of a cake. The Astroid framework from JoomDev, is designed to fill that gap in training and knowledge.
JoomDev, a Joomla based web development organization and one of the best Joomla Template developer, today announced the launch of its all-new Joomla Framework - Astroid. Astroid is a revolutionary framework for Joomla that will make developing websites and Template in Joomla! Faster, simpler and incredibly easy for the end user. The best thing about this framework is that it is totally free of cost and is Open Source i.e. Astroid is released under GNU GPL Version 2 or later license, and will be free forever. JoomDev's continued interest in providing the best and most efficient Joomla specific products and extension has helped the brand to become one of the best company in India, in this league.
Astroid Joomla Framework
Astroid is entirely new framework designed for the Joomla developers to develop Joomla templates and website in a faster and efficient way. Sleek and clean design of astroid framework promises both sturdiness and style. Beneath its fascinating look, the astroid framework comes with the features like responsive layout, bootstrap 4 compatible, drag and drop layout builder, visual mega menu builder, SEO optimized and open source license, which makes it one of the most powerful Joomla template frameworks ever build.
Astroid Framework is a next generation Joomla template framework comes with drag and drop interface and advanced customization options. Click to Tweet
The all-new Astroid Joomla Framework comes with some distinctive features:
Drag and Drop Layout Builder
Astroid Framework comes with drag and drop layout builder which makes it easy to create a powerful, professional website and template without any technical skills, all you need is to drag and drop the layout for your modules you need to have and that's it. You can customize each module's position with this layout builder integrated with Astroid Framework.
Visual Mega Menu Editor
Astroid's Visual Mega Menu Builder helps manage categories and menu items on your Joomla websites or template in a more efficient manner and enable you to add customized colors of menu items and add modules inside the drop-down menu. We all know your website viewers use the menu to navigate the website, therefore an attractive menu is an effective way to impress all of your viewers and offer them a smooth transition between your website.
Responsive Layout and SEO Optimized
In 2015, Google rolled out an update stating that now it also take website's mobile responsiveness as a ranking signal. I think this reason alone can justify why responsive design is important! Astroid Framework allows you to develop fully mobile responsive Joomla templates and website. Along with all this, Astroid Framework follows all the SEO guidelines, to offer you the best SEO optimized Joomla framework and a boost in your SERPs.
Well Managed Media Manager
We have designed an all new media manager just for this framework. This new media manager is going to help you a lot in managing all of your media files. An intelligent folder creation algorithm will always make sure to properly organized your media in the folder even though if you have forgotten to make the one.
Clean and Lightweight Code
Google factors page load speed in its ranking algorithm. If you are trying to optimize your website for a search engine, keep page load speed low and Astroid framework is very much capable of doing it. With clean and lightweight coding, the websites and template developed on top of Astroid framework always have a low page loading time and offers a smooth experience to your end users.
Well documented and Open source
Astroid framework is well documented with screenshots & video references. All Steps of creating templates and websites with Astroid framework are described in details in the documentation which is of great use if you just started using Astroid. Also, Astroid Framework is Open Source i.e. you can use it to make any kind of Joomla based website or templates without any restrictions.
Download Astroid Framework: https://astroidframework.com/
Want to learn more about the Astroid Framework? Read the official blog post here.