How to Connect your Joomla! Contact Form with 1,000+ Apps via Zapier
by Naveen Kumar
on Tutorials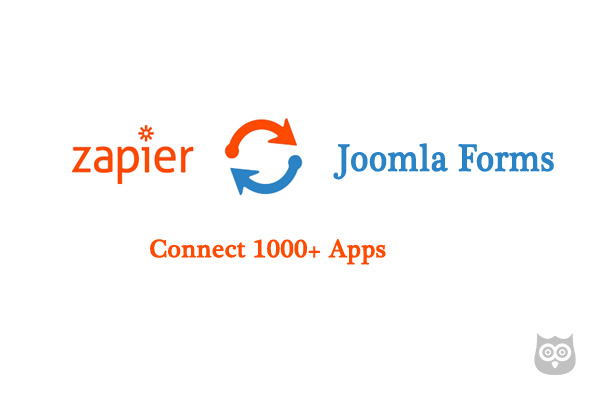 Hello Joomlers, in our last tutorial we learn how to display approximate read time on your Joomla articles. And today, we are going to learn how to connect your Joomla! Contact Form with Zapier Apps.
So first of all, you need to know about Zapier.
What is Zapier?
Zapier is an automation tool which helps you to connect your most used apps like Gmail, Slack, Mailchimp and 1000 other apps. With the help of Zapier, you can connect two or more apps and automate your task without writing any code.
How To Connect Joomla! Contact Form With Zapier?
Zapier App integration is not possible with standard Joomla contact form. You need to get Convert Forms to connect your form with Zapier and automate your tasks.
Install Convert Forms
Convert Forms is a leading Joomla Contact form extension which is also available with the free version. But Zapier integration is not possible with Free version, so I will suggest you get Convert Forms at €19.
If you have already the pro version, you can continue to install the extension. Install it and follow the below given steps.
Create a Form with Convert Forms
To create a Joomla Form with Convert Forms, simple click on New Form and either choose from the prebuilt templates or click on Start from Scratch.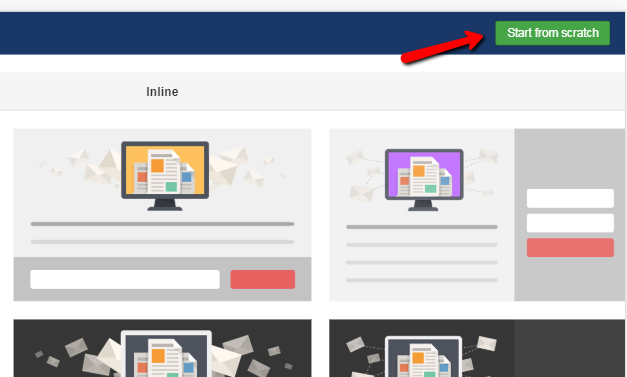 In this example, I am creating a form from scratch so chose Start from Scratch.
Now, add all your desired fields from Add Field tab and complete your form.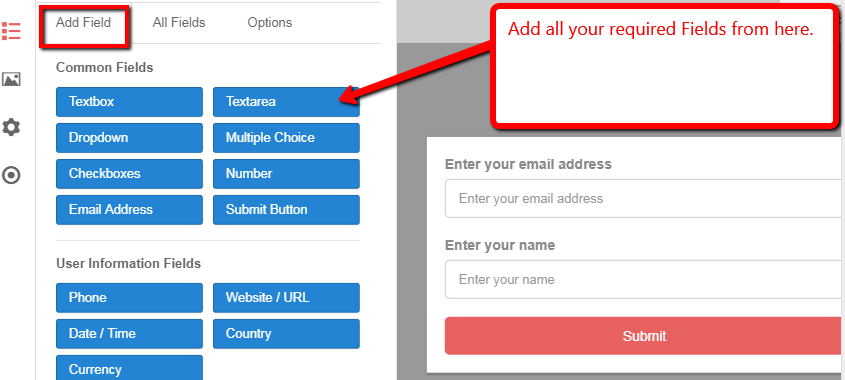 Connecting Your Joomla Form With Zapier
To send direct Text SMS on form submission, you need to connect your Joomla Form with an SMS app like Twilio. But before that, you need to integrate Zapier with your Convert Forms so the process can be smooth.
Integrate Zapier with Convert Forms
To integrate Zapier with Convert Forms, you will need to create an API secret key so Zapier can authenticate with your Joomla Contact Form.
Creating Secret API Key
Go to Convert Forms configuration page and then navigate to Advanced Tab.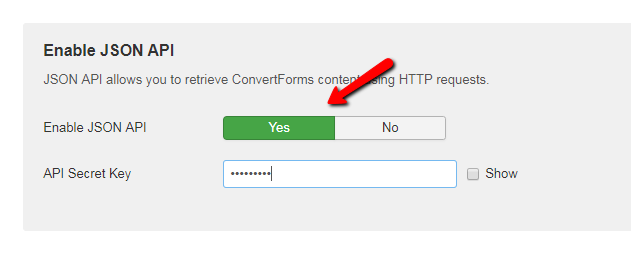 Enter a secret API key and note down it. You will need this API key when we will do Zapier integration.
Connecting Zapier to Convert Forms
The Convert Forms Zapier addon is Invite only for the moment so to use Zapier with Convert Forms, and you need to get an invitation link.
Don't worry. Click here to get the invitation link.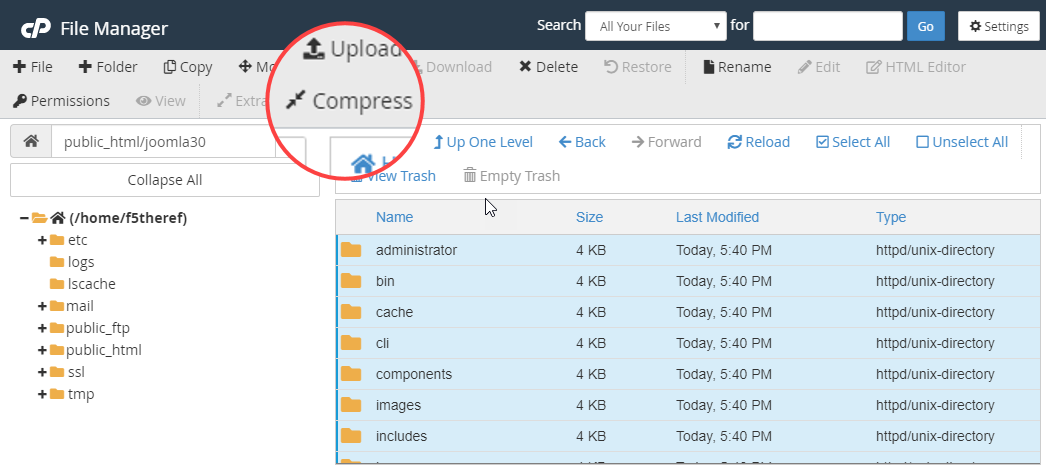 Open the link and accept it.  
Now, it's time to create your Zap. So click on the Create This Zap button.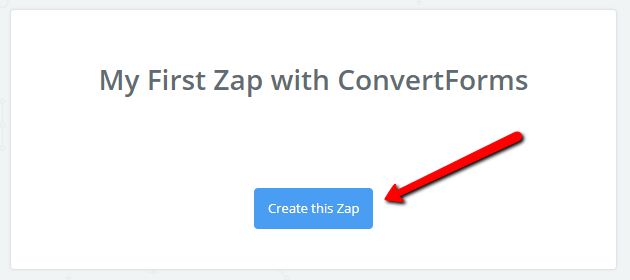 Select the New Lead Trigger and click the Save + Continue button.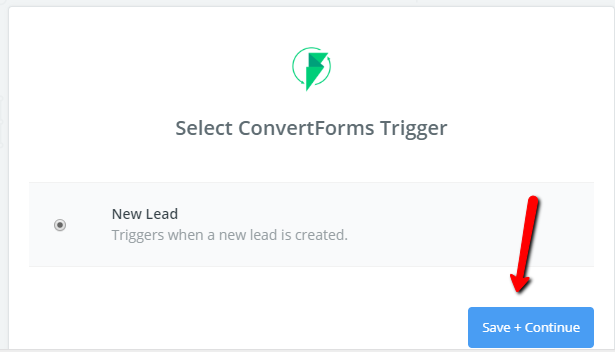 Now, you will have to connect your Zapier account with Convert Forms. So click on Connect an Account. 
A window will pop up which will ask you for the API Key and your website URL. Enter the API key you have created a few minutes back and also the website URL on which you are integrating the Zapier and click on Yes, Continue button.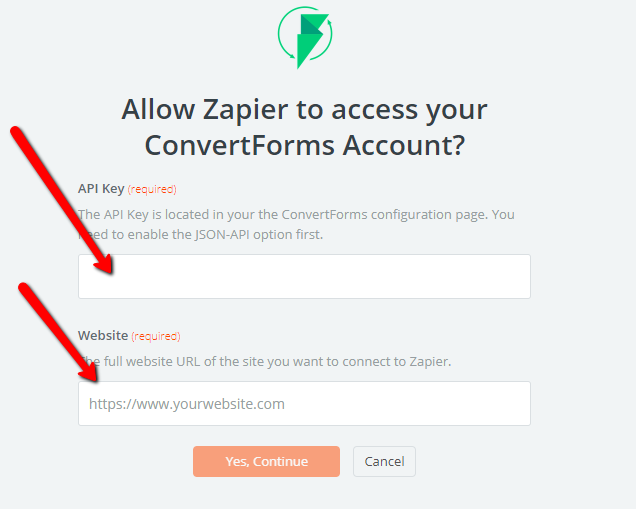 When you click on Yes, Continue, the popup window will be closed, and your Convert Forms account will be added.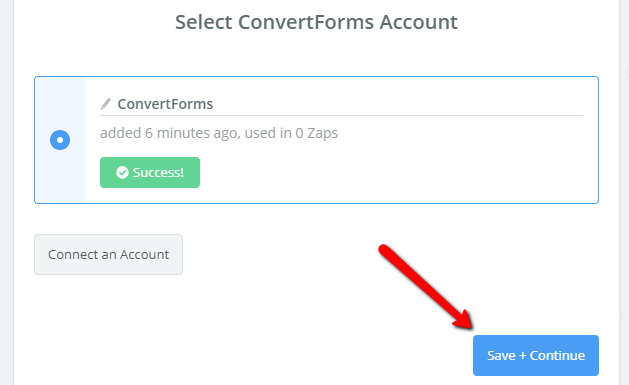 Here you can test your account by clicking the Test button. If the test is successful, you can move to next step by clicking on Save + Continue button.
On the next screen, you have to select the campaign which you want to connect with Zapier.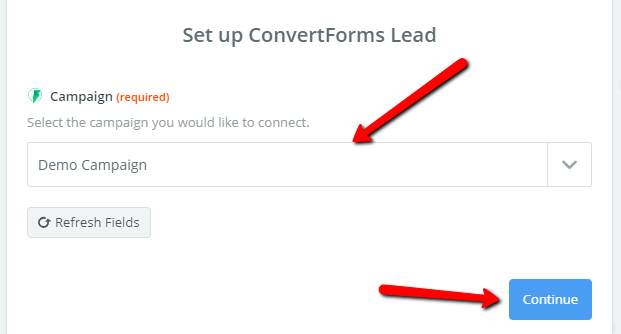 Select the campaign from the dropdown list and click on the Continue button.
And then follow the easy on-screen steps. And you have successfully integrated Zapier with Convert Forms.
How To Connect Google Sheets with Joomla Forms?
Zapier allows you to instantly connect Google Sheets with Convert Forms when someone submits your form, all the data can be stored in a Google sheet.
Search for Google Sheets from the Action Apps.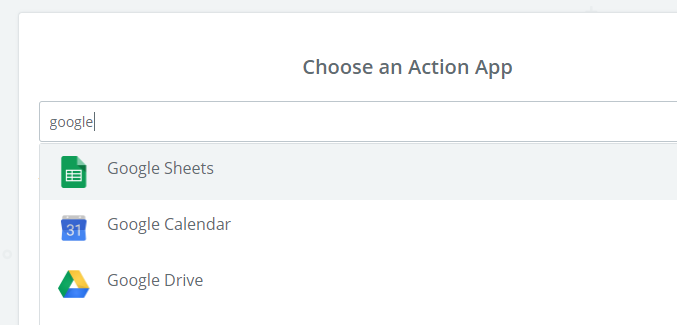 Once you have selected the Google sheet, you will have the option to choose the action you want to perform on the spreadsheet when a form is submitted on your website.
You can create a new spreadsheet each time when a form will be submitted or you can update the responses in an existing sheet.
I will be updating responses in an existing Google Sheet. So I will choose to Create Spreadsheet Row(s). Once you have chosen the desired action, click on the Continue button.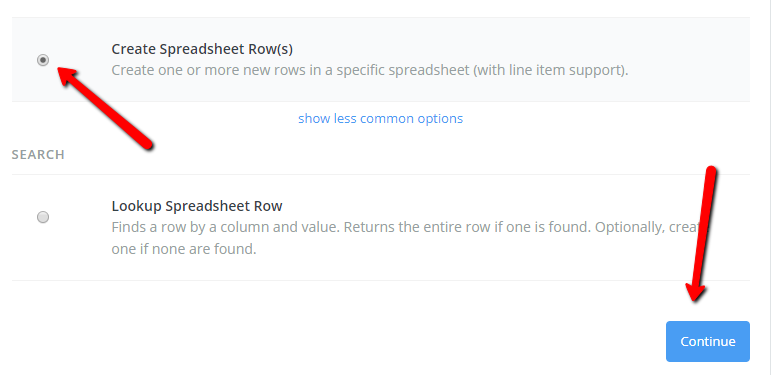 On the next screen, you have to connect your Zapier account with Google Account so it can have access to your Google Sheet.
Simply Click on Connect an Account button and follow on-screen instructions.
After a successful connection, you will see your account on the screen. You can test it by clicking on the test and if the test is successful, click on the Continue button.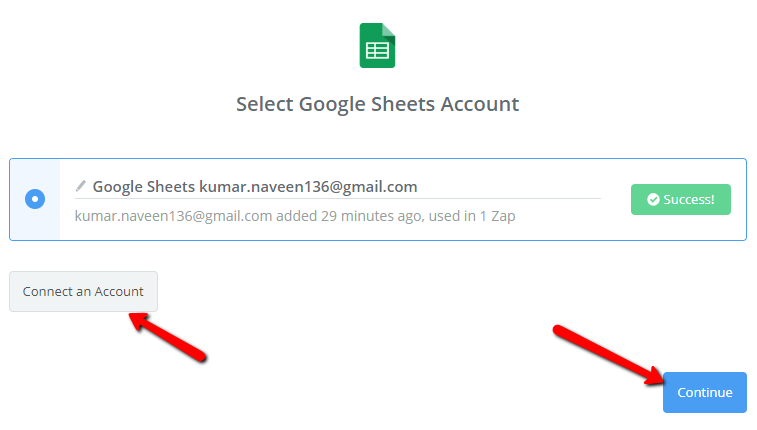 The next step is Set up Google Sheets Spreadsheet Row. Here you have to select the existing spreadsheet and set up the row.
Choose the desired Google Sheet in which you want to store the responses and also the worksheet. After choosing all these, at last, hit Continue button.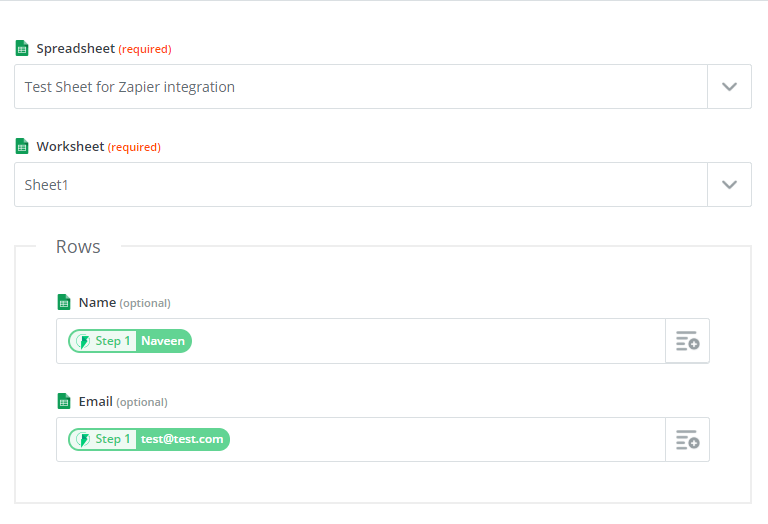 Time To Test the Configuration
Simply click on the Send Test to Google Sheets button. Zapier will send a response to the spreadsheet and it will be updated in the new row.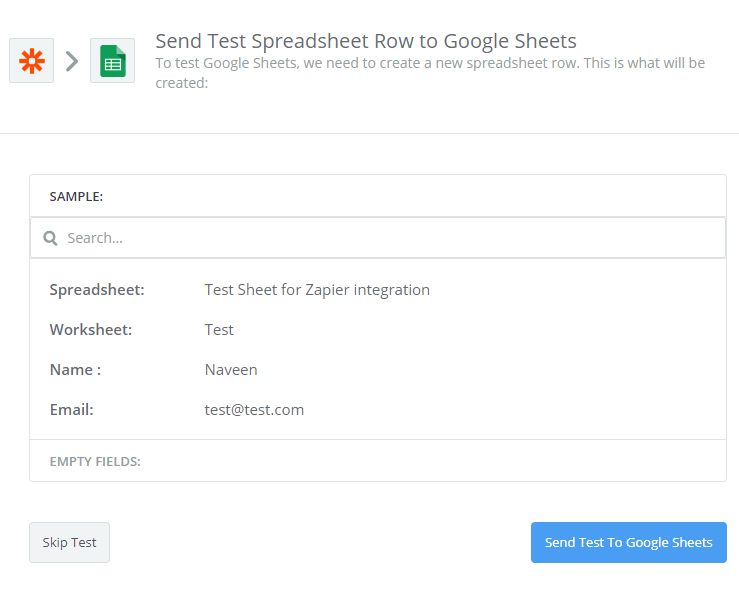 At last finish the integration by clicking on Finish button.
Final Step
In the final step, turn on the Zap. Now your Joomla contact form is successfully integrated with Google Spreadsheets. This Zap will automagically check for your ConvertForms New Lead in every 5 minutes. And when it will get any, it will send it to Google Sheet as well.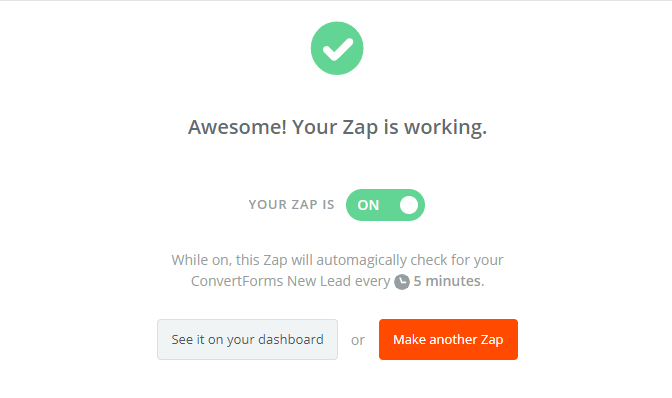 Popular Zapier App Integrations With Joomla Contact Form
There are more than 1000 apps available in Zapier which can be integrated with your Joomla form. Here I am going to mention 6 most popular and useful apps you can connect with your form.
Slack
Slack is a team communication application which can be connected with your contact form with the help of Zapier. So you can be notified on Slack whenever a form is submitted.
Twilio
Twilio help you to send automated messages. So if you integrate your Joomla contact form with Twilio, you can get a text SMS when someone submits your form. In our next tutorial, I will cover, how to get an SMS text message from your Joomla Contact Form.
Trello
Trello is a project management platform which helps you to organize each and every task of your project. If you use Trello for your project management, this integration can help you with better query management.
Asana
Asana is also another project and people management platform and I am using it in my workplace. And its integration with contact form can help you automate the task you got with the contact form.
MailChimp
With the help of MailChimp, you can create an autoresponder and welcome a user with customized welcome mail  when someone submits a form on your website
Basecamp
Basecamp is a project management application. You can connect it with Convert Forms and automatically publish and assign a task when someone post from the contact form.
Tumblr
If you are accepting content with the help of Joomla Form, you can automatically publish it on Tumblr.
Hipchat
Send contact form responses from Joomla form direct to Your Team's HipChat Room.
Zendesk
Zendesk is a customer support system. Integrate your contact form with Zendesk so whenever someone submits the form, a ticket will be generated automatically.
Google Drive
Google offers you a free storage space in Google drive where you can save anything. When you will connect Google Drive with convert forms, you can automatically save all the attachments in original format to Google drive.
Like these, there are 1000+ apps you can connect with each other and Joomla contact form as per your requirements and automate the tasks.