How to Take Full Joomla Website Backup Without Any Extensions
by Naveen Kumar
on Tutorials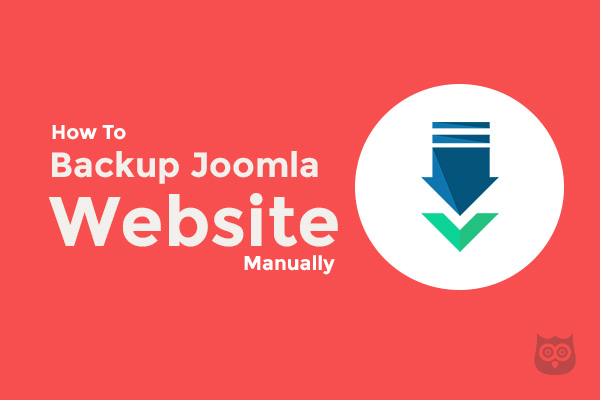 The future is uncertain. And you don't know what will happen in the next moment.
And the same applies to the websites as well. So backing up your Joomla website is a must because it is the source of your bread and butter.
Most of the website hosting companies offer you regular website backup on their servers but you can't rely on those so you need to keep your own website back up as well.
There are many Joomla backup extensions that can help you to take regular automatic backup and store them on your local system on a server. So, whenever you required, you can restore and make your website live again.
So in today's article, we will discuss backing up your Joomla website without any third-party extension.
So, let's check out how to create a full website backup manually without the help of any Joomla backup extension. This will involve two steps:
How to Backup Joomla Website Files
To take a backup of your Joomla files, log in to the cpanel or file manager. And open the website you want to take the backup. In this tutorial, I am using cPanel so I will guide you accordingly.
Once you are into the File Manager, select all the files and compress them. You will find the Compress option on there.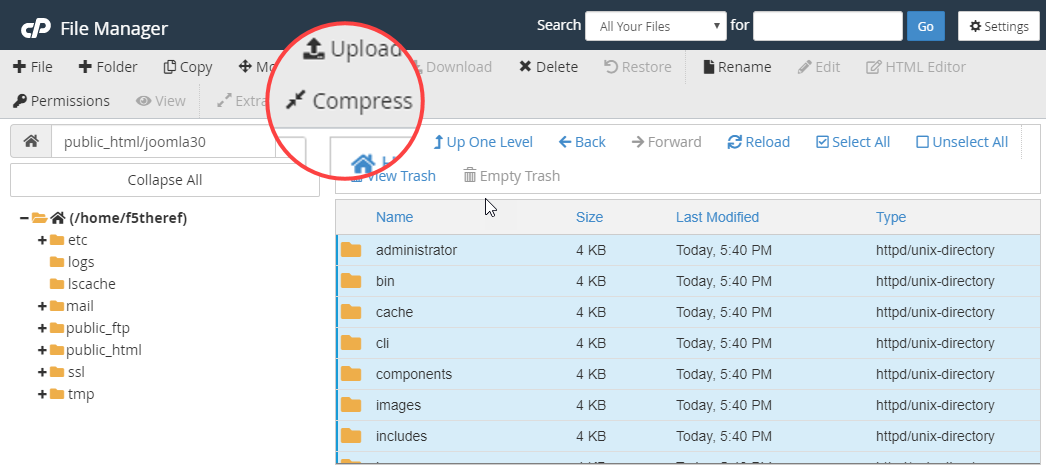 As soon you will click on the Compress, a popup will ask you to in which format you want to save the files. Simply choose the Zip Archive and press the Compress files button.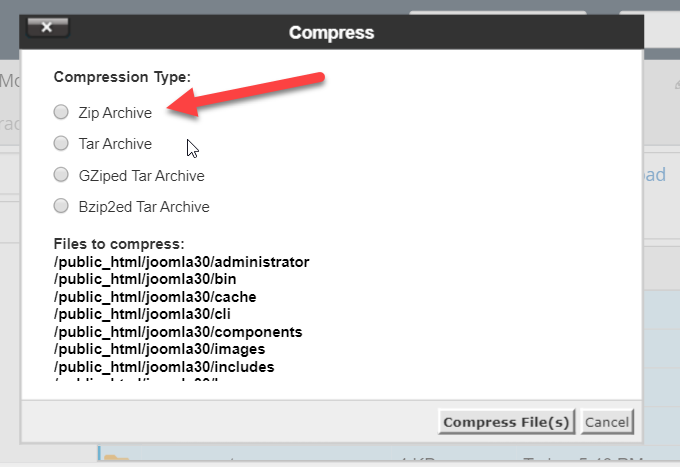 Once compression is finished, download the Zip folder to your local system.
Now, we have to move on to the next step.
How to backup a Joomla website database
To take a database backup, you should know the database name. If you don't know the database name, follow the steps.
Find out the configuration.php file in the root of your website. Open it and check for the database name, username, and password. These will look like the below-shared screenshot: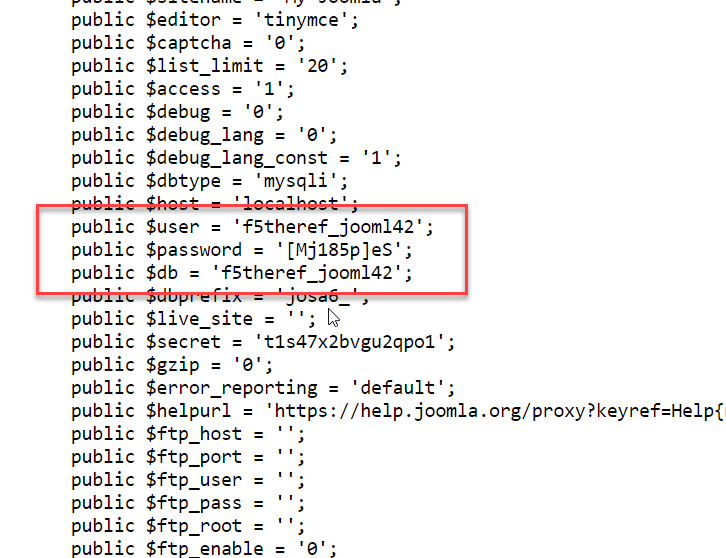 Now, go back to your cPanel and open phpMyAdmin.
Here select the database name you checked on the last step and then click on the Export option available above the tables.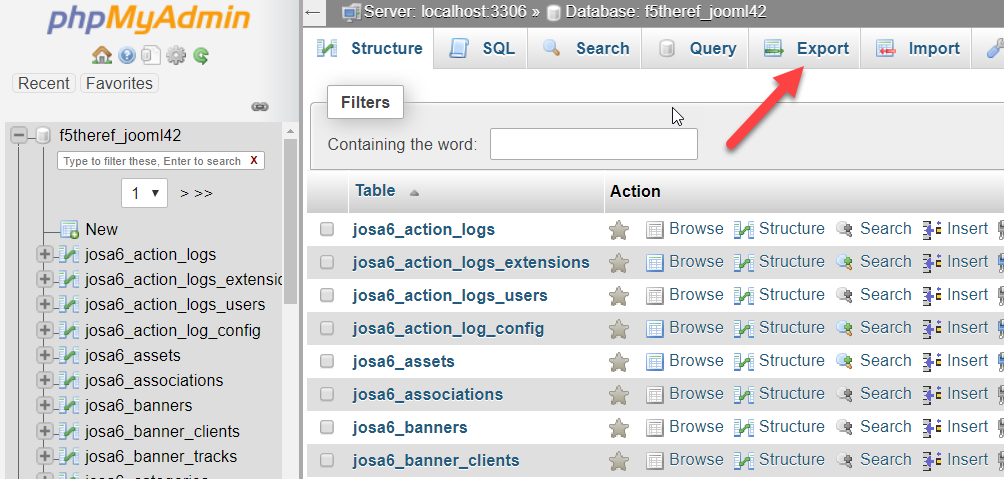 Then click 'Go'. Save it as a .sql file on your computer.
This way, you will be able to take a full backup of your Joomla website without using any third-party Joomla extensions.
Let us know if you will have any issues while taking a manual backup of your Joomla website in the comment section.