How to Add Keywords and Meta Descriptions in Joomla
by Editorial Staff
on Tutorials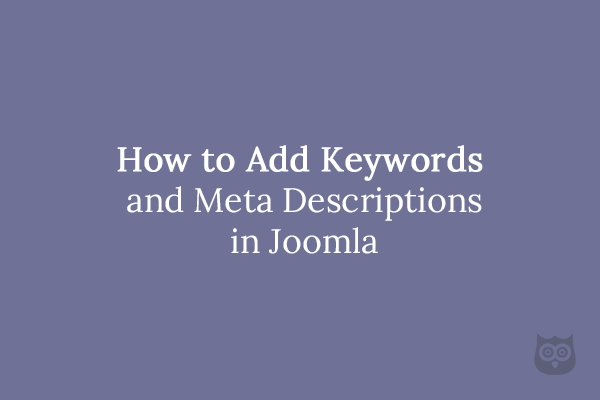 As with all websites on the web you should take care of your Joomla's Metadata so that it appears correctly in all of the Search Engines.
There are a handful of extensions that will help you do that in the most advanced way but in this article we are going to talk about what Joomla offers in its Global Configuration for this cause.
How to Add Meta Description in Joomla
Let's start by adding a basic meta description in our Joomla Global Configuration.
To do that, first you need to navigate to Joomla's Global Configuration.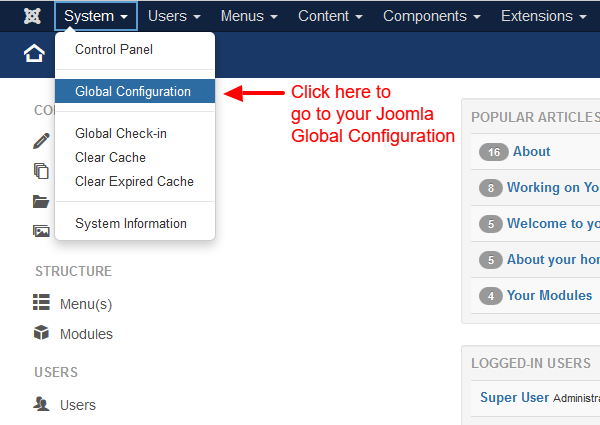 Then you you will see that there are a lot of settings in the Site Tab. Almost at the bottom of your screen you'll see a section called Metadata Settings. The first textfield in this section is where you you'll add your Site Meta Description.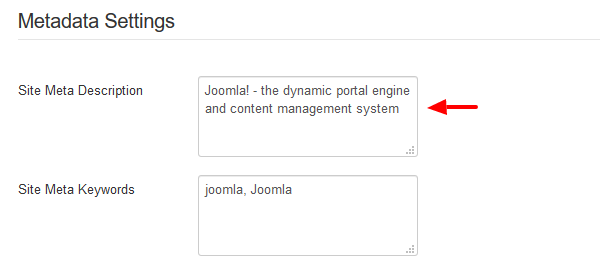 How to Add Meta Keywords in Joomla
Now let's talk about Joomla's next option which is the Site Meta Keywords.
As you'll see in the screenshot below, the Site Meta Keywords are right below the Site Meta Description that we talked about previously.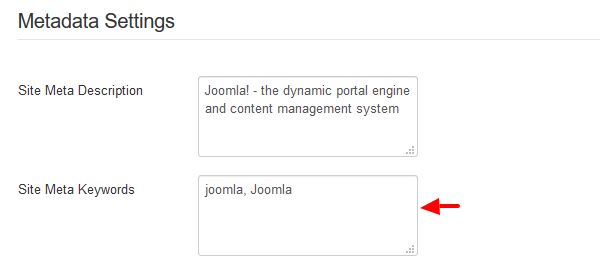 Go ahead and type any relevant keyword to your Site's Content. Just remember that you need to use a comma after each keyword!
Finally, now you can go ahead and Save.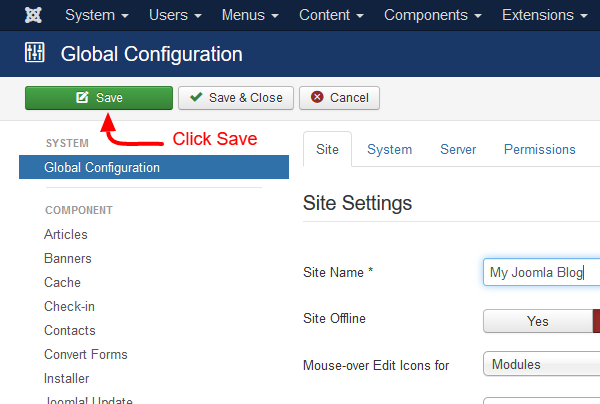 If you like our tutorials for Joomla Beginners, you can go ahead and subscribe in our Newsletter and follow us on Twitter to get notified first about new posts!