How to Add .html to the End of Joomla URLs
by Editorial Staff
on Tutorials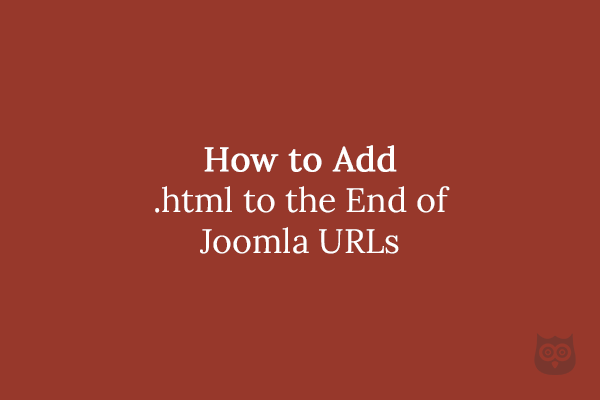 There is a debate expressing the belief that adding .html at the end of your URLs can help your ranking in various Search Engines. In Joomla you are able to do that quite easily. Let's see how
How to add the .html suffix to Joomla URLs
First, log in to your administration panel and navigate to System > Global Configuration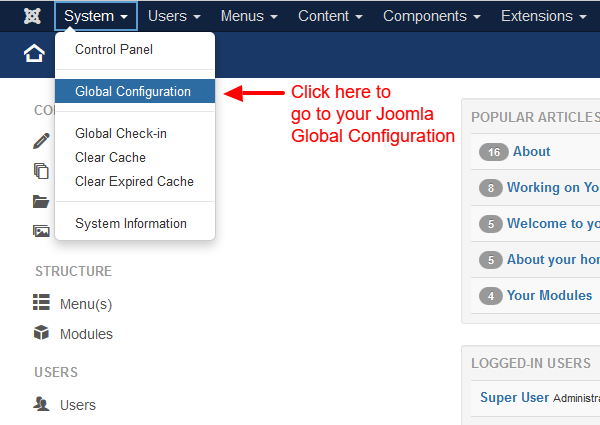 Then, while you are in the Site Tab, at the right end of your screen you will see the SEO Settings section.
For the option to add an .html suffix to your URLs to appear, you need to have the "Search Engine Friendly URLs" option to Yes. After that, go ahead and choose Yes for the "Adds Suffix to URL" option.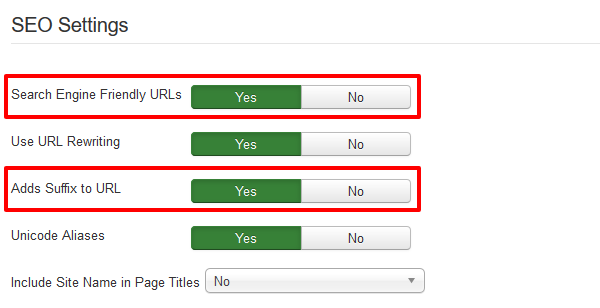 Finally. all you have to do is click Save!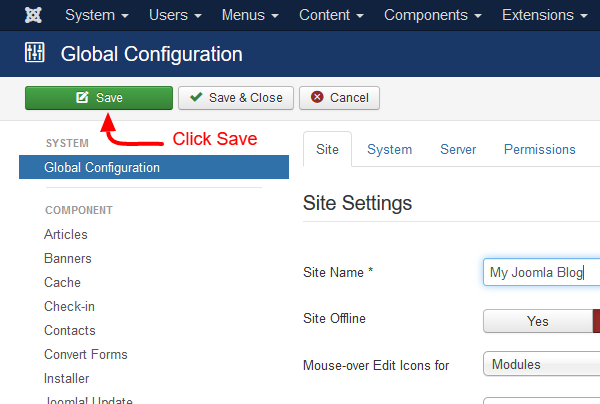 Here's a sample of how that would look like after it's been turned on.

If you like our tutorials and guides, feel free to sign up to our newsletter and follow us on Twitter!