The Joomla System Information section explained
by Editorial Staff
on Tutorials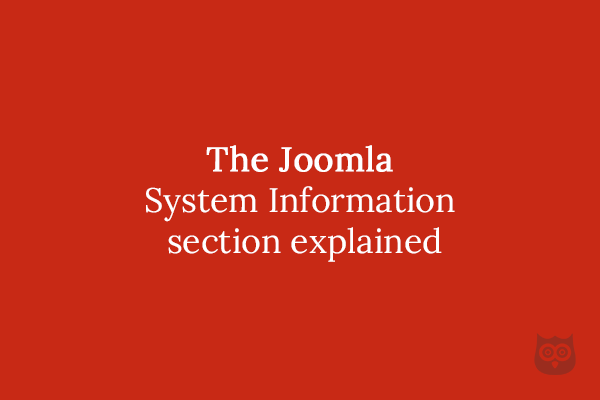 Joomla has a neatly organized place where you can see all the System Information related to your Joomla and your server itself.
It is quite common that in case you need to ask for a Joomla expert to help you, he will ask that you show him this information for a preliminary diagnostic.
The information provided is separated into the following 5 groups.
How to find the Joomla System Information
First you need to login to your Joomla Administrator and navigate to System > System Information.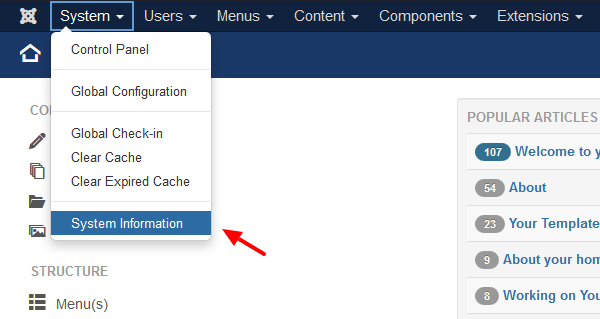 Then you will find a screen with multiple tabs which are explained below one by one.
System Information
In this group you can see details about the Joomla platform and version you are running, the web services running on the server, PHP version, MySQL version, Database version, etc.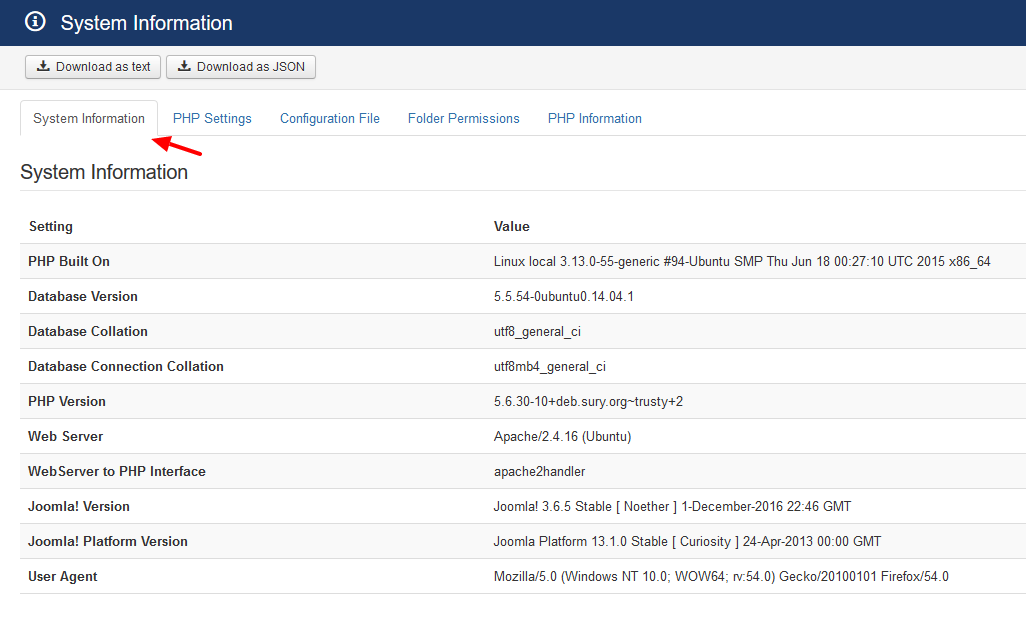 PHP Settings
In this group you can see details details about the PHP configuration of your server. This includes whether the Safe Mode is enabled or not, check if the Register Globals functionality is on or off and the same for Magic Quotes, Display Errors, etc.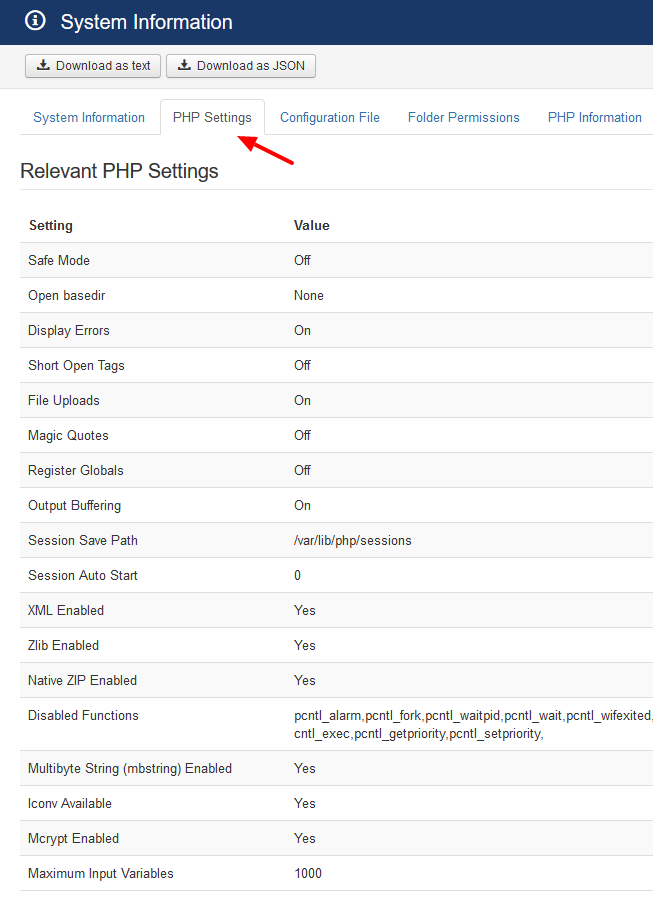 Configuration File
In this group you can see details about your website, such as the name of your website, Offline mode configuration, etc. All of those are included in the main configuration file of your Joomla website and you can check them out from there as well.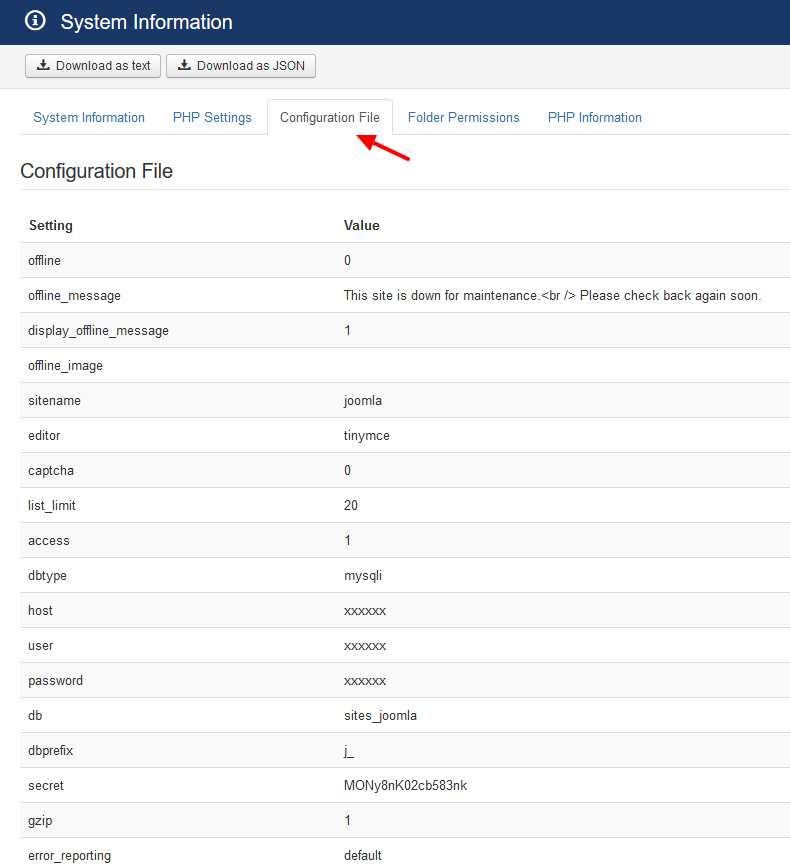 Folder Permissions
In this group you can see details about the permissions for certain directories on your website. It allows you to see whether you have set the correct permissions for the system folders on your Joomla website and correct them if required.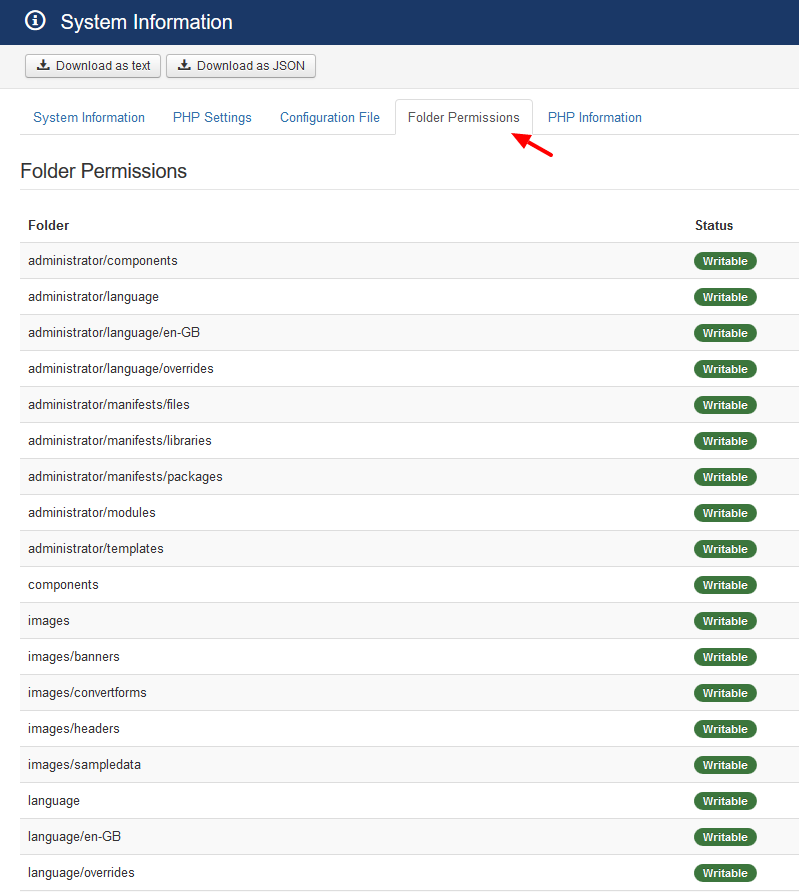 PHP Information
In this group you can see details about the PHP installation of your server. It uses the phpinfo() function and gives you an organized view of the configuration of the server for you. This is a valuable source of information as it lists the actual configuration of the hosting environment that you are using.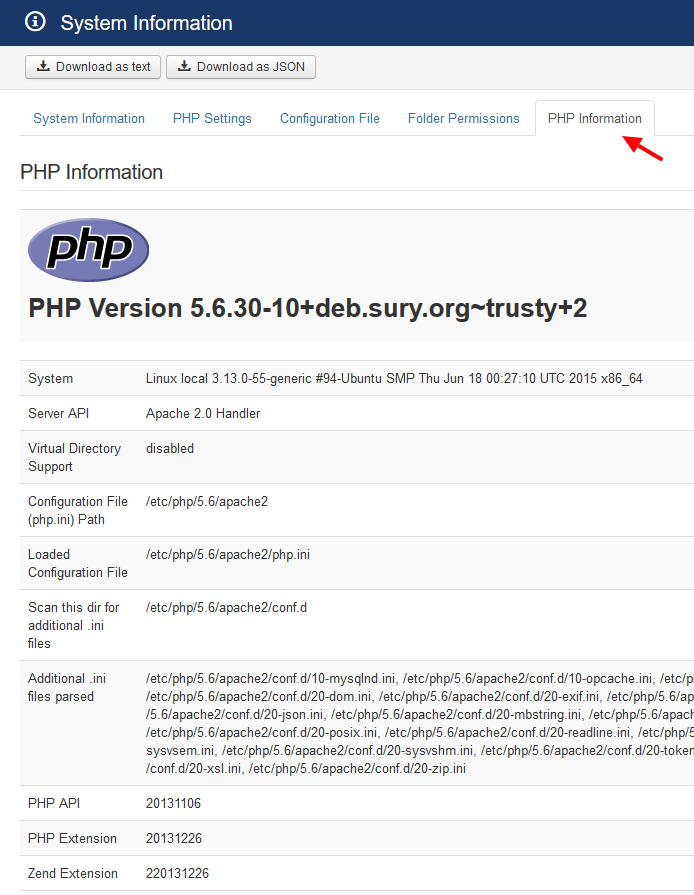 Now that you know where to find this information, the next thing to know is how to share this information with support staff
If you liked our tutorial about Joomla's System Information and you would like to stay updated about our latest posts, feel free to subscribe to our Newsletter or follow us on Twitter!