Sharing Your Joomla System Information With Support
by Editorial Staff
on Tutorials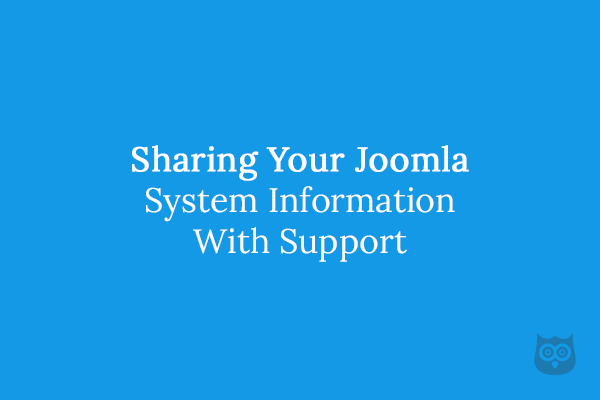 With Joomla you can export all of the valuable system information data to support staff and speed up the troubleshooting process.
Why would you share Joomla System Information
Support Staff can not always replicate the problem you have reported to them for any number of reasons with the most common being that you do not have the same setup.
Luckily, Joomla has taken this under consideration and gives you the ability to export all of the valuable System Information in a text file with the sensitive private information redacted. Let's see how
How to export Joomla System Information
First you need to login to your Joomla administration panel and navigate to System > System Information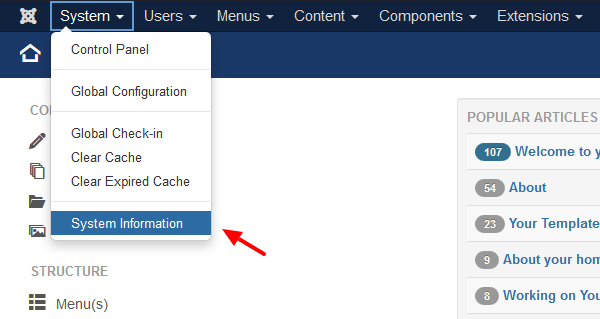 Then while there you just need to click the "Download as text" button at the top left of your screen. By doing this you start the download process and you can forward to the support staff the downloaded file.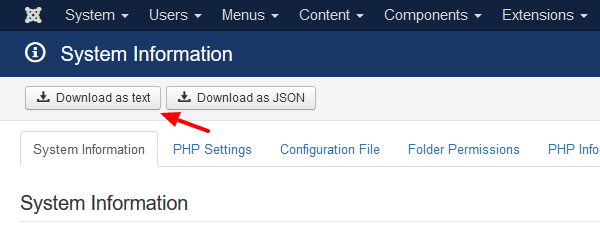 Some processes which sound complicated can be incredibly easy through Joomla and we can guarantee that most of them are quite easy and straightforward as you can see from our tutorials. If you want to be notified about out upcoming articles and tutorials go ahead and subscribe to our Newsletter and follow us on Twitter!