How to re-install Joomla!
by Editorial Staff
on Tutorials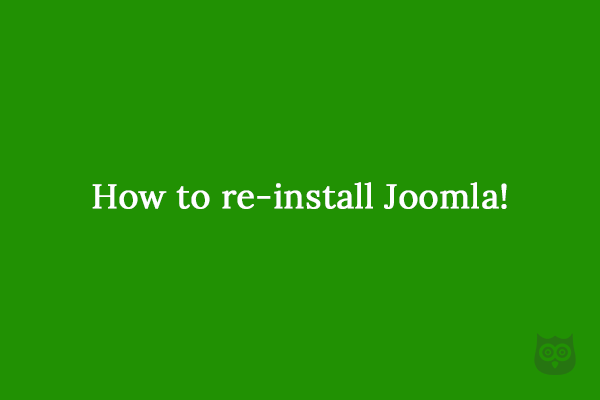 There can be occassions that one mishap can lead to another and you are left with a broken Joomla installation and a panicking situation. Don't worry! You can re-install Joomla quite easily without any loss of data! Let's see how.
Using Joomla Update for Re-Installing
Joomla comes with a component called "Joomla Update" which, as its name suggests, is responsible for updating Joomla itself. Through it you can automatically update your Joomla to the next available version or upload the same Joomla version you're using for re-installing purposes.
To upload your current Joomla installation first navigate to Components > Joomla! Update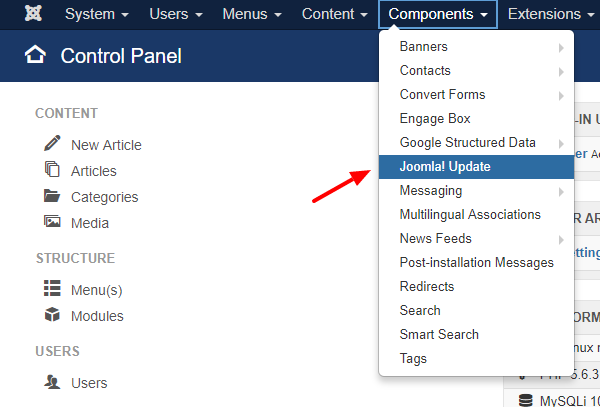 Then, click the Tab called "Upload & Update" so you can upload the compressed package of Joomla for re-installing.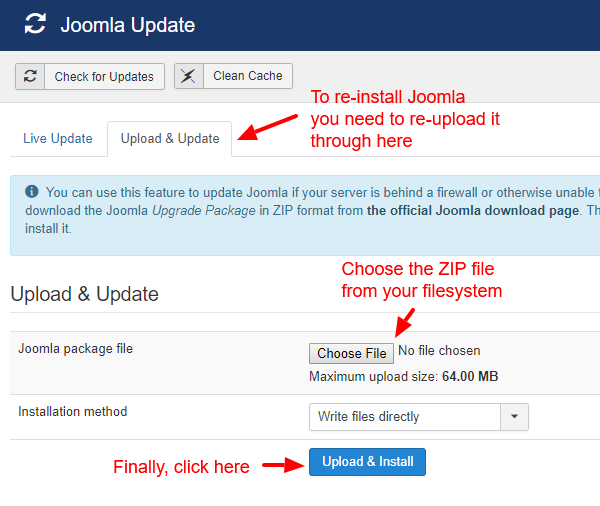 Of course, you need to have already downloaded the Installation package yourself from the official Joomla download page
It's good to notice that it doesn't matter whether you choose the Full Package or the Update Package for your current version. The Update Package can be proven faster just because it has quite lower filesize while still carrying exactly what you need.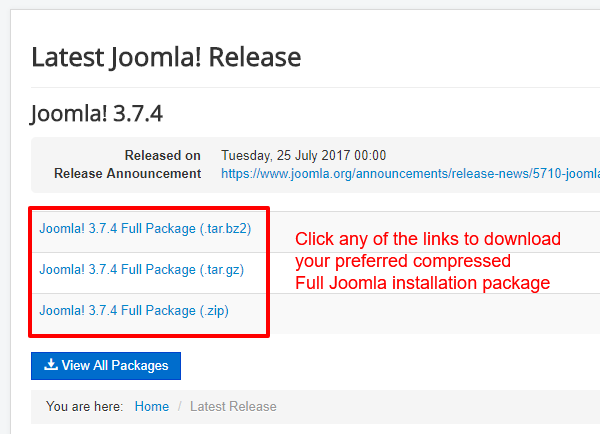 Once you are done uploading the Installation package from your local filesystem to the server, you will be prompted to login again for security reasons.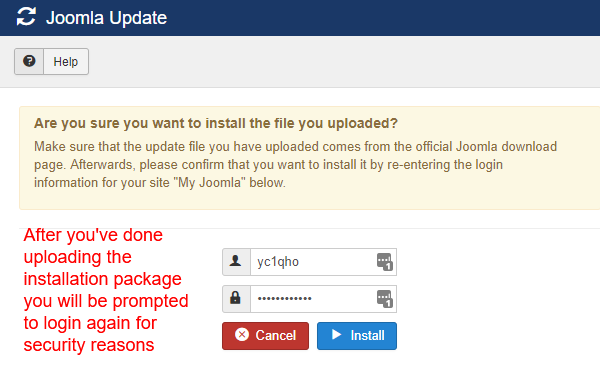 Just login again and stand back while the update is in progress.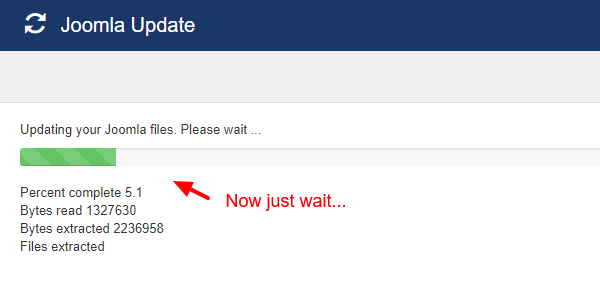 Finally, you will be informed that the installation has been completed and you are good to go!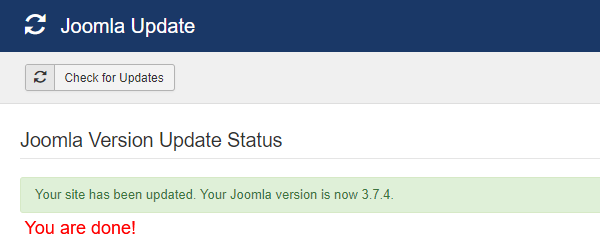 Re-installing Joomla on a possibly broken Joomla installation isn't always error-free! It is highly advised that you avoid doing it directly on a production environment!
If you liked our small tutorial on how to re-install your Joomla website, feel free to sign up to our Newsletter from the sidebar or follow us on our Social Networks.