The Best Joomla Hosting Providers of 2022
by Naveen Kumar
on Opinion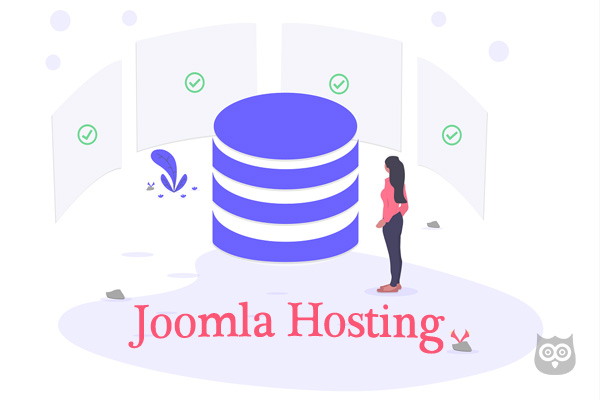 Joomla hosting, like another web hosting, requires the same amount of research to make sure that you are hiring the right one. Even though all the companies will claim themselves as the best that have unlimited disk space, email and unlimited bandwidth, but it is your responsibility to pick the right one among them. Apart from the disk space and bandwidth, there are other important features such as support and much more which one should look for while hiring any of these Joomla Hosting providers. So, let us have a look at some of the most important thing that one should look for while opting for any of the Joomla Hosting providers.
What Points Do You need to consider while choosing a Joomla Hosting?
The Price
Regardless of whom you choose, value for money would remain the primary concern. Along with reliability, you will also need to look for affordability. You need to make sure that you are getting what you are paying for. For suppose, the support department of the service provider must be in-house rather than outsourced if the payment is high as in-house support is more costly because of the hardware rather than outsourced.
Area of focus
Every website owner has their own needs, and it is not possible for every hosting service providers to have the same features that you are looking for. Therefore, it is important for you to make sure that the hosting service providers that you are opting to provide you with the features that you are looking for.
Technical Support
Regardless of whom you are choosing, choosing someone who will provide you with 24X7 support is the most important features that you need to look for while choosing one. The level of support differs from one service provider to another. Each has their own category of support systems such as toll-free phone number, email, live chat support and much more. While choosing a service provider, make sure they prioritize support.
Add-ons and Features
After you are done with the priority choices, the next thing that you need to look for is the features that this company provides. Such as advertising credit on Yahoo! and Google Ads, multiple data centers, green energy an data backup on a regular interval.
Hardware
The hardware that your service provider will be using will have a huge impact on your webpage. For suppose, if your service provider has cobbled together their equipment, then the server has no guarantee. So, it is important for you to make sure that the hardware they are using is brand new and of high quality.
Customer review
Since much lies beyond what is showcased, it is important to go through the review of the existing customers to make sure that you are opting for the right service provider. You can do a Google blog search for getting the precise information that you will need before hiring one.
So, now that you know what to look for in the Joomla Hosting Providers let us have a look at the 10 best Joomla Hosting Providers of 2018 that provides all the above features.
The best Joomla Hosting Providers of 2022
Siteground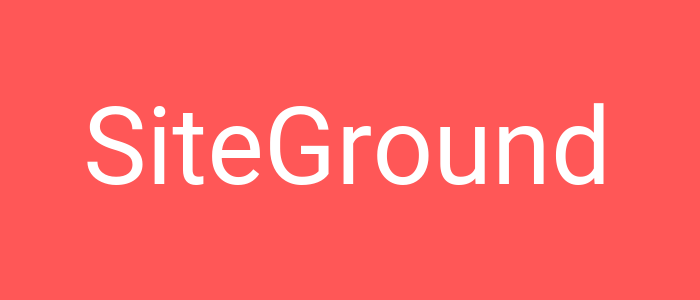 SiteGround is one of the most recommended hosting service providers all around the world. They have a customer base of more than 800000 which they have acquired in less than 37 months due to the incredible facilities that they provide to their clientele.  They have more than 800000 domains with their data centers spread across Europe, the United States and Asia. One of the best services that they provide is the SuperCacher which helps in the boosting of their website. They offer multiple plans which their clientele can choose according to their need. The best things about these hosting service providers are their customer support regularly analyzes the speed, uptime and overall performance of each site. They also provide a range of security add-ons which the website holders can add to their website for boosting the performance of the website and for also making them much more secure than ever. The most recommended plans which one can avail from this Joomla hosting service provider is their GoGeek and GrowBig plans where one can get benefits such as Joomla staging, WP-CLI, pre-installed Gita as well as a PCI compliance for the e-shops along with freebies such as 1-year wildcard SSL, free backup and restore, and a priority customer support.
Features
SuperCacher add-on:
Multiple Plans
Freebies
| Pros | Cons |
| --- | --- |
| High Up-Time | Limited Storage space |
| Professional and Expert support | Setup Fee |
| High performance hosting on all plans for Joomla |   |
| Simple E-commerce installation |   |
| Money back guarantee |   |
| TOP 10 Load Time (716ms) |   |
DomainRacer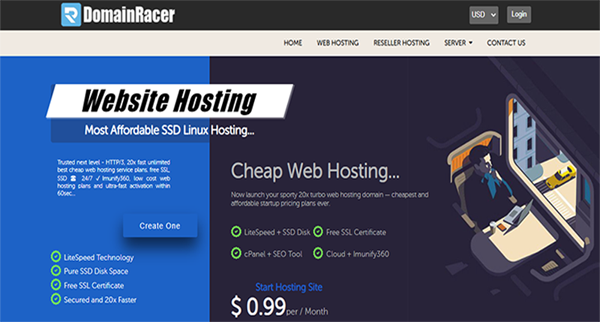 DomainRacer offers the best Joomla hosting service from our all-over list. It is a very well-known brand in the web hosting world. This web hosting company is mostly known for its affordable plans.
DomainRacer provides web hosting options including Shared hosting, VPS hosting, LMS hosting, Reseller hosting, WordPress hosting, DedicatedServer hosting, Application-based hosting (WordPress, Joomla, PHP, MySQL, Magento, etc) In addition, install Joomla and 450+ other applications with softaculus in one click.
DomainRacer offers unlimited features and Joomla plans with a reasonable pricing model. All plans come with unlimited SSD storage space, free SitePad website builder, free SSL certificate, multiple server locations (India, USA, UK, Germany, Singapore, France, Canada), highest security features (ImunifyAV+/Imunify360), etc.
Given that Joomla is scalable, using it on DomainRacer means that your site will rise as you progress along thanks to its functionalities and the advanced features that come with it. It is the best Joomla hosting service provider for growing your business at a very reasonable price.
Features
One-Click Joomla Setups Structure
21x Faster LiteSpeed Cache Technology
7+ Server Locations With 9+ Security Approaches
Unlimited Free SSD Storage Space & Bandwidth
Free Ranking SEODefault Tool
Free Weekly JetBackup Support
| Pros | Cons |
| --- | --- |
| 99.99% Uptime Guarantee | Less advertisement |
| Efficient 24/7 Customer Support | |
| Page Loading Time 1.49ms | |
| Fastest Joomla Hosting | |
| Free SSL Certificate | |
| HTTP3/QUIC Protocol | |
Bluehost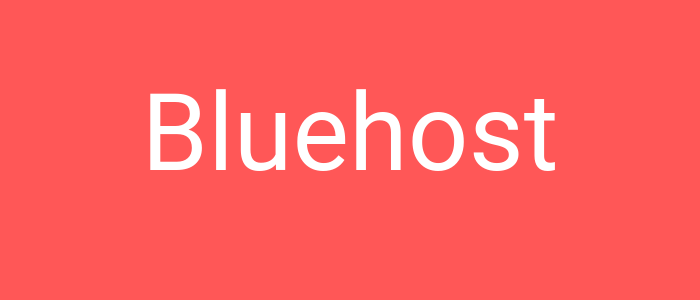 Founded by Danny Ashworth and Matt Heaton in Provo, Bluehost is a Joomla hosting company that has more than 750 staffs working 24X7. It is the most recommended web hosting service providers by the Joomla users. The best feature of this service provider is their one-click installation which they provide in all their plans. The Company started in the year 1996 and had been providing service to its clients since then. They offer a long range of plans that which the website owner can opt for according to their needs. They also provide an unmetered bandwidth for all their accounts and also offer a bonus of $200 as a part of their marketing. Their cPanels makes it easier for the website owners to control and configure their sites. The three main variety of hosting plans that the company offers are VPS hosting, Shared hosting, Joomla Hosting, Dedicated hosting and cloud sites. They have one of the best security features for their website which has been their primary source of client attraction.
Features
Password protected directories
SSH access
Cloudflare
| Pros | Cons |
| --- | --- |
| Easy refund policy | Need to install all the plugin for maximum performance |
| Excellent customer service | Mixed reviews for customer service |
| Free Domain name | Expensive Joomla plans |
| Numerous Database |   |
iPage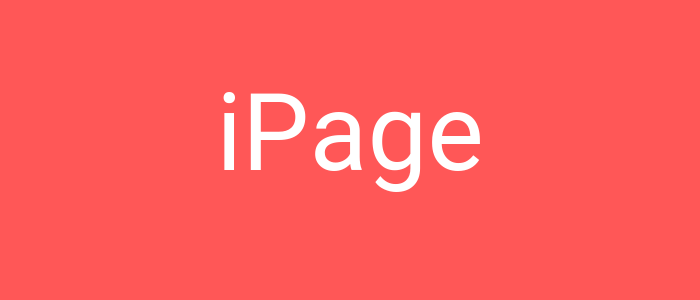 Started in the year 1998 in Boston, iPage has grown itself as one of the favourite and successful web hosting companies for its pocket-friendly plans. They offer domain registration, VPS, shared and dedicated hosting services. They have over one million websites powered by them. They offer discounts around the year which have been the major reason behind their customer attraction. Moreover, they are also an eco-friendly company as they are powered by Renewable Energy. All the clientele are provided with constant live chat support which can utilize round the clock and they also constantly monitors the Uptime.
Features
Free Shopsite
1-Click Joomla installation
Sitelock
Free SSL certificate
Free domain transfer
| Pros | Cons |
| --- | --- |
| Value for money | Upsells Throughout |
| $100 Adwords Voucher | Mediocre Performance |
| Site builder and free templates | Expensive Joomla plans |
| Free domain registration | Support is not so good. |
| Free email addresses |   |
InMotion Hosting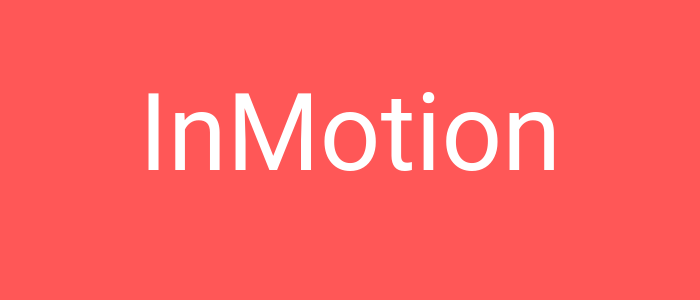 With over 300000 public domains, InMotion hosting has been providing excellent service to its clients since 2001. The company is based in LA and Virginia beach the USA. They offer their service on both Linux as well as on UNIX servers. They have a range of affordable plans along with unlimited storage and email space. They also provide unmetered monthly data and with flexible coding options. They provide excellent service regarding transfers, support and industry. They have plenty of mixed reviews on their site but most of them are on the positive side, and maximum time, the customers are utterly satisfied with the service that they receive from the hosting service provider.
Features
Server Statistics
Setup Cron Jobs
Perl Module Installer
Python
Bandwidth Allocation
Perform Server Backups
| Pros | Cons |
| --- | --- |
| Average Uptime of 99.93% | Low Marketed Pricing is for only 24 Month Signup |
| Fast Servers | Delayed Authentication Process |
| Customer Support | Plan Limitations |
| Affordable Pricing and Free Domain Name |   |
| FAST Web Hosting with FREE SSD |   |
HostPapa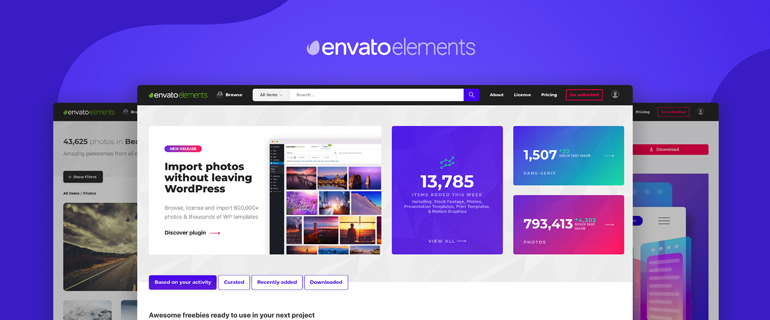 An independent web hosting company that has been operating from Toronto, Canada, HostPapa offers a plethora of hosting service to its clientele. The company started back in 2002 and had grown rapidly came into limelight within a few years. They provide most of the services such as website builder, 24-hour live support as well as 30 days money back guarantee. The primary motto of this company is to provide their clientele with a fully featured hosting package which they can utilize for their maximum benefits. The best party about this hosting company is their affordability which is hard to get anywhere else. Their value for money service has been the primary reason behind the success of the company. In recent years, the company has collaborated with Cloudflare CDN service which has taken their customer service a notch higher.
Features
Green energy hosting
VPS (virtual private server) plans
Joomla plans
Reseller plans
| Pros | Cons |
| --- | --- |
| Transparency & Value Pricing | Not that much user-friendly |
| Easy-to-use tools and apps | Overstated Marketing |
| Secure & reliable business email |   |
| Steady Speed & Performance |   |
| Excellent customer support |   |
FastComet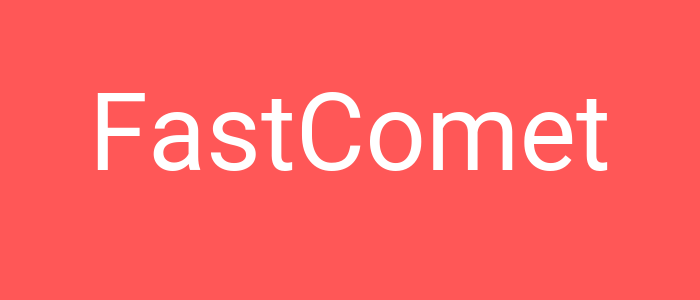 FastComet is one of the youngest and most diverse hosting company which have a customer base of 45000 spread across the globe. The company is based in San Francisco, California and provides services such as VPS, shared and dedicated hosting. The customer base is supported through 8 servers which are located in some of the major cities such as London, Amsterdam, Chicago, Tokyo, and Singapore. It is one of the few web hosting companies with a few numbers of the employee who are giving a tough competition to the big names of the same file. Apart from web hosting, the company also provides domain registration facilities to its clients. FastComet provides open cart hosting which provides a quick start to the e-commerce websites.
Features
Fastest Joomla Hosting service with SSD cloud only.
Daily Back-Up and Security Check
Affordable plans and pricing
Flawless start with 1 click installation and easy transfer
| Pros | Cons |
| --- | --- |
| 99.99% uptime gauranteed | Sometimes you can experience low speed. |
| Fastest suppport |   |
| cPanel Powered Hosting |   |
| Free cloudflare CDN (you can check out different Joomla CDN Services here.) |   |
| Free domain forever and fix prices no surprises |   |
Hostiso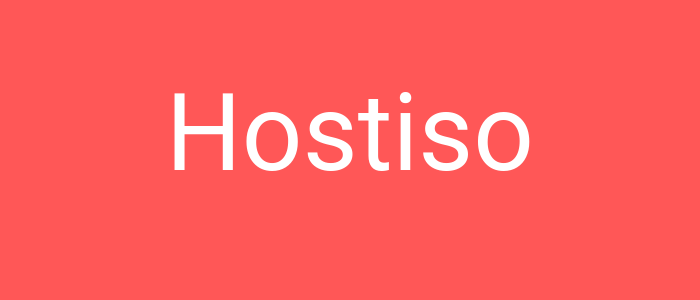 Hostiso.com is a web facilitating organization that was established in 2010. They guarantee to run their servers from a sum of 5 datacenters dispersed crosswise over key areas on the planet, including the United States, Canada, France, Germany and Singapore. They principally have some expertise in giving Shared, VPS and Dedicated Hosting, each being hence isolated into differently evaluated plans. Shared Hosting designs accompany reasonable costs, involve numerous highlights, and advantage from a wide exhibit of overwhelmingly positive surveys. You are qualified to get a free area name paying little respect to the period you buy in to, or, in other words, advantage. On the other hand, VPS Hosting designs are not extremely straightforward as far as included highlights and advantages and appear to be very high thinking about the spread out highlights.
Features
Servers in Germany, USA, SG and Canada
Support you can trust
offer free Site migration
Redundant network gear
Offers you a 60 days money back gaurantee.
| Pros | Cons |
| --- | --- |
| Money back guarantee for 60days | No phone support available |
| 99% uptime |   |
| Softaculous Autoinstaller | I was checking online review, but couldn't find any negative review about the host. |
| WHM & cPanel |   |
| Free CDN & Multiple Locations |   |
| SSH, FFMPEG, Git, Redis … |   |
InterServer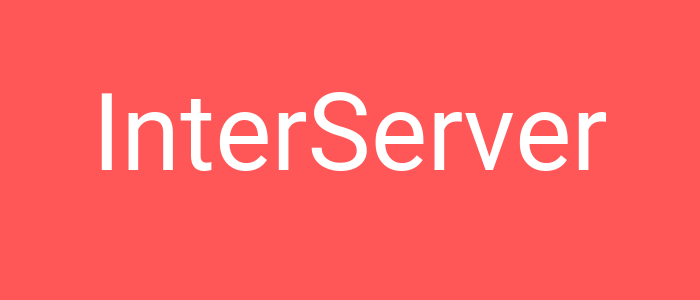 InterServer has been in the web facilitating service for quite a while. Since 1999, the organization has extended to two New Jersey-based server farms and is growing to new areas. A significant number of similar individuals who began the organization stay there right up 'til the present time.  A ton of the best administration and directorial staff have remained on for every one of these years. Some of them even still pick up the telephone and at times give hands-on help. Such a low staff turnover has ended up being leeway for the organization. Interserve's staff stay committed to the business, cementing their notoriety for being a solid facilitating organization.
Features
Easy to use Control panel
Unlimited storage and transfer
450+ cloud apps
Unlimited email account
One click Joomla installation
| Pros | Cons |
| --- | --- |
| Amazing Support. (I personally used Interserver hosting) | Cant handle huge amount of traffic if you are using shared hosting |
| >99% Uptime | Sometimes you can experience slow loading speed. |
| One click Joomla installation | I was checking online review, but couldn't find any negative review about the host. |
| Unlimited storge and transfer | Not that much secured. Once my all the websites got hacked. But it was somewhere my mistake. I have used nulled themes on my website. So I will also suggest you to avoid using nulled themes or extensions. |
| Unlimited email and websites |   |
| Daily Backups |   |
Cloudways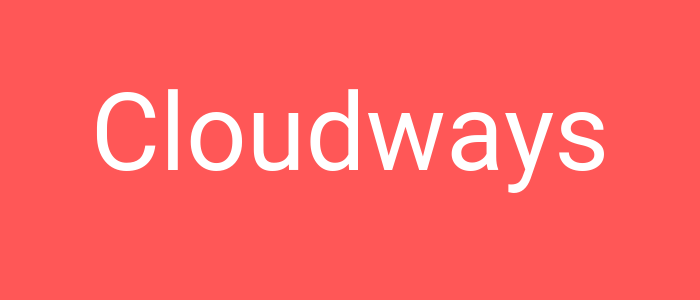 Cloudways was established by Uzair Gadit, Pere Hospital, and Aaqib Gadit in 2009 and their home office is on the island of Malta in Europe. They likewise have workplaces in Spain and Dubai, and their 30+ staff helped 8,000 clients from 43 unique nations to dispatch 12,000+ servers, 25,000+ web applications. Cloudways is one among the few of the organizations that offer an extraordinary harmony among reasonableness, and awesome usefulness with regards to cloud-based oversaw Joomla facilitating. Cloudways conveys completely oversaw facilitating and guarantees not any more moderate stacking Joomla destinations and no more Joomla facilitating cerebral pains. Their stage as-a-benefit cloud servers accompany an incredible list of capabilities, and you can scale facilitating assets as your site develops. Their framework is upgraded for speed, execution and security. Cloudways' main goal is to give oversaw cloud facilitating arrangements with the goal that their clients can focus on the business side while they handle their facilitating cerebral pains productively.
Features
Server monitoring
Free site migration
One-click recovery and daily backup
Excellent developing features
| Pros | Cons |
| --- | --- |
| Complimentary free trail | No free email accounts and domain registrations |
| 5 Cloud hosting provider at one place | Little bit costly in comparision to other hosting providers |
| Easy to user and innovative control panel |   |
| Optimized stack and advanced caching |   |
| Run any PHP application with PHP7 ready servers. |   |
| Managed backup and security |   |
CloudAccess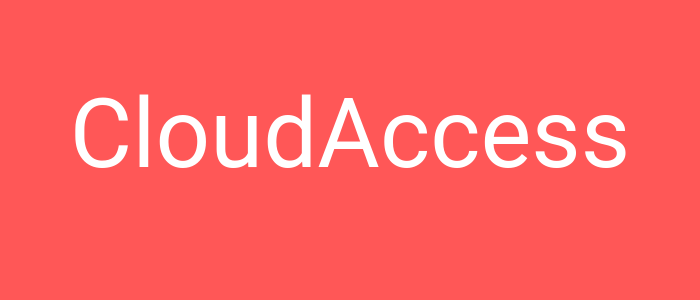 Cloudaccess is a Joomla hosting service provider who has one of the best support team and they also provide their clientele with the latest technology. Fro proprietary Cloud Control Panel to anycasting the DNS network, they are one of the best choices when it comes to building and maintaining websites. They also do provide free migrations which make getting the sites in CloudAccess.net easier than ever.
Features
First Application Included.
Additional Paid Applications
SSL Certificate Cost.
Uptime Guarantee.
CDN Included.
Daily Offsite Backups.
Custom Domain Name.
| Pros | Cons |
| --- | --- |
| Allow you to create parasites to test the hosting. | As per the public review, the price is high and support is poor. |
| Joomla demo site is hosted on Cloudaccess.net itself. |   |
| Free staging URL |   |
| Offer you free migration |   |
There is nothing called the 'best web hosting company'. Each website owner has their own preference when it comes to web hosting. Choosing a web hosting company entirely depends on the choice of the website owner and their priority.
Disclaimer: These pros and cons are not based on personal experience. These are based on the public reviews and other information available publically.