Why You Should Start Building an Email List Right Away with Your Joomla Site
by Naveen Kumar
on Opinion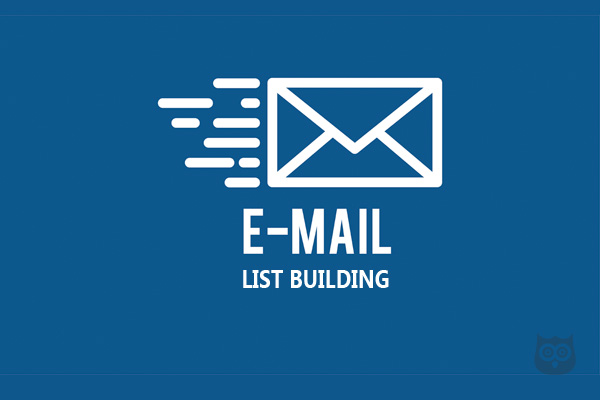 Do you know the most crucial yet challenging thing in business? Umm may be attracting a new customer? Yes! But more than that, it's keeping the existing one.  
You must have heard from a lot of people about "Customer Retention" and wonder what it exactly is? Customer Retention basically refers to the ability of a business to retain its customers which is indeed one of the important things to focus on!
I would say it's a great long term solution whose result can be an increase in revenue and effective in boosting conversion. But again a question is raised, how do you maintain that kind of loyalty so that people continue to buy from you?
The answer would be building an email list. It may sound easy but somehow people find it extremely difficult. So, in today's article, I'm gonna explain to you why you should start building an Email list from today? And by chance, if you are a Joomla freak, then today's article absolutely worth your time. I also make it my key point to answer like How to grow email list on your Joomla site?
So Let's get started!
What is an Email List?
An email list is nothing but a collection of names and emails address that business keeps sending an important announcement, updates, and promotions to people who gave permission by subscribing your email newsletter.
Why building an email List is important?
Emails are the old but thoroughly one of the powerful tools to communicate your potential customer. It's still effectual as it was before but in some way, people either bloggers or business do not realize the importance of building an email list.
It's not only a great source of revenue but a very effective in developing a healthier relationship between your business and potential customer. Let's take a quick view of the importance of an email list.  
A small list that wants exactly what you're offering is better than a bigger list that isn't committed. Click to Tweet
Emails Provide a Long-term Goal
If I talk about Social Media, the algorithms are quickly get modified. For instance, If you want your post reach to your target community, you have to spend a decent amount of money to promote it. Still, there is very little chance of a conversion. The meaning is you don't have any control. But luckily you have full authority to your email newsletter. If something will happen in with the social media platform, you still have an email list of dedicated peoples who eager to see an important updated from you.
Emails Let you connect with the Real People
As you know, people subscribe to your newsletter because they know you're a trusty source to get important news and updates on your products and services. So, here I might say, emails subscribers are more likely to be a product/services buyer. If you are selling products/services then building an email list immensely an important thing you shouldn't ignore.
Bottom line: You may follow any random people on Social media but you never subscribe to the newsletter of a website unless you don't care about.
Means you are pickier when it comes to Emails.
Emails are Effective for Customer Retention
Last but not least, Engagement! Just think of once, how many times you scroll your Facebook, Instagram or visit a website just for the sake of updates about desired product/service? If I talk about myself, certainly rare. But I check my email on a daily basis even twice or thrice a day to read some important stuff, and I'm sure you also do the same.
So, it's true that the email list is surely effective if you are going to make an important announcement about your business, deals, new release or giveaways, etc. Since the email subscribers are more real and engaging it's always easy to get in touch with them. It's not only educating your potential customers but also effective in conversion and help you to retain your customers.
How to grow email list on your Joomla site?
As you understand the importance of building an email list, It's time to take Joomla in consideration and learn how to grow it in your Joomla site?
So before digging into my points, I would love to know from you that why you would give your email or other contact information to someone other?
Your visitor should have a reason to subscribe to your mailing list. So find out why they should give you their contact details. Click to Tweet
I am sure there should be a reason for this. So same the way, you need to give a reason to your visitors to subscribe to your email list. Here are a few proven ways to capture the emails from your visitors. 
Host a giveaway and ask visitors to subscribe to your email list to get a chance to win the prize. 
Lock your most valuable content. So to read that content, the visitor has to subscribe to your list. 
Offer freebies because anyone would never mind exchanging his email for a freebie. 
Host an event. It works like charm. 
Optimize your website for opt-ins
Setup a blog packed full of information. Your blog provides a great way to build a personal relationship with customers and prospects — and to gather their email addresses. 
Use the power of exit Intent technology. 
Encourage customers with a daily deal. 
Host webinars.
Create a quiz and require that participants enter their email address before they can download their results.
Joomla Tools to Build an Email List with Joomla Site
Before, going further, I want to ask all who currently using Joomla, what application you consider the best to generate an email list? Because I'm going to review or compare some that are extremely working great in current time. Let dive into the list.
ACYMailing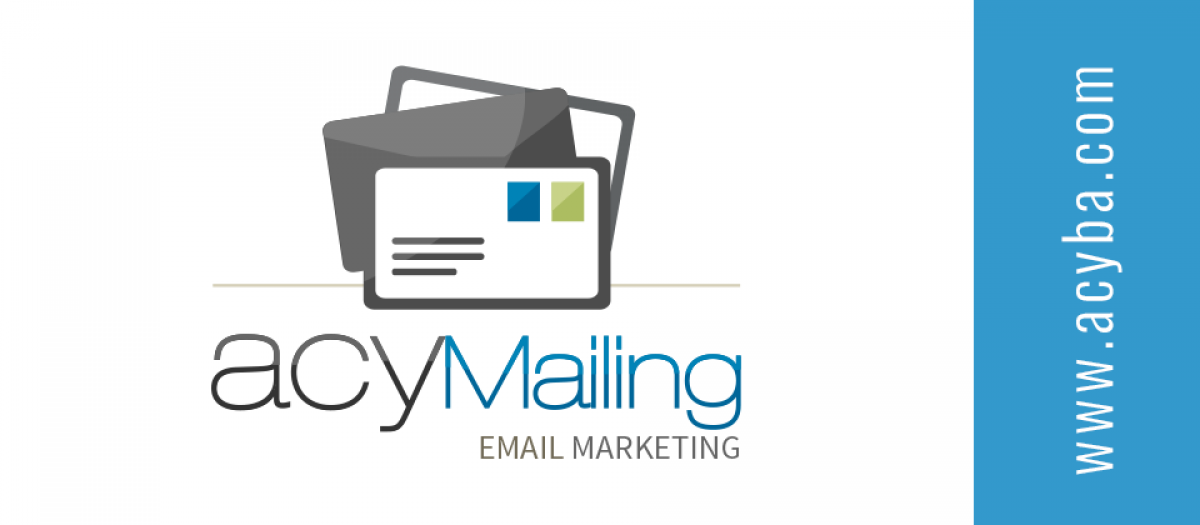 AcyMailing is one of the best Joomla plugins that make email automation easy and even more accurate. It's the most popular Joomla extension or marketing tool to organize everything. You know just sending bulk emails is not enough, you need to make sure that the content is right, links are working well, images, keywords, etc.
With this Joomla component, you can test your newsletter efficiency with the A/B testing feature, control bouncing email, etc., analyze who open/ link clicks, people who unsubscribe after seeing mail from you etc.
With the Acymailing, you get the opportunity to observe and understand the facts that can help you to improve, allow you to engage with the potential customers which further boost the conversion.
EngageBox
When it comes to building a massive mailing list with Joomla, EngageBox is one which will absolutely work well. Besides the solid features list, it gives tremendous customizability for analyzing user behaviour.
The best feature, that I personally love to have is exit intent box. Have you ever think that if you could stop your website visitors who going to exit from your website? Sound good right? So, this is possible with the exit intent box feature offered by EngageBox! Basically, it shows the exit intent popup when the user going to leave from your site.
This feature is absolutely worth because no one wants to skip the last chance to make people stay on the website. And I think, sometimes it's enough to change their mind and convert them.  
Here Learn: How To Create an Exit Intent Popup in Joomla
Building an email list is never been easy. So, you have to manage the newsletter subscription popup with the user behaviour. For instance, you must know what is the right time to ask your ideal visitor for their email.
For such situation, Enagebox offers page and device level targeting means you can show newsletter popup to the specific page, URL, mobile, tablet, etc. Also, as you can position the popup anywhere you want on your website, you can analyze which position is performing well. I must say, this Joomla plugin is power packed with the solid edge. You should give it a try.
JD PopX
As you understand, convincing people to subscribe to your newsletter is one of the hardest things to do. Usually, people come to your website see the popup and then close it without seeing a single thing which you offer, besides that some of them get irritated and left the website, which results in higher bounce rate!
In this case, your website needs something that attracts website visitor and persuades them to take the desired action.
JD PopX is one of free Joomla extensions which is much effective when it comes to appeal to people and convert them into a lead. It specifically made for email marketing purpose and has the potential to induce people to subscribe to the newsletter. It's isn't Just great in looks but offers huge features and functionality so that you can use it as per your website needs.
This developer-friendly Joomla extension offers attractive design template and multiple options types to choose from. Also, it is a fully responsive Joomla extension which fully compatible with Acymailing. Here, I must recommend JD PopXo to all the who wanna construct email list. It's free, supremely easy to use. You just need to play with it.
OptinMonster

OptinMonster is another a great Joomla plugin for lead generation. The main features that take all the attention are its inbuilt conversion analyzation. You may not know it's valued but it highly beneficial.
Just think, What if any plugin lets you compare the results? Yes, It's true, You can now compare with the OptinMonster. Isn't it exciting?
OptinMonster A/B testing feature allows you to give different variations either in headings or content or layout just to compare or see what gives you result that you are looking for. Aside from that, you can pop up the right message as per the user behaviour, which further helps in conversion and maximizes user engagement.  
SumoMe for Joomla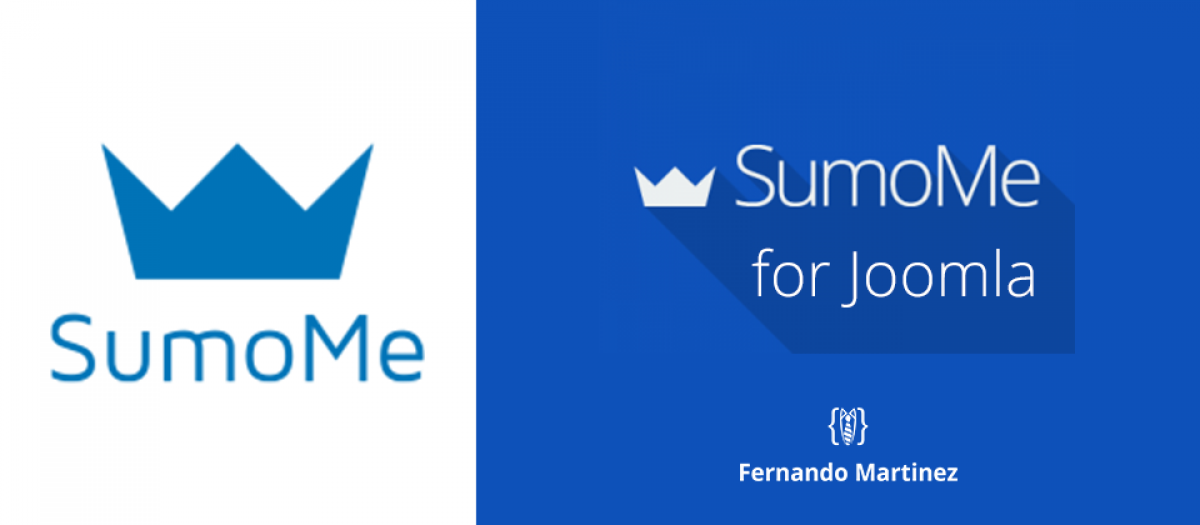 Sumo is the most robust Joomla extension certainly built for collecting emails. This great tool offers an abundance of opportunities when it comes to generating leads for your business, the same as the other plugins do. For any reason, if you don't wanna go with premium tools to collect emails then Sumo is definitely the one which can help you grow a ton of email subscribers.
So the good thing is, Sumo can easily installed in every website platform aside from Joomla but unfortunately it doesn't support with Wix and WordPress.com based websites.  So, for the Joomla users, It's a must-have plugin to take in consideration.
Here check out: How to Install Sumo in Joomla
Besides collecting emails, Sumo has a lot of things to offer just download it now.
Conclusion:
Email marketing somehow one of the crucial things for all the business,  especially when you are selling products and services online. Since it allows you to convert potential leads into sales-ready leads, so why not use the right tool which will further raise the engagement, conversion, and ROI and most importantly help you welcome the readiest people which going to convert into a customer.
I wish this article help you to understand the importance of constructing an email list and go with the right Joomla plugin. So, don't forget to let us which Joomla extension you'll going to pick in order to build your own email list.:)