How to test your Joomla email settings
by Editorial Staff
on Tutorials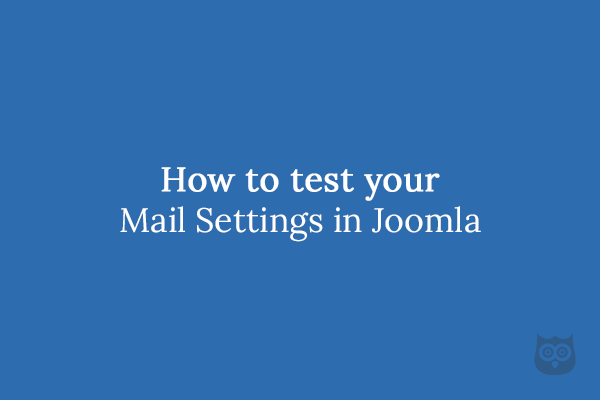 Joomla uses its own native mail system to send e-mails for whatever reason you can think of. Whether it may be a registration confirmation, any kind of notification to a user, or any other reason some third-party extension may need it.
Therefore, it is important to make sure that your Mail Settings have been correctly configured and your Joomla can actually send email.
In case you are using, or you intent on using, Gmail's or Outlook's SMTP Servers then it's worth taking a look at our tutorial on how to send email in Joomla with Gmail and likewise how to send email in Joomla with Outlook.
Testing Joomla's Mail Settings
The way to test Joomla's Mail Settings is quite simple as it is a simple button in Joomla's Global Configuration. Let's see how you can do that step by step.
First you need to login to your Joomla administration and navigate to System > Global Configuration.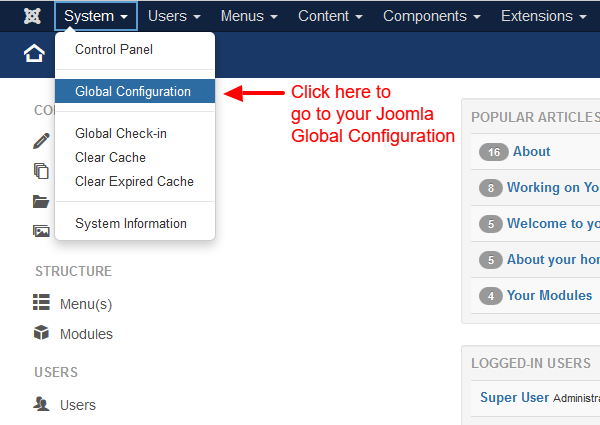 Try to fill all the options in the Mail Settings found in the "Server" Tab. Then click the button "Send Test Mail" as shown in the screenshot below.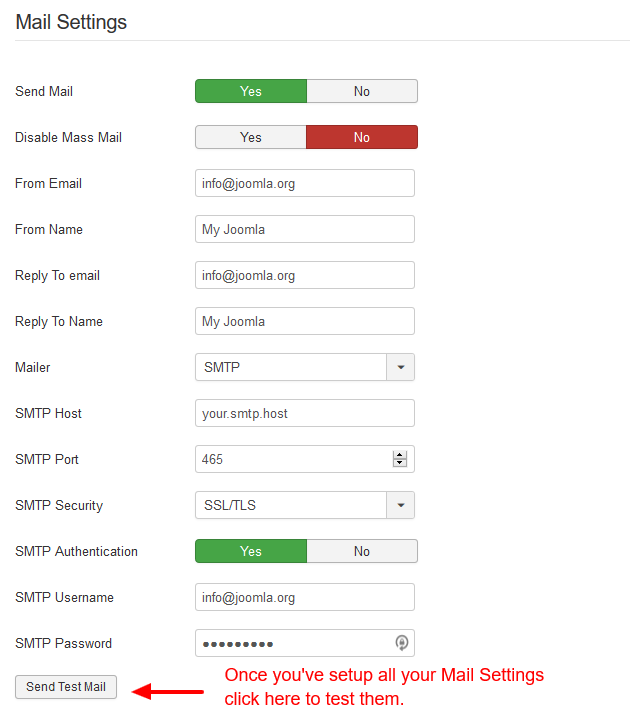 The SMTP Mailer is the most trustworthy out of all the other two. Luckily, there are a ton of Mail Providers who can provide you their SMTP Settings that you can use to set it up.
If everything is set up correctly then you should end up with a success message in the same page like in the screenshot below.

We hope that we helped you make sure that your Joomla can send e-mails as it should be with this little and easy process. If you liked our tutorial feel free to sign-up to our Newsletter to stay in the loop for more to come.