Joomla Books You Should Read To Strengthen Your Joomla! Experience
by Naveen Kumar
on Opinion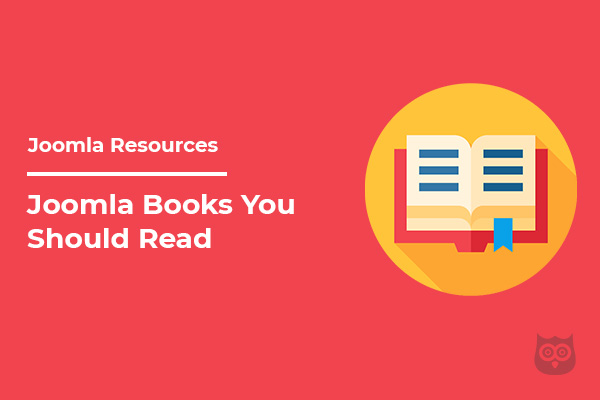 You just heard about this amazing Joomla CMS and want to learn more about it, the easiest way to do is just Google it and you'll have it all there. But you also love to read and go the old school way of searching through books to find your answers. So for all the book lovers out there, if development is your habit and reading is your hobby then why not check out these Joomla books that will help you with both.
I have managed to handpick some of the popular books for both beginners and advanced developers that will help them understand the CMS in a better way. Joomla isn't really that difficult and if you want you can easily understand it through these books.
The list of some of these books is as follows:-
Joomla 3 Explained: Your Step by Step Guide to Joomla 3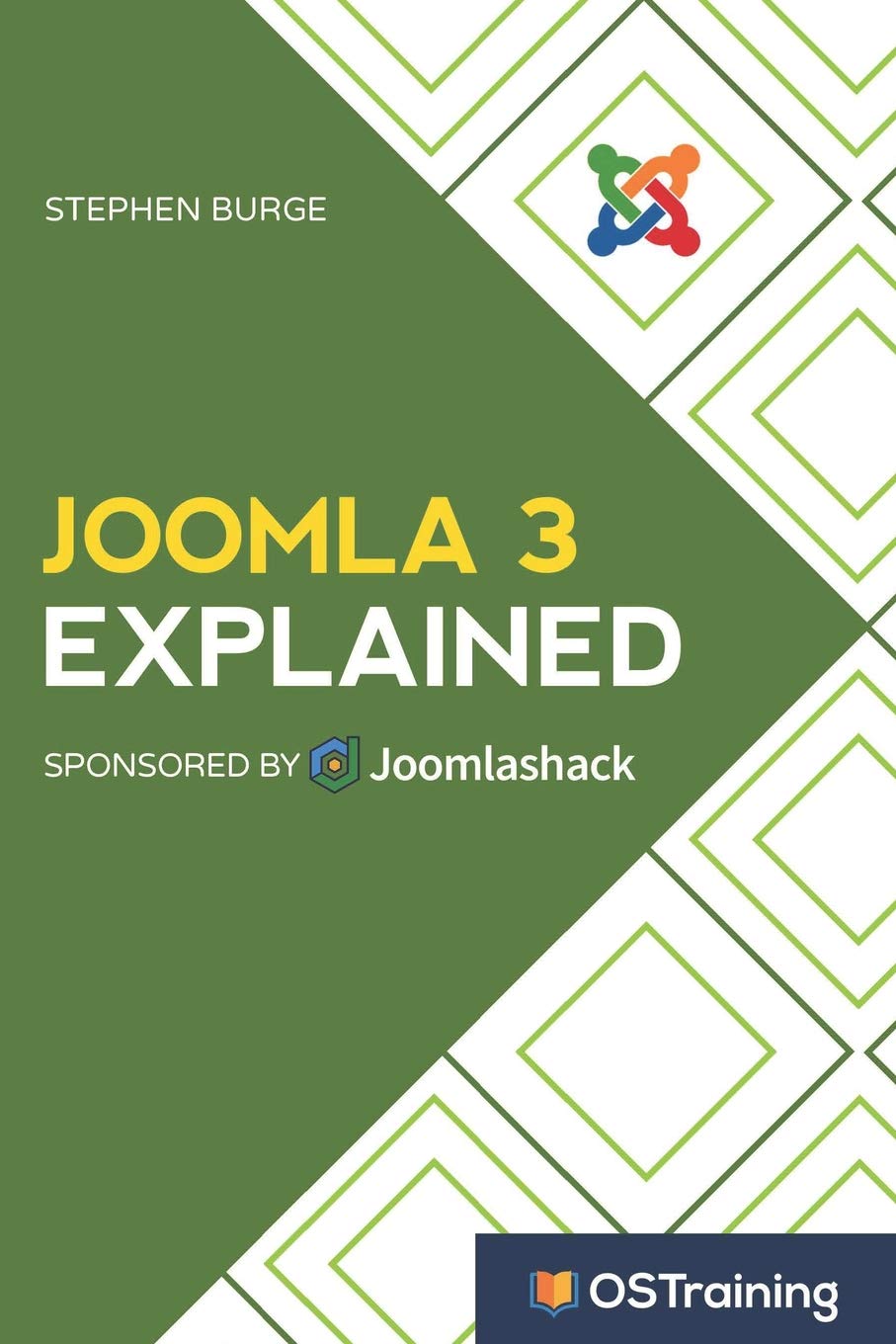 The first book on this list is for those who are new to the world of Joomla. A Joomla guide book for beginners, written in simple English with clear and understandable illustrations. Written by one of the top Joomla trainers, Stephen Burge who is mainly into teaching and web development. He currently runs his own company OSTraining.com which specializes in teaching web development and has some major clients like Apple.
Burge's books are some of the best-selling software guides that cover almost everything from the creation of your Joomla website to adding important features without the use of any programming skills. Some of the key features of this book are:-
A basic guide on how to create your own Joomla site securely and effectively.
Guide to Joomla installation, modules, fields, menu, users, components, and plugins.
Best suited for beginners
Easy to follow with simple and clear instructions
Deal with site management issues
Adding and developing templates & extensions of the site
Available for $24.95 in paperback format & $6.15 on Kindle, with an average rating of 4.1 out of 5 this book is best for any new Joomla learner. Reviews of the books are fairly good enough except a few disapprovals, overall it's a highly recommended one. You can get this book from Amazon very easily.
---
Joomla! 3 Beginner's Guide Second Edition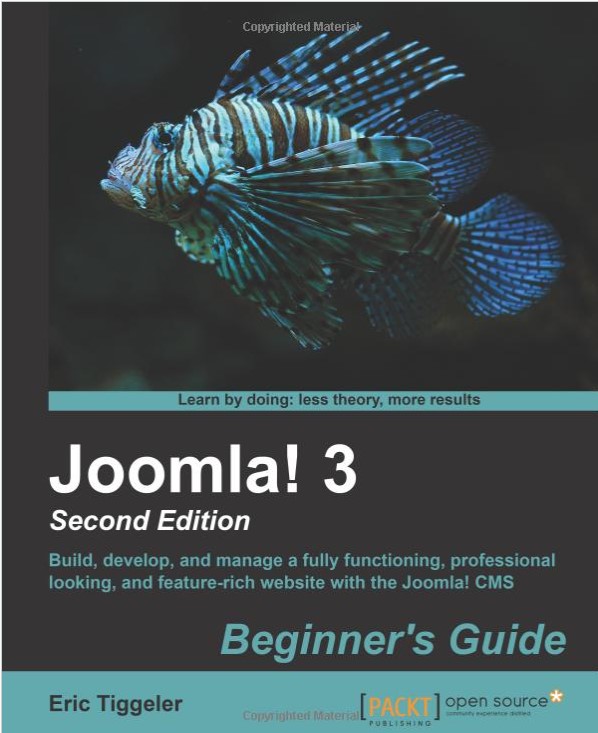 Next on the list is again a beginner's guide to Joomla by Eric Tiggeler. It is a book for budding web developers who either have or don't have any prior knowledge of HTML or CSS but still want to create websites in Joomla. With the update to Joomla 3, the book has been rewritten keeping in mind the new options as per Joomla 3.3+ version.
Eric is a Joomla enthusiast just like us, who has written a number of other books in both Dutch & English. He even writes different tutorials for computer magazines and Joomla! Websites. Though he is a full-time consultant and a copywriter in a consultancy firm, his passion lies in creating beautiful & user-friendly websites in Joomla. In this book you will learn about:
Create a feature-rich website that is easy to customize and expand without the knowledge of HTML & CSS
Increase user engagement
Learn about website SEO and how to increase it
Learn to create and style the templates used
Learn some of the most important building skills
How to manage the growing website content and make the system flexible
The book is available for $47.43 - $49.99 in paperback format and on Kindle it is for $29.99, you can easily purchase this from Amazon. This book has excellent reader reviews, so as of now it's rated at 4.6 out of 5. Again a highly recommended option for Joomla beginners who wish to create websites from scratch.
---
Joomla! 3 Explained: Your Step by Step Guide 2nd Edition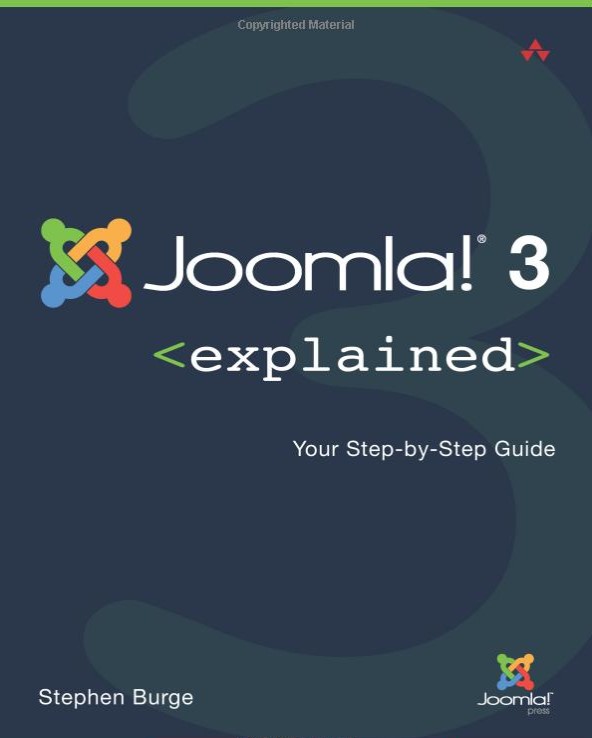 Another addition to the list is once again a book for newbies by Stephen Bruge. This book is for all Joomla enthusiasts who want to learn how to create a website. Like I said earlier, books by Bruge are written in simple English with clear cut steps that are very easy to understand and relate to.
Since it's the second edition so it can be considered as an addition to the first one but with updated knowledge about the new options. It's again a highly recommended option if you are a novice or a site administrator who has to learn about Joomla in simple terms then this is for you. In this edition of the book you will learn about the following key features:
Joomla 3 installation process
Customizing content in Joomla
Learn about working on Joomla plugins and extensions
Step-by-step detail description of the content with examples
Additional information about website building
The book is available on Amazon only in paperback format for about $12.99-$28.35. Like any other Burge guide books, this book is also not less with 4.2 out of 5 ratings. The book reviewers have once again appreciated Burge's work and have made this one of the popular Joomla books on the market.
---
Using Joomla!: Efficiently Build & Manage Custom Websites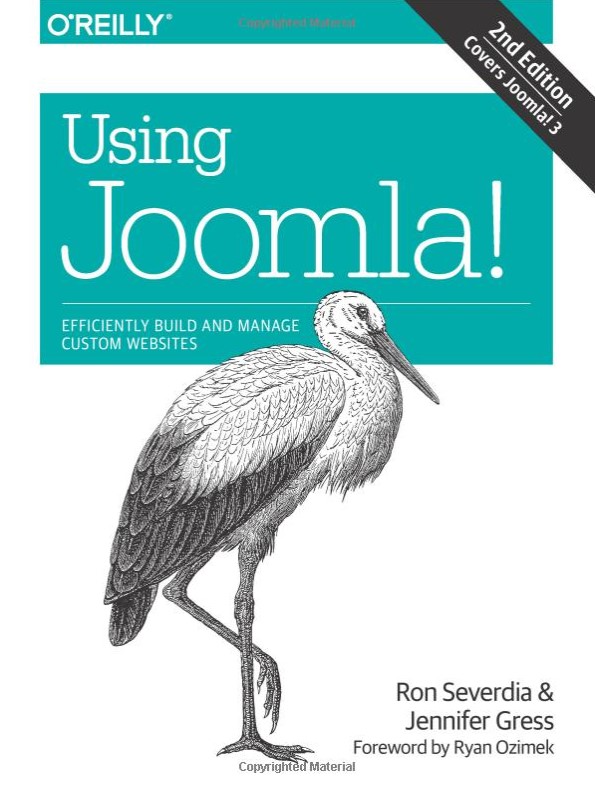 If you are new to the world of content management systems then this book is a practical guide for you about Joomla. Budding web developers or designers alike can choose this to create websites for clients who want to include a lot of compelling features. Written by renowned authors who are into Joomla since its very beginning, Ron Severdia & Jennifer Gress. Ron is the Chief Technology Officer of an award-winning ebook company Metrodigi in the San Francisco Bay area, whereas Jennifer has been into Joomla since 2006 she is a co-leader of Joomla! User Group in the Bay Area.
This book has been written keeping in mind those who are either non-coders but still are working around creating and designing websites for different clients. If you go through the complete book you will for sure know a way to create websites quickly. This book will cover:
Building a sample website
Learn all the ins and outs of website designing and creation
Maintain visitor engagement
Securing and keeping it optimized
Easy migration steps from one version to another
This book will cost you about $7.89 - $35.99 in paperback format. Also available on Kindle at $31.99. Highly rated book over Amazon, which is well written and well organized for its readers. Must try out for beginners out there!
---
The Official Joomla! Book (2nd Edition)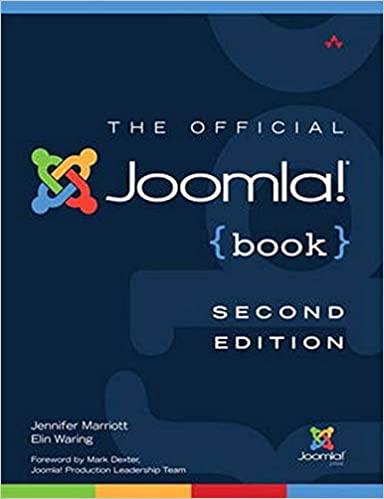 This book is not only for beginners but administrators, developers, designers, or even content managers. It will teach you exactly what all you need to know about creating a website through chapter-length case studies even specific to the website theme like any business or non-profit organization. The book is written by two well-known authors in the Joomla community Elin Waring & Jennifer Marriott.
Elin is an active member of the Joomla! Bug Squad and even been the president of Open Source Matters. On the other hand, Jennifer began as a volunteer on Joomla! forum since the beginning and over the years has taken many other roles in the community. A book by such experienced people ought to bring out the best of Joomla for you. This book will help you in the following:
Learn to plan and manage the website before the creation
Install and configure Joomla with maximum efficiency
Learn how to customize your Joomla work
Learn to make backups, upgrades, and migration between different versions
Work with extensions like components, plugins, modules, and languages, etc
You can grab this book at $7.11 in paperback format and $35.99 on Kindle. Looking at the reviews it seems to be a good option if you have no idea about the Joomla! the community then this will give you an insight into that as well. Rated at 3.7 out of 5 it is a good option for knowing how Joomla works. Easily available on Amazon.
---
Joomla! Programming 1st edition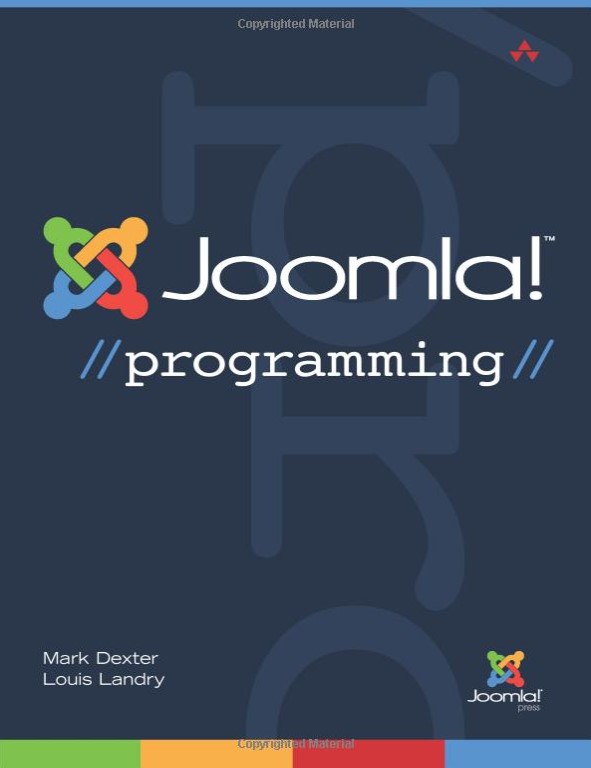 This one is for those who are interested in Joomla's programming part where you would like to tweak in some features without having to install a separate extension for it. It is one of the best recommendations if you wish to learn about Joomla in programming terms and not just some basic techniques. Written by Mark Dexter and Joomla! design architect and Louis Landry who are well versed in their work. Mark has been an active contributor to the Joomla community with his involvement in support forums and different projects. On the other hand, Louis has been a large part of the Joomla! Community as a major design architect of Joomla.
Written by such renowned people, each term in the books has been explained in simple language with clear cut illustrations and examples that are easy to understand along with other references. This book is a tutorial and a reference with step-by-step instructions even of the simplest tasks such as template overrides, MVC, and more like these. The book will help you with the following topics:
Programmer's view of Joomla!
Extending Joomla! and its related overrides
Building frontend and backend components easily
Learning to work with the Joomla database to write some complex queries
How to enable one-click updates
Use Joomla as an application framework
And so much more. You can get this book between $18.67- $ 46.97 in paperback format. But for those Kindle users, you can get this for $28.79. Apart from this, the book is famous among budding Joomla programmers and others. The reviews of the book are fairly good enough. Though not too basic with an average rating of 3.7 out of 5 the book is a must-have for any Joomla programmer.
---
Now you have your list, so grab a coffee and start reading and understanding the concepts of Joomla from some of the best authors and Joomla lovers themselves. Let me know in the comments below how these helped you increase your knowledge about the amazing CMS. Some of these books are also available as ebooks so you can take a copy of them as well.