Things You Need To Create A Modern And Easy To Use Joomla Website
by Naveen Kumar
on Tutorials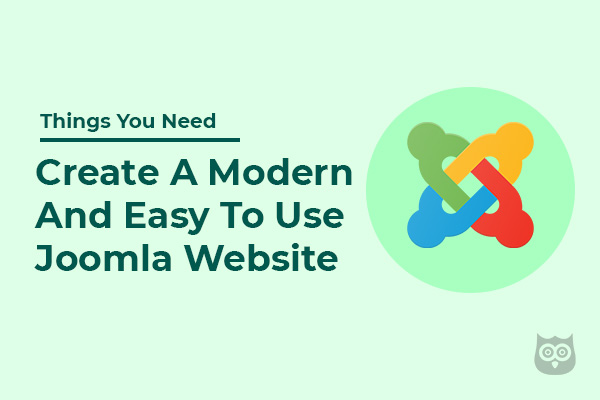 Creating a fully functional and modern website for your business was not an easy task for any common man. You are always required to hire a developer if you want to design a website for the business.
But thanks to Joomla and its community of developers who made it easy to create a highly functional and fully responsive Joomla website. Now, even if you are not a coder, you can still create a website.
Joomla developers have developed a lot of Joomla templates and extensions which makes your job just a cakewalk. You can find Joomla templates and extensions for almost each and every business.
If You want to create a business website, you can find templates that are specially crafted for business website needs. Or if you want to create an eCommerce portal, you can find Joomla shopping cart extensions and Joomla eCommerce templates. You just need to clear your mind of what you want and you will be able to find it in the market.
So now if you are planning to design a Joomla website for your business, do you know what are some of the major things you need to have? If yes, that's good but if you don't know, then this article is specially crafted for you only.
What do You Need to Make a Modern Website Using Joomla?
A Perfect Domain Name and Hosting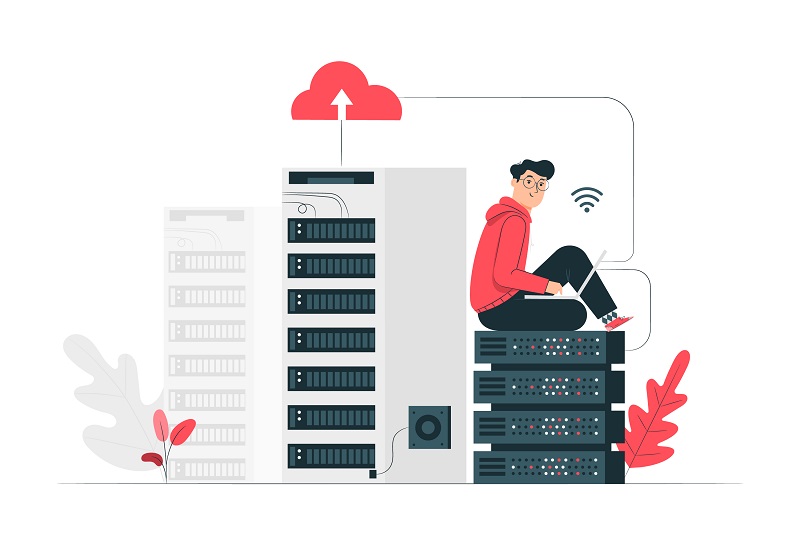 A domain name is a very first thing you need to have for your website. If you are a business owner and want to create a website for your business or agency, you need to book a domain name with your agency name.
But if you are creating a blog, I'll suggest you find a creative and branded name for your business. When you are selecting your domain name, be careful. Sometimes a good domain name can not be as good as it seems. I have made this mistake in the past. You can read about it here.
Once you have selected the domain name, now you will need a hosting service where you can host your domain name and host your website.
There are lots of Joomla hosting providers who are providing top-notch services in their vertical. But, when you are selecting a hosting provider, always check where their servers are located, how much space they are offering you, how their technical support is, do they support the latest PHP version, and what is the uptime guarantee? One most important thing that you should not forget to check is their reviews on public platforms. If you are confused about which hosting to choose, you can check either with Siteground Joomla Hosting or Rochen Joomla hosting. Both of these are good and come at very affordable prices.
Joomla CMS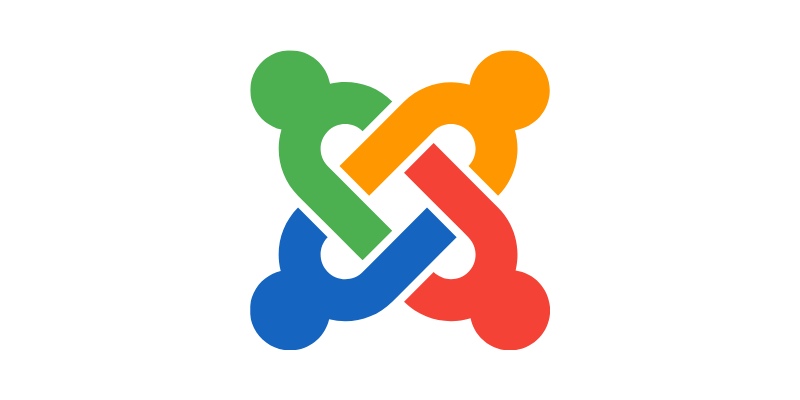 Now, you have a domain name as well as hosting to host your website. Now we will move further downloading and installing the Joomla CMS on your server.
Joomla is a free and open-source CMS and can be used to create any kind of website whether you want to create a business website, a portfolio, or an eCommerce portal. You can develop anything.
Most of the hosting providers offer one-click installation of CMS on the server but if your hosting provider is not providing you one-click Joomla installation, don't worry. It's just as easy as eating a pie. We have another tutorial where we have generated a detailed guide on how to install Joomla.
You will be done installing Joomla in just a few moments. Once done, move to the next step.
A Robust Joomla Framework/Template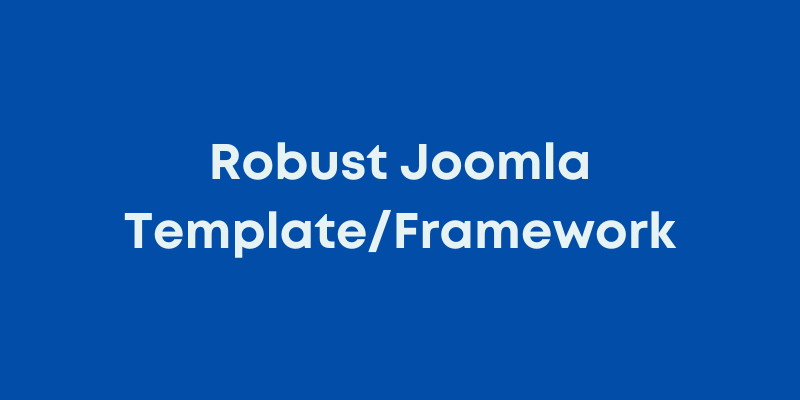 Once you are done with Joomla installation, now is the first thing you need to do is to find a robust and powerful Joomla framework and template.
Just for your context, the template offers you the style for your website whereas the framework extends the features of templates and Joomla CMS itself.
There are lots of Joomla template frameworks available in the market but only a few give you the real power. I will recommend you to use the Astroid framework, not only because our team developed this but because it is powerful and fully flexible. You can design simple to complex layouts with the help of Astroid. To know more about it and its features, you can have a look at its official page.
Apart from the Astroid, you can have options like Helix Ultimate, Gantry, J4 Framework, etc. All these frameworks are free and can be used for any kind of website. You can try them as well.
Content and Images for Website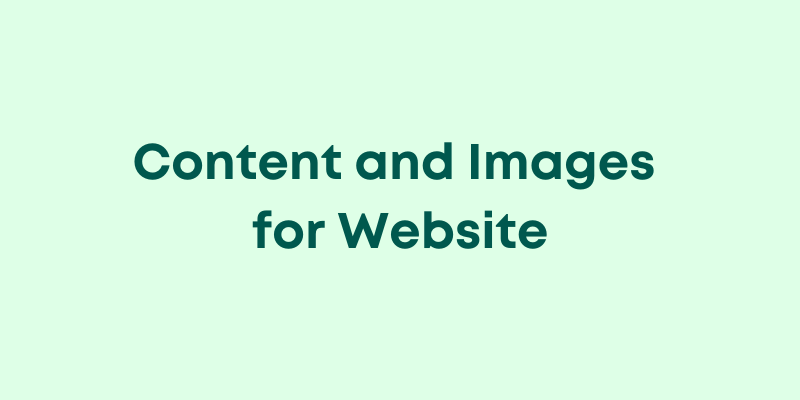 In the marketing world, content is known as the King. The content plays a vital role in the success of an online business.
So once you have selected the hosting, domain, CMS, and framework, now you need to prepare the content and graphics for your website.
In the initial stage, you can prepare the content for the pages you want to design on your website and write a few important and high-quality blog posts in your niche. While you are writing content for the web pages, keep in mind that it is crispy, compelling, interactive, and most important it should be unique.
And when it comes to images, they should be attractive and of high quality. Do not download the copyright images from Google image search. There are many image marketplaces where you can find free as well as paid images for your websites. Freepik, Shutterstock, Pixabay, Pexels, Envato Elements are some of the best places from where you can find royalty-free images.
A Page Builder To Design Pages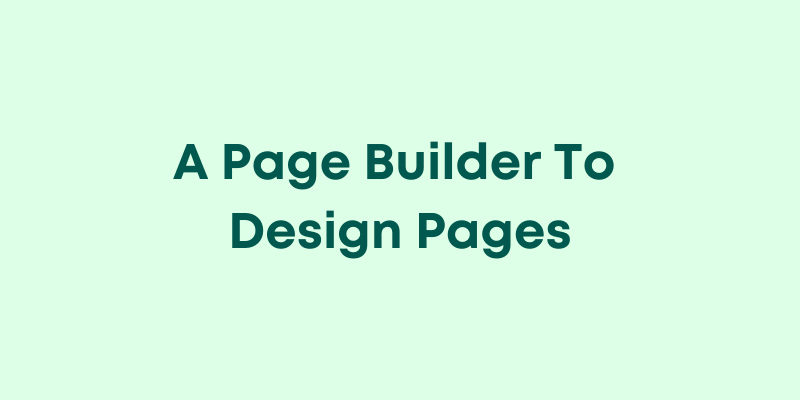 No doubt Joomla is a little bit complex when it comes to creating pages. A Joomla beginner can feel frustrated if he doesn't know how it works. So here comes Page designing tools aka the Page Builders.
Page builders help you to design pages by just drag and drop the elements. You can find elements for almost everything that you need to design a page. You want to add a form on your page, simply check the form element/addon of that page builder, you want to add a video on the page, simply drag the video element. Moreover, you can do everything with the available options and see changes reflecting in real-time.
There are lots of Joomla page builders in the market and you can check their free versions and if you feel that investing your money in a particular page builder is worthy, then you can go for its pro version.
At JoomDev, we have also developed the JD Builder, which is one of the most powerful page builders, gives you a live editing experience, and offers you unique features such as particle background, conditional display, and many more. You can download its free version and if you want to try its pro version, you can try it online.
Apart from the JD Builder, there are some other powerful page builders such as SP Page Builder, Quix Page Builder, J4 Page Builder, JSN Page Builder, etc.
Form Builder to Capture Leads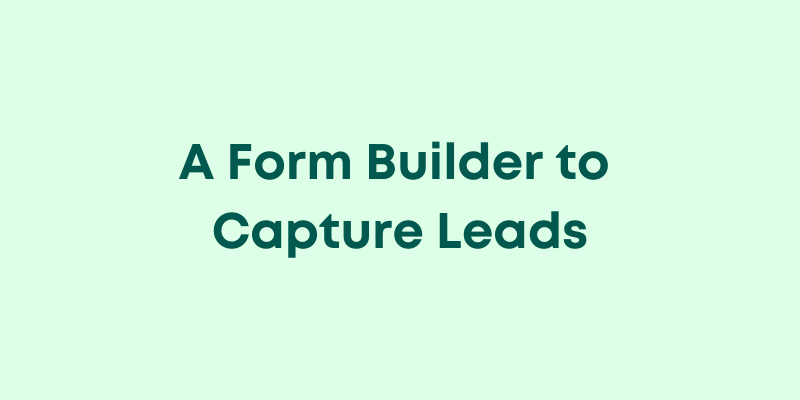 A website without a functional form is nothing. If you are not adding any lead or contact form on your website, you are losing potential customers.
Adding a contact form on your Joomla website is not a big task. There are lots of form builders which gives you the ability to create simple to complex forms with drag and drop form building experience.
Apart from the contact form extensions, even page builders give you the feature to create fully-functional lead forms and send leads to different platforms.
Here are some of the best Joomla form builder extensions:
Convert Forms by Tassos.gr - Freemium
JD Simple Contact Form by JoomDev - Free
RsForms by RsJoomla - Premium
Chronoforms - Freemium
Breezing Form -Freemium
ShackForms by JoomlaShack - Premium
To know more in detail about these form builder extensions, you can have a look at this article.
SEO Extension to Increase Search Engine Visibility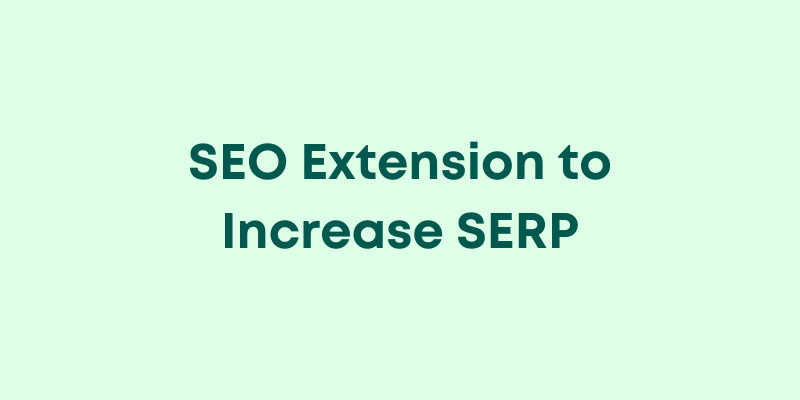 SEO is an integral part of online business and a website. If you are not optimizing your website for better SEO, trust me, you are sending your customers to your competitors. There is a well known saying in the digital marketing world that if you have to hide a dead body, hide it on the 2nd page of a search engine. No one will come there to find it.
The same thing happens with websites as well. If you are not optimizing and achieving the top of the page position on search results, no one will bother you to find you on the 2nd or 3rd page of the search engine.
In the past, I have created detailed guides on how to improve your site's ranking on search engines and how to optimize Joomla articles for the best SEO. You can check them and do better optimization in order to achieve better results.
Apart from these, there are few extensions you will need to set up on your website in order to add better SEO compatibility to your Joomla site.
Google Structure Data Plugin - To add structure data to your content
sh404SEF - To create SEO friendly URLs
JSitemap - To generate XML sitemap
To know more about these extensions, you can have a look at this article.
Extensions to Increase Performance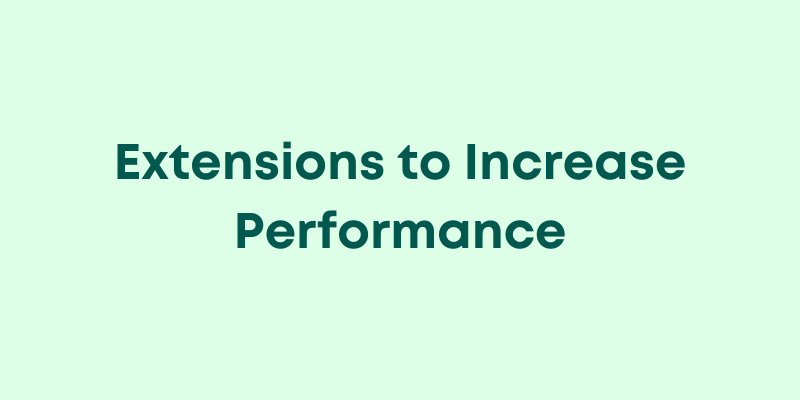 When it comes to the performance of the website, the loading speed is the first thing that is measured. Website loading speed is also a major ranking signal, Google uses to rank your website.
As per Crazyegg, 47% of consumers expect websites to load in two seconds or less — and 40% will abandon a page that takes three or more seconds. So from this, you can have an idea of how important it is to have a fast loading website.
You not only need to have Joomla extensions to speed up your website but you need to do other optimizations as well. I have prepared a detailed guide on how to speed up your Joomla site., you can have a look at that.
But there are some Joomla extensions that will help you to increase the performance of your website by optimizing the website assets. Here are these extensions:
JCH Optimize - Provides front-end optimizations for faster download speeds for your website
Route 66 - To improve website SEO and website loading speed
JotCache - An advanced caching plugin
LLFJ – Lazy Load for Joomla - Lazy load your website images
Need more extensions that can help you to improve the website performance, you can have a look at this article.
Extensions to Secure and Back Up Your Site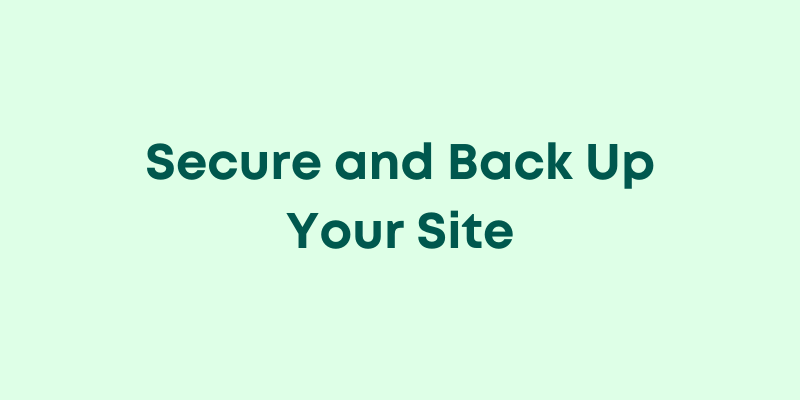 Now, you are almost done with creating and setting up your website. Your website is performing well. You are getting a good number of leads.
But,
One day your website suddenly stops working, and you notice that someone hacked your website. Now what? Do you have a backup?
No? OMG! Now you will have to rework your website again. Poor you!!
But if you don't want to be in this position, then you need to secure your website and start taking backup on a regular basis.
Here are some of the best Joomla extensions that can help you to secure and back up your website:
Akeeba Backup - To take regular backups
EJB – Easy Joomla Backup - To take Joomla website backups
Admin Tools - Joomla security extension
kSecure - To protect the login page
Wrapping up…
While you are purchasing a hosting plan check out that can this hosting handle the traffic on your website and what is the uptime of the hosting. Get a robust template and framework. And keep in mind that content is king. You need to focus on the content so your website can be optimized for better SEO.
Let me know your views in the comment section.