Rochen Hosting Review - The Best Joomla Hosting Out There
by Naveen Kumar
on Showcase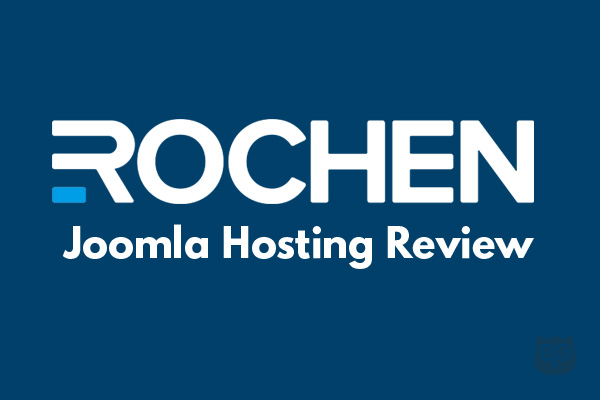 Hosting is one of the most important parts of any websites out there, and we cannot deny the fact. From website loading speed to the website performance, everything matters on hosting. Hence, we need to be careful while choosing a website hosting.
However, at one side where there are tons of hosting providers are available for WordPress. There is hardly any hosting provider available out there for Joomla. Joomla is also one of the popular CMS's out there, and there are quite a lot of people who are using it. Last time, I have mentioned about SiteGround Joomla hosting and today, I have another Joomla hosting provider. 
So in case if you are looking for the Joomla hosting, then I am going to help you out. But first, let's just know what are some of the requirements needed for Joomla website. So here we gox:
Basic Hosting Requirements for Joomla Website
Compatibility with Joomla
First of all, the basic thing that you need to do is find a web hosting provider that supports Joomla. A Joomla cms can only be run on a server which has MySQL, Apache, and PHP. Also, when you find a hosting provider, you need to dig a bit and figure out if they allow you to change the application version or not.
As the required version for Joomla websites is as follows:
PHP 5.3.x or above.
MySQL 5.1 or above.
Apache 2.0 or above.
So if the requirement does not match, then it will not be able to offer you the best performance possible.
Support for Multiple Databases
The next thing that you need to look is if the hosting provider is offering support for multiple databases or not. Because it is best when a host allows you several databases. You can use a different database for development purposes and to check different things.
Unlimited Domain Options
The next thing that you need to look at is the options of the unlimited domain. If you want to connect more than one domain to your hosting. Then this is one of the most important features out there. So if you are planning to run more than one Joomla website, then you can use one web hosting plan to run two or more sites. This will allow you to manage everything from one dashboard. Plus, it will allow you to save money.
However, finding web hosting based on these requirements can be a tough job. That is why to make it easy for you. Let me introduce you to ROCHEN Joomla Hosting. So what this web hosting is all about? Let me give you a brief over here:
Introducing ROCHEN Joomla Hosting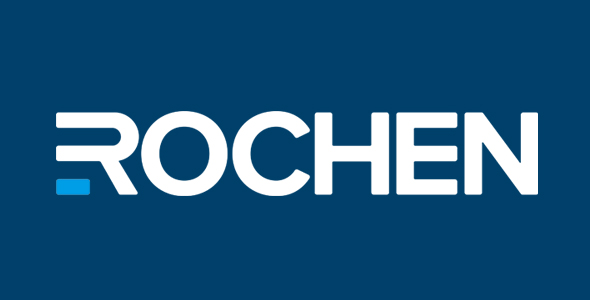 Rochen is one of the top Joomla web hosting platforms available out there. The web hosting provider is very popular for offering optimized web hosting not just for Joomla but other CMS's like WordPress and Drupal as well.
The web hosting provider offers quite a lot of features and comes with an affordable price. It even offers you the option to install your preferred CMS automatically. Plus, it is backed by some other features like daily backups, server failover security, and other web management solutions.
Even it is one of the oldest web hosting companies out there. The company was founded back in 2000 by Chris Adams. It is a UK based company which has its data centers located in the US and Australia. Plus, there are some of the top companies are using their hosting services to host their websites.
Do You know?
Joomla host their own sites with Rochen. You can think of Rochen as Joomla hosting experts.
However, you might be wondering why I should use Rochen for my Joomla web hosting needs? Well, here is the answer to your question:
Why a Joomla User Should Choose Rochen Hosting?
To help you understand why you should choose Rochen hosting, let me mention a couple of features over here. This way, you will get to know how different this hosting is from other companies out there:
Solid State Drive
One of the best features of Rochen is that it is offering your SSD hosting. If you know about storage devices and what HDD and SSD are. Then you are already aware of the fact that SSD's are faster compared to HDD. Hence, as a result, you are going to get a great performance from this web hosting company.
Unmetered Data Transfer
Whenever it comes to web hosting, Bandwidth is an important parameter. In simple words, you can say that Bandwidth is an amount of data that you will be spending as you start getting traffic to your website. There are quite a lot of web hosting providers that offer you limited data transfer. So if you get high traffic to your website. Then those web hosting plans will fail to keep your website up and running. However, as Rochen hosting offers you unmetered data transfer. Hence, you do not have to face such issues.
Free Website Transfer
Not all of us are pro at Joomla or website development. Some of us need some help while setting up their websites. However, if you are planning to move from some other web hosting to Rochen hosting and do not know how to proceed. Then do not worry, the best part of them is that they offer you a free website transfer. As a result, they will move your website to their hosting.
Free domain registration
They also offer you a free domain registration. So if you are going to start your website for the first time. Then there is no need for you to buy a domain name separately. Instead, you will get it free of cost from Rochen Hosting.
Multiple Domains
The best part of Rochen hosting is that you get multiple domain support. You can either go for a single site hosting or you can go for the multiple domain hosting and host up to 10 domains. This is a pretty nice feature coming from Rochen. It will surely help you out if you are planning to host more than one website. It will allow you to save money without even compromising your performance.
30 Days Money Back Guarantee
If you are not sure whether Rochen hosting will be worth the money or not. Then do not worry, as it offers you 30 days money-back guarantee. So if you do not like their services. You are always free to go ahead and ask about a refund and they will help you out. Once you get your refund, you are free to use any other hosting according to your choice.
SSL Certificates and Instant Web Activation
In the end, it also offers you some other features. Like when you will be placing an order on Rochen Joomla Hosting. They will not take hours to activate it. Instead, everything will happen in real-time. So you can save your time.
Along with that, it will offer you SSL certificates. If your website does not have an SSL certificate. Then it is more likely to get blocked by internet browsers. Hence, it is extremely important and you will be getting it from the web hosting company only.
Plan & Pricing
Now coming to pricing part. So how much Rochen hosting is going to cost you? Well, they have two plans for you. The first plan is for one website and the other one is for multiple sites. However, to help you understand in a better way, here is the pricing chart:
Plans
Features
Pricing
One Site

Host One Site
20GB SSD Web Storage
Suitable for 25,000 views per month
Joomla Pre-Installed
Free Website Transfer
Free Domain Registration
Free SSL Certificates
Instant Activation

7.95$/Monthly
6.95$/Monthly (1 Year)
5.95$/Monthly (2 Year)
4.95$/Monthly (3 Years)

Multiple Sites

Host 10 Sites
60GB SSD Web Storage
Suitable for 100,000 views per month
Joomla Pre-Installed
10 Free Website Transfers
Free Domain Registration
Free SSL Certificates
Instant Activation

13.95$/Monthly
10.95$/Monthly (1 Year)
8.95$/Monthly (2 Year)
7.95$/Monthly (3 Years)
To know about the features and other details. I would recommend you to go ahead and visit Rochen Hosting's website and you will find all the details related to the company.
Pros:
Data centers are located in the UK, USA, and Australia.
Optimized for Joomla
SFTP, SSH, and Git
You will get automatic backups.
The Rochen vault stores restore your site files pretty quickly and in an easy way.
30 days money-back guarantee.
Joomla Utilities cPanel plugin
Joomla WAF Protection
Cons:
A bit expensive compared to the other hosting providers.
Max 10 websites per account.
Final Verdicts
So that was all for the Rochen hosting review. Overall, this is a pretty amazing web hosting company out there. The web hosting company offers you specialized Joomla hosting and ensure that you are getting the best performance possible.
So go ahead and check it out and see how it is working for you. Also, if you have any more questions to ask. Then do feel free to comment below and I will surely help you out with your queries.