Siteground Hosting Review - #1 Joomla Web Hosting
by Naveen Kumar
on Opinion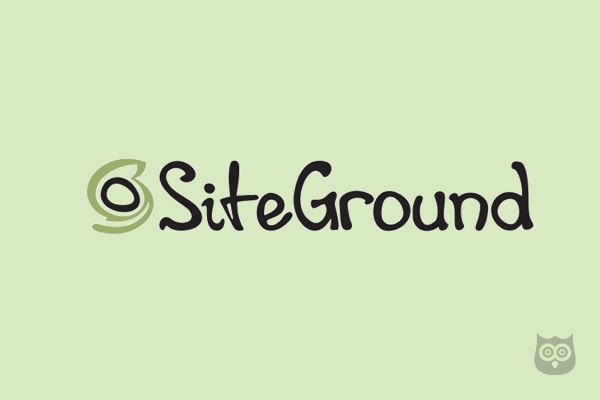 If you are creating a Joomla website, then you already know how important a good Joomla hosting is. Without web hosting, you will not be able to create your website. Also, if the hosting does not offer you the best in the business service, then you will face different issues.
Even when it comes to SEO or Search Engine optimization website performance matters a lot, but when it comes to best Joomla web hosting, there are not too many options that are available out there. But yes, there are some of the companies which offer you the best hosting and one such company is Siteground.
So in case if you are planning to use Siteground for creating Joomla website, then you better read this Siteground Hosting Review. This way, you will get to understand if they are worth the penny or not.
So let's just head into the topic without wasting much of the time:
Siteground Hosting Review
Talking about the company, the company was started back in 2004 by three university students. The company was first based in Sofia, Bulgaria which is dubbed now as the Silicon Valley of Europe. The company was founded by Tenko Niklovo who used to work as the technical support at SiteGround back in the past.
However, now he is the CEO of the company. Also, Siteground happens to be one of the most well-known hosting companies which are trusted by worldwide customers.
Overview
Now coming to the Overview part, well being one of the leading hosting providers the company offers different hosting plans to their customers. Also, all the services are available at affordable prices. Siteground not just offers you Joomla web hosting. But along with that, you will also get WordPress hosting, shared hosting, WooCommerce hosting and cloud hosting.
Also, the company offers you quite a lot of features and has four data center located around the globes. Along with that, you get SSD hosting with all the plans. Also, it offers you HTTP/2 enabled servers, and the best part of them is that it offers you 99.9% uptime. That means, your website will hardly go offline.
SiteGround's Joomla Hosting Plans and Pricing
Now coming to the plans and pricing. Well, Siteground offers you three different plans for Joomla hosting. These plans are the:
StartUp:
First of all, there is the StartUp plan which offers you hosting for one single website. Along with that, you get 10GB Web Space, and it is suitable for up to 10,000 Visits Monthly. Also, you get all the essential Joomla features with the plan. The plan will cost you $3.95 each month for the first year.
GrowBig:
Next, there is the GrowBig plan. This plan will cost you about $5.9 per month for the first year. Also, with this plan, you will be able to host multiple websites. Along with that, it offers you 20 GB of web space, and it is suitable for 25,000 Visits Monthly. Also, you will get all the essential Joomla features along with the premium Joomla features.
GoGeek
In the end, there is the GoGeek plan. This plan costs about $11.95 per month for the first year. With this plan too, you will be able to host multiple websites, and it offers you 30 GB of web space. Along with that, it is suitable for about 100,000 Visits Monthly. In addition to that, you will get all the essential Joomla features, premium Joomla features and Geeky Joomla features.
Common Features That You Will Get With Every SiteGround Joomla Hosting Plan:
1 Click Installation
You will hardly find any issues while getting started. It comes with the one-click installation script which will help you to get done with the installation instantly.
Free Transfer
If you are moving your website from another hosting to Joomla hosting. Then you can ask for a free transfer. However, the advantage only applicable to the GrowBig & GoGeek plans.
Auto updates
SiteGround will automatically do the Joomla core and plugins update. So you do not have to do that manually.
Joomla SuperCacher
All the hosting plans come with dynamic caching based on Nginx. As a result, you will get better hosting performance. But yes, this feature only available on the GrowBig & GoGeek plans.
Daily Backups
They will also take daily backup of your website. This feature is applicable to all the plans. So in case if your website ever gets down or hacked. You can ask for a backup copy from the support.
Git Pre-Installed & Staging
In the end, you will get the Git Interface and Joomla staging tool. However, the feature is only available for the GoGeek & higher plans.
Why Should You Buy SiteGround Joomla Hosting?
Now that you know the plans and pricing. But the question is why you should buy SiteGround hosting for your website? As the market has a lot of options too. But why SiteGround?
Well here is the answer to that question:
Uptime
I don't have to tell you how important uptime is. Like if your hosting plan is not offering the best uptime, then your website will often go offline and as a business owner, you do not want that to happen. Even, most of the people only complain about the uptime.
So what about Siteground? Is there uptime sucks too?
According to Siteground, they offer you 99.9% uptime, and they really meant it. You will hardly or never find that your website went offline for even a second. But I would not say that they do not face downtime. Of course, they do whenever they are running some updates on their servers. But such cases happen occasionally. It is not an everyday thing.
But apart from such cases, Siteground will not let your website go offline. Their servers are always up and running and offer you the best experience possible. They always stand by their words.
Customer Service
Next is the customer service, and it is one of the most important things that you need to look while purchasing a web hosting plan. As a newbie, you will obviously bump into problems and whenever you encounter such problems who is going to fix your issues?
Obviously the customer support and if they are not responsive. Then, dude, you are going to face some tough time. But the good part is that SiteGround has the fasted response time. They do not make you wait for too long to solve your issue. Instead, it is pretty fast.
Also, the best part of them is that they are ready to serve you 24 hours a day and 7 days a week. So no matter when you face issues, they are always going to back you up. Even they do not only support their customers. Even as a wannabe customer if you have some doubts to clear. Then you can chat with them and ask them your questions, and they will feel free to help you out.
You can reach to them in various ways. Like there is the chat support, email support as well as phone. Just log in to the dashboard, and you will get all the information that you are looking for. However, while reaching them via call, you might have to wait for sometimes.
Simple Account Management Panel
Not all of us are super geeky and understand things easily. However, while getting started with SiteGround, you are not going to face such issues at all. It comes with a simple account management panel. As a  result, you will easily be able to get done with the installation.
Or if you want to take some other actions, you can do so pretty easily. The overall design of the account management panel is easy to understand and will allow you to get started pretty easily. Like you will be able to register domains, keep track on your tickets, or simply raise tickets. Every option is easily accessible. However, I would not mind saying that some of the options have visibility issues. Like they have a tiny font so if your eyes are not so strong like me you will find a bit hard time.
Free CDN and SSL Certificate
With the SiteGround hosting, you will also get a free CDN and SSL certificate. Right now, Google Chrome is one of the most popular web browsers out there and almost every one of us uses it to browse the internet. However, the thing is that, if a website does not have an SSL certificate the Chrome will not allow the user to open the website directly. Hence it is extremely important for you to install an SSL certificate on your website.
Even SSL certificate is quite helpful in many ways. It helps you to build the trust of yours and the visitors. As well as protect the users from a secure connection. But the thing about SSL is that they are not free. You have to purchase them separately.
But if you are going to take a SiteGround plan, you will not need to purchase an SSL. SiteGround offers free SSL with all their plans. Along with that, you will also get the CDN or a content delivery network from Cloudflare. As a result, you will be able to increase your website's performance.
30-Day Money-Back Guarantee
In the end, the company offers you 30 days money back guarantee across all the hosting plans. However, the cloud, VPS and dedicated plans only have a 15-day refund policy. The best benefit of the money back guarantee is that if you are not sure whether SiteGround is the best option or not. Then you can simply set up your website with them and do the testing and in case if you do not like the service, you have the chance of getting your money back and shift to another web hosting.
Final Words:
So those were some of the top reasons why you should purchase Siteground hosting for your Joomla website. But the question is, is Siteground really the best one out there with no flaws at all?  Of course not. There are some of the drawbacks too which you need to consider before you choose to get their hosting plans.
First of all, they have higher renewal plans. For the first year, you will get your hosting for a cheaper price. But when it comes to renewal you will have to pay a heavy price. But that is okay. As long as you are getting the performance you should not mind to pay extra. Also, the basic plans lack lots of features and they do not offer you any free domain.
So you better consider everything and then make a choice. Also, if you have any more questions to ask, then do feel free to comment below and I will surely help you out.