Things You Need to Check Before Choosing the Right Joomla Extension
by Naveen Kumar
on Tutorials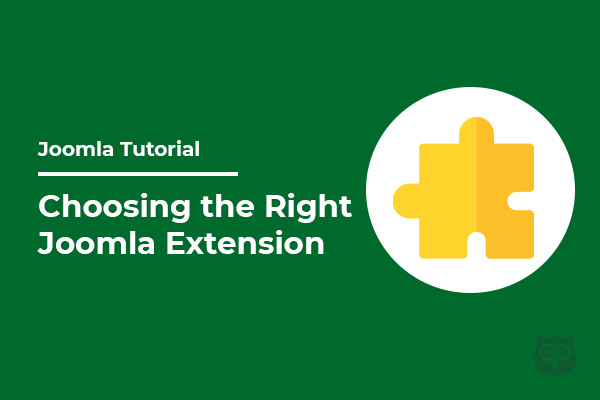 Unable to decide which form extension will be easier to use? or which page builder extension is the best for you? or which blog extension will be compatible with your website setup? And whatnot.
From a long list of extensions choosing the one that best suits your needs can sometimes be a tedious task. Joomla lists all its extensions in the Joomla! Extension Directory is popularly known as the JED that contains about 8000+ extensions.
We usually choose extensions that are either popular or are highly rated on JED. But along with this, we forget a lot of other important aspects of choosing the correct extension depending on our requirements. This article will get you through most of those points that you skip considering while choosing the right extension.
Extensions Type & Features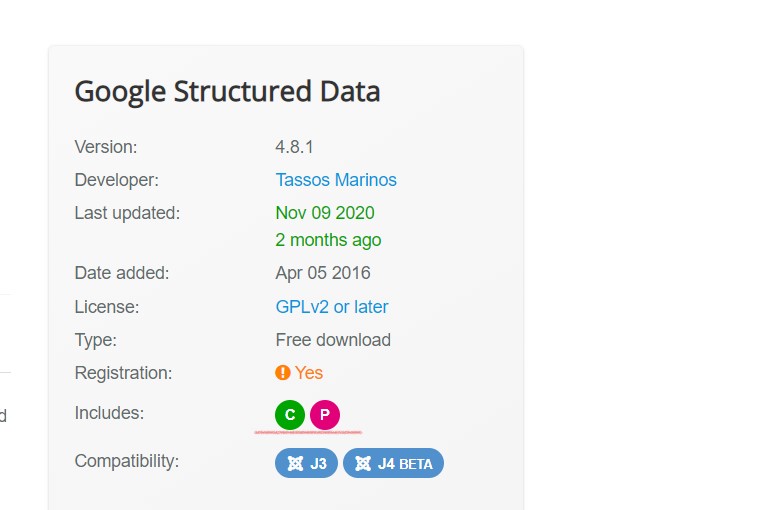 Once you start looking for extensions on JED it is important that you should know its type based on which its functionality will depend.
JED lists Components, Modules, Plugins, specific Extensions, and Packages that are a combination of modules, plugins, or components. Each of these has different functionality so make sure you are aware of what you are looking for.
Based on this type, now check if the extension matches your feature requirements or not. To avoid wasting time and money, you should make an effort in understanding what features are needed for your website. There are chances that you may not find the one that meets all your demands, in that case, choose the one that matches your requirements the most.
Extensions Details Page & Demos
After you have searched and found some extensions, carefully read its detail page. This is the most important page to know more about the extension. These descriptions will help you evaluate if your extension meets the requirements or not.
The content on these pages is vital, from details about the extension to developer info, reviews, ratings, screenshots of the extension, and sometimes even demos are all a part of it.
Those that provide demos help you understand the extensions better. Do check out the demos if provided either in the form of screenshots or live editing views they give you a glimpse of both frontend and backend views.
Demos help you in comparing different extensions in a better way. They give you the chance to "try before you buy", so don't forget to check them out.
Extensions Review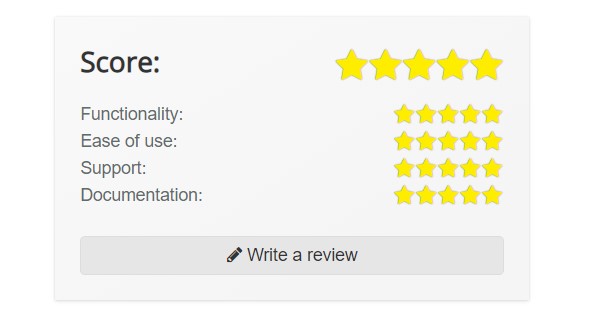 As you go through the extensions detail page, gradually you will see reviews from fellow users who have used the extension before. These reviews give you an idea about how useful the extension is, how user-friendly it is, what possible problems you might encounter, and others.
Reviews, as well as their replies, are equally important as they give you an idea of how frequently the extension is being used and its related issues are addressed.
Adding reviews about the extension is important, it helps other users and makes them aware of any consequences the extension might have. So it is highly recommended to keep a check on the reviews and rating but not completely rely on them.
Extensions Compatibility & Updates 
The next step moving forward is checking if the extension is compatible with your website setup or not, if yes then how frequent & efficient its updates are. Some of the best-featured extensions may not be compatible with your setup which makes it unusable, therefore you should check the compatibility.
Usually, an outdated version of Joomla or PHP is no longer compatible with some of the latest extensions so no matter what you should always have your setup up to date. If your site already has large content then you should definitely check the affinity of the extensions you install there. 
Documentation & Support
This is especially for the ones who are new to Joomla or its functionality. If you are a new user or an oldie, you should definitely look for extensions that provide good documentation and support. Documentation will help one understand the functionality of the extension better & support will help one resolve issues & clear doubts.
Good documentation will save you a lot of time in figuring out the functions of the extension. Furthermore, it will help you in exploring the extension more effectively. And if you are not the one who reads documentation and stuff then make sure the extension you install has good support forums that are efficient enough to resolve your queries on time. 
Extensions Speed & Capacity
There are a lot of extensions that can make your website go slower than usual. Thus you should look out for extensions that are smaller in size and not affect the performance of your website. A high-ranking extension is what everybody looks forward to but there are chances that your website might go slow or it can occupy more space than needed.
It is therefore recommended that you search thoroughly about the type of extensions you need, check it's reviews and other things as mentioned above, along with its effect on the website loading speed. Always look for efficient extensions that do not downgrade your site instead of upgrading it.
Extensions Security
Nobody wants their website to get hacked by any means, so you should choose the plugins or modules that are safe to install. The website doesn't only consist of just the CMS, the extensions you install are equally important, so they should also be safe to use as is Joomla.
Though security vulnerabilities are not a bad thing because the ones with the most vulnerabilities are always on top of the JED list. However, to fix these you should always keep a check on their updates. Some of these extensions provide regular updates where these vulnerabilities are fixed every time.
Extensions Licensing
All the extensions listed in the JED come under the GNU GPL license. This means that the extension is FREE to use, view, or share. However, this free extension doesn't necessarily mean that you can also "buy" it for free. The GPL license states just that, meaning the extension is available for anyone to use it, they can also share or install or do anything that they want irrespective of its price or value.
It is therefore also important to check the licensing part of the extension to ensure that it doesn't impact your work in any way. We usually skip this part or don't bother much but one should definitely have a look at the license policy of the extension they are paying for.
Free vs Paid Extensions 
When it comes to finally decide what will be the best for the website then, free doesn't always synchronize with bad & paid to be the good one. You can fulfill all your requirements from a free extension also and not just the paid. In the end, what matters is money!
While creating a website budget is always of great concern. So try and find free extensions that meet all your criteria if not, then there is no harm in paying for some tools. But when you are making such purchase make sure you don't regret it later, look for the closest extension that meets your requirements.
Developer's Reputation
Lastly what plays a major role in convincing you next is the brand value of the extension. Just like you look for the brand value while buying a smartphone similarly, a look at the developer's website gives you an idea about how they function. With this sometimes you might find one or more useful extensions for your website as well.
Keeping a check on the blogs, their support, or even sometimes a track of their social media accounts to know how active they are and what are the different ways in which they can be contacted. The developer of the extension you buy is as important as any other aspect so try and keep track of that as well.
Final Words
Joomla has this amazing community of developers who spend hours and hours developing & designing extensions, maintaining them, and providing their support. So before you start looking for the right extension set your requirements straight. Checklist these points once you start searching. Don't forget to review the extensions after use so other users can also get to know what are its good things and what the bad ones.
Hope you got to know many things from this article. Please let me know in the comment section if you want to add some value to this article. And also don't forget to share that what you see in any extension before you make a decision to purchase it.