Does One Membership is Helpful for Joomla Designers?
by Naveen Kumar
on Opinion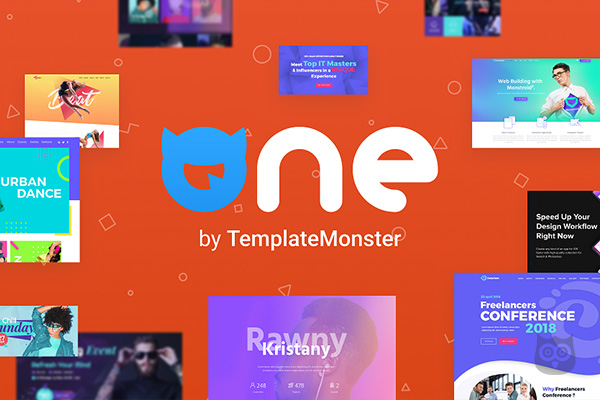 The number of subscription services for web-designers is increasing every day. It is no doubt that each of them offers their filling is different from each other. Every person takes into account his or her purposes before choosing an excellent option. One needs more ready-to-use themes that save time working on custom online-projects. Others might need a set of plugins that enhance the overall website functionality.
Yet, everyone understands that buying each of these tools separately can cost you a lot. Finding the necessary items can also be challenging. For the reason that it is better to invest money in something that meets all your needs. Today, we want to speak about a multi-functional membership that has many useful options in one package. It is ONE Subscription by TemplateMonster that will broaden the limits of your work.
What Does ONE Web Development Toolkit Offer?
Before we learn all the advantages that ONE brings to a Joomla designer, let us get familiar with its basics.
ONE is a high-quality subscription service that allows obtaining multiple items at once.
It offers quick access to 10,300+ digital assets.
To start using them, you need to follow a few steps. Register an account, pay a fee according to the chosen plan, and start downloading the desired items.
There are multiple product categories that members can choose from. We should mention the most popular ones:
What Is In ONE Subscription for Joomla Website Development?
Those people who choose Joomla web design might have many projects to complete. Spending a bunch of money on each plugin and template is not very appropriate. One customer requires an online-project that promotes his or her consulting agency. Another customer asks for something creative that can showcase an art studio in the best possible light. Who wants spending much time looking for particular components for each custom online-project? Fortunately, when you have access to ONE, everything will be more comfortable. How a person who works in the sphere of Joomla web development can benefit from the subscription?
Many Joomla Templates for Popular Niches
In general, ONE Subscription allows selecting from 488 Joomla templates.
You can find advanced ready-made solutions for such topics as:
business and services;
design and photography;
home and family;
outdoors and travel;
society and people;
fashion and beauty;
food and restaurant;
education and books;
entertainment and games;
computers;
art and culture;
animals and pets;
cars;
and others.
They come together with a large number of useful tools that simplify the general website-building process. As an example, these include:
fully-responsive design;
multiple pre-designed pages;
contact form and newsletter subscription;
mega-menu;
different gallery types and sliders;
highly-customizable nature;
and many other compelling functions.
By the way, you can look through a few resources where to find free Joomla templates.
Unlimited License for One Year or LifeTime
The most considerable part about ONE is its unlimited license available for one year. What does it mean? A member has a chance to download as many products as he or she wants. Furthermore, you can download them limitlessly. Then, you can install them on unlimited domains for the whole year. After your license expires, your online-project will not stop functioning.
---
Professional Support for All the Items Included in the Subscription
As you can understand, each member gets access to multiple ready-made solutions. For this reason, it would be better if you had someone to take care of them. One might face some issues in terms of downloading or installing. Fortunately, ONE has a skilled support team that is ready to answer all your questions. It is available 24/7 and can consult you on every problem.
Additional Services to Assist You in Joomla Website Design
To be honest, ONE is more than a standard subscription service. You have the freedom to take advantage of additional assistance. Without a doubt, these can aid through launching a brand-new website. It seems to us that it is not necessary to speak a lot about installation, customization, and the online-store setup. It is better to take into consideration such useful services as:
extended on-page SEO optimization;
logo creation;
web copywriting;
stock images;
GDPR suite;
and others.
Do not forget to check out a few pieces of advice to understand how to get your Joomla to stand out from the rest.
---
What to Know About the Pricing of ONE Subscription?
In general, ONE Membership offers affordable pricing for every Joomla designer. You can get access to the enormous collection of resources after choosing from two plans. It is possible to bill for one year or a lifetime subscription.
The first plan costs $229 for a year. If we divide this sum, it will be $19 per month. Yet, you should keep in mind that it is not a monthly but a yearly plan. The second plan costs $849. It will give you lifetime access to all the digital assets. Below, you can get familiar with the table with extra details.
|   | Yearly access | Lifetime access |
| --- | --- | --- |
|   | $229 per year | $849 |
| WordPress and CMS Themes | Yes | Yes |
| eCommerce Themes | Yes | Yes |
| Plugins Included | Yes | Yes |
| Graphics Available | Yes | Yes |
| Unlimited Projects | Yes | Yes |
| One-Year Technical Support | Yes | Yes |
| Unlimited Lifetime Access | No | Yes |
---
A Few Words in Conclusion
Before you decide, we should get focused on the pros and cons included in the subscription. It will be easier to understand whether ONE is suitable for your Joomla website development.
As you can understand, ONE membership stands out from the crowd. Here, you will find an extensive set of digital items for different CMS platforms, including Joomla. It also includes several additional services that might save you time.
If you require having many assets to meet the needs of your customers, it will be an excellent choice.
What about you?
Which Subscription Service do you use for your Joomla project?