How to Integrate Facebook Comments on Joomla Site?
by Naveen Kumar
on Tutorials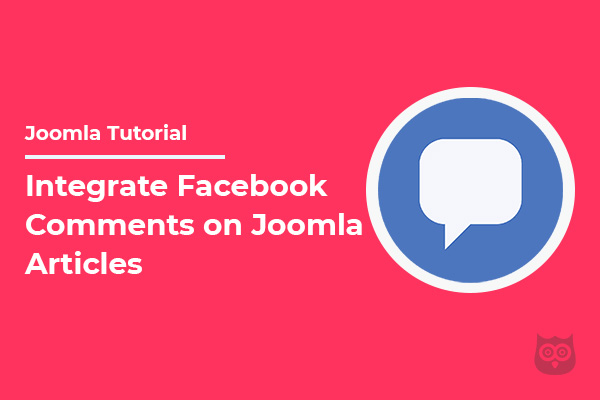 Comments help to increase engagement on your website. But sometimes it leads to spam as well.
Most of the black hat SEO practitioners try to spam websites by leaving their website links in the hope of a backlink but here they make a blunder mistake.
So to stop comment spam on your website, you can use Captcha on your website, prevent adding links in the comments, or using a comment system that does not give any SEO value.
To stop the comment spam and increase the engagement on your Joomla site, you can use the Facebook Comment system as well. As we all know that Facebook is the most used social media platform today. And when you use Facebook comments on your website, you will be getting more comments from real humans.
Why You Should Use Facebook Comment System?
There are numerous reasons you should use Facebook comments over any other comment system for your Joomla site. So let me explain some of the reasons.
It helps you to stop comment spam. As it doesn't pass any SEO value to the website.
You are getting comments from real humans as users need to have a valid and verified Facebook account to comment on your Joomla site.
Facebook comments help you to increase awareness and engagement on your website. As when any Facebook user comments on your article, Facebook starts pushing this update to commenters' friends.
So, now the question is how to integrate Facebook comments on your Joomla site.
How to Integrate Facebook Comments on Joomla Site
There are two ways to integrate Facebook comments on your Joomla site.
Using the Astroid Template framework.
Using the third party Joomla extensions.
We will look at both ways. So first we will start with the Astroid framework.
Integrating Facebook Comments using Astroid Framework
The Astroid is a powerful Joomla template framework that allows you to create fully functional and highly responsive websites. Along with the Layout building, it also offers you other features like displaying approximate read time, Facebook, Disqus, hypercomments integrations, social sharing platform integrations, and many more.
So, if you are not using the Astroid framework, I will highly recommend you to use it as it is also compatible with Joomla 4.
---
Now, I am assuming that you are using the Astroid framework on your Joomla site.
So before you start the Facebook comment integration on your Joomla site, you need to create a Facebook App ID which is required to integrate the comment system successfully.
To create a Facebook App ID, you can follow the official documentation here.
Enable Facebook Comment System
To enable the Facebook Comment System, navigate to Extensions > Templates > Styles. Now select the Astroid based template and enter its admin aka control panel.
Once you are reached the control panel screen, now navigate to Article/Blog > Comments > Select the Facebook option.
As soon as you choose Facebook, it will ask you to enter the Facebook App ID. Enter the App ID here.
You can even set the Facebook Comment width as per your container. And this is all you have to do and you are done.
Now check your article. You will have the Facebook comments on your page.
So this is how you can integrate Facebook comments with the help of Astroid. In this case, you should have installed Astroid or any Astroid based template. But what if your website is not backed with Astroid and using any other Joomla template framework.
In this case, you have to install any third party Joomla extension in order to use the Facebook Comment System on your Joomla site.
Joomla Facebook Comment Extension
Responsive Facebook Comments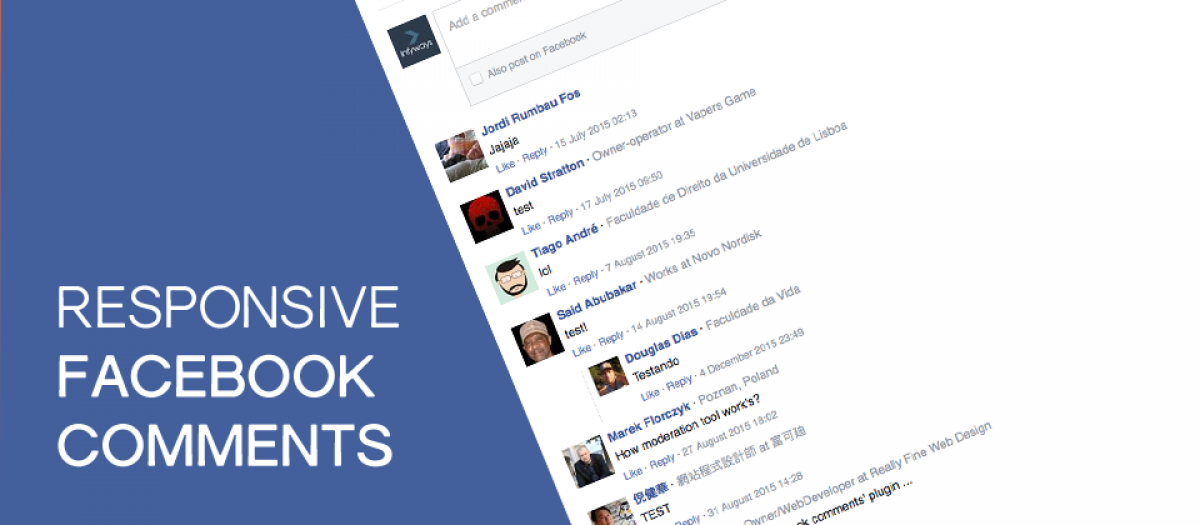 Responsive Facebook Comment is a Joomla Plugin that allows you to integrate Facebook Comments on your Joomla Site. The plugin comes with a pro version that costs you $10. You can use this plugin on unlimited domains once you purchase it. If you face any issue while setting it up, the developers are there to help you with their premium support.
Here are some of its key features:
Fully Responsive Facebook Comment Box
Styling Options like Padding and Margin are set.
Moderation Using Facebook APP ID or Username
Multiple users can moderate.
Option to exclude Joomla categories where you don't wish the plugin to appear.
Option to exclude from featured/blog layout and many more features.
Phoca Facebook Comments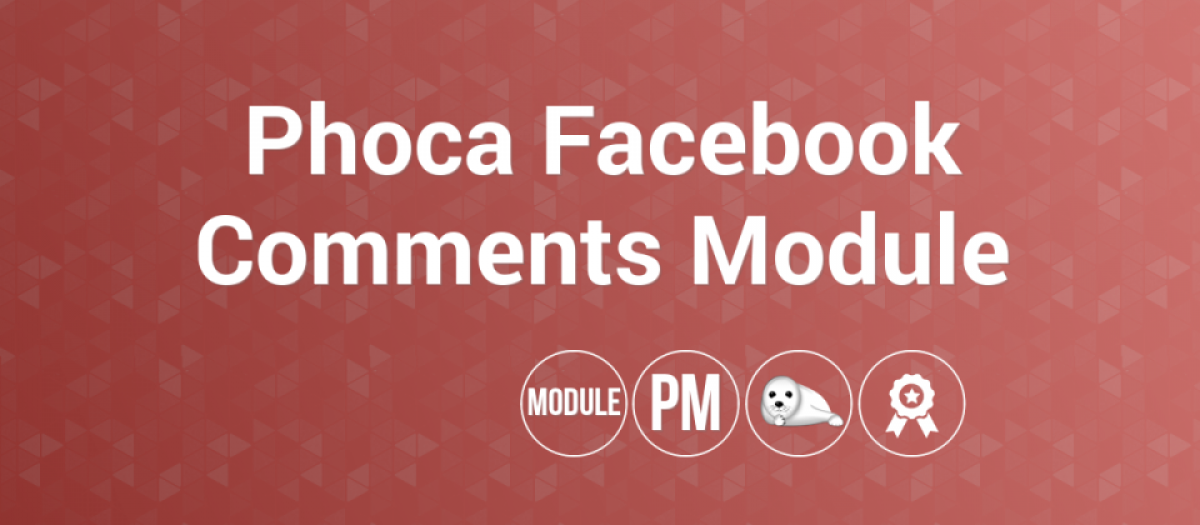 Phoca Facebook Comments Module is a free Joomla! module which displays Facebook comments on Joomla! site. Users are able to comment on the site on which this module is displayed.
So if you are looking for a free Joomla plugin to display Facebook comments on your site, the plugin can be very useful for you.
OS Social Comments and Sharing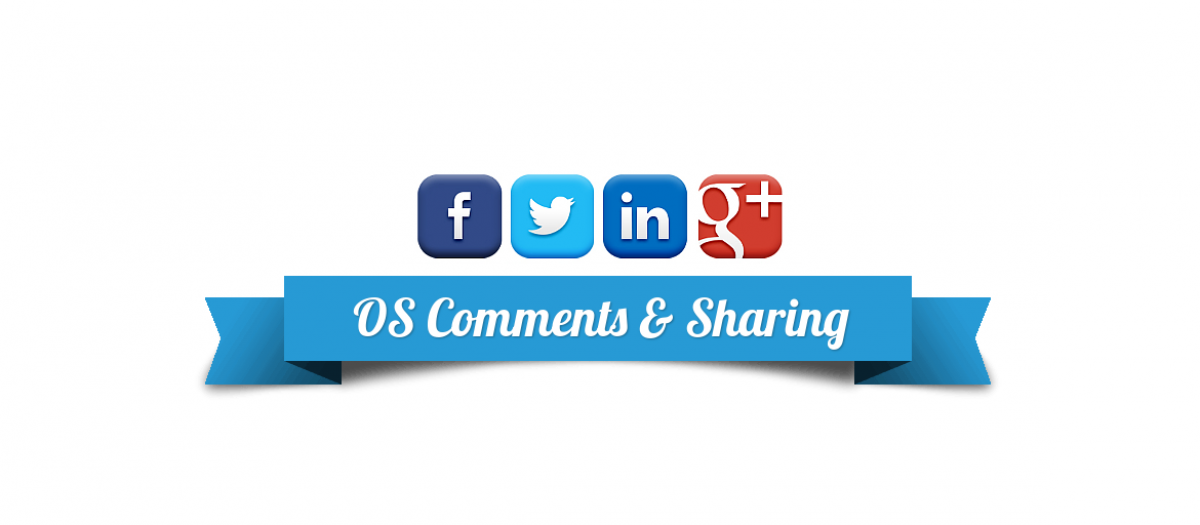 OS Social Comments and Sharing just not a Facebook Comments extensions but also offers you social sharing features as well.
OS Social Comments and Sharing includes also Facebook, Disqus, Vk, Google+ Social Comments Boxes. Joomla comment box enables Facebook users to comment on your site's content.
So you have two ways to use Facebook comments on your Joomla site. So you have to decide which one you have to opt for.
Let us know if you know any other Joomla extension which helps you to integrate Facebook Comments on your site.